Oblivion And Fear At The Corner Where Mexican Students Were Ambushed
Six months after 43 students were ambushed by police, not to be seen again, memorials at the corner where the main attack took place are dwindling. Few people dare stop by to pay their respects, afraid of possible lookouts keeping tabs on visitors.
IGUALA, Mexico — The memorials are shrinking and fading. A handful of candles stand dusty and unlit. Hand-written posters blaming the government are yellowed. A flyer asking Pope John Paul II for justice lies crumbled next to a couple of wooden crosses firmly planted on a small patch of soil.
Six months after one of the most dramatic mass disappearances that Mexico has seen in years, the site from where a group of students was snatched — on the corner of Juan N. Álvarez Street and the Periférico Beltway in Iguala, a small city in the southwest — is no longer the pilgrimage it once was.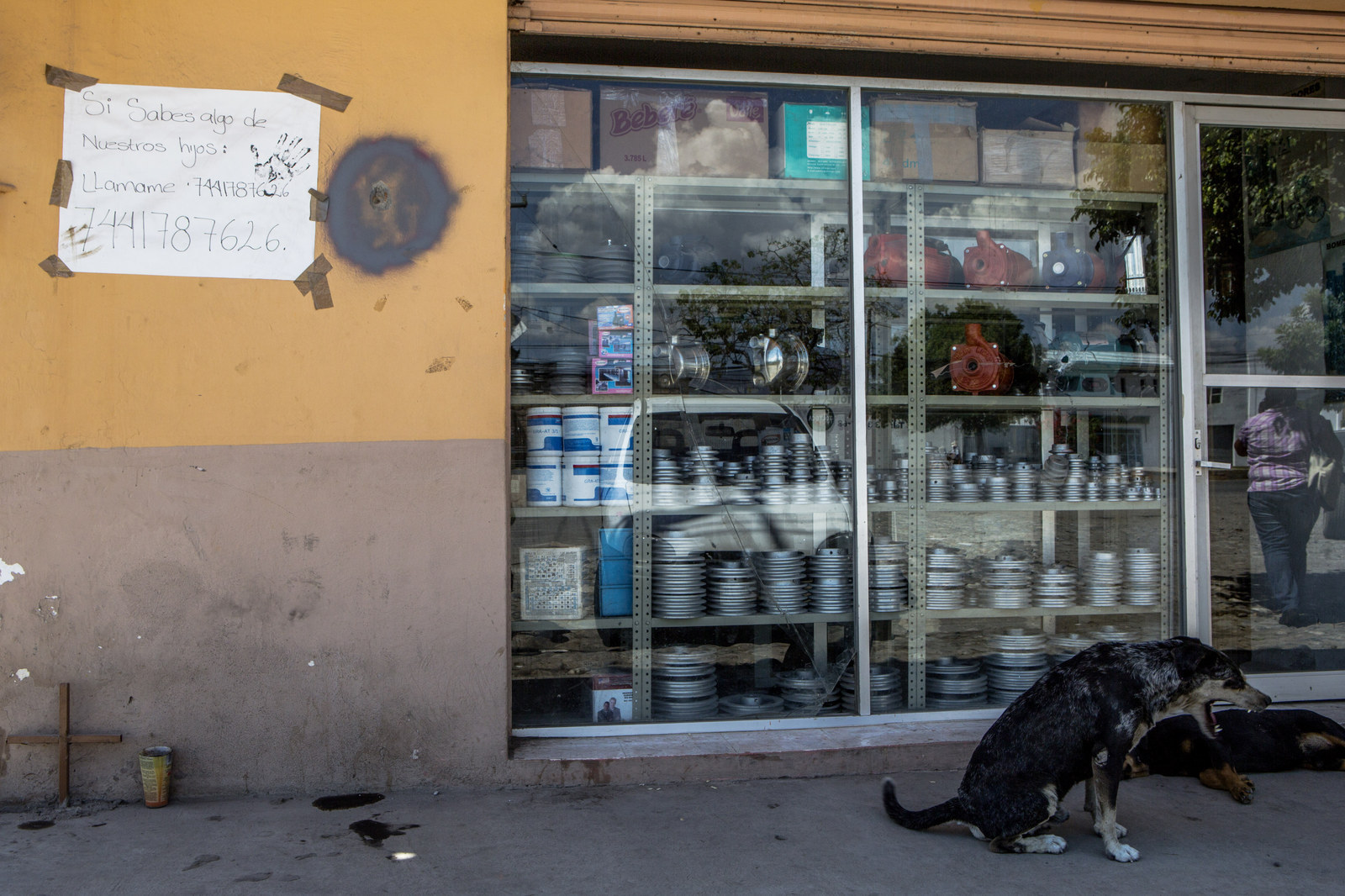 "At first it was constant but that has been lost," said Edgar, a 35-year-old man who lives next to one of the corner stores here, speaking of the initial flow of people who came to pay their respects and express their frustration. "They must've forgotten about this problem," he added, pointing to a few barely noticeable blood spatters on the ground and mentioning several recent shootouts in the area, including one in which a friend of his was killed.
Six months ago on Thursday, the intersection became an uneven battlefield, with police and masked men firing on unarmed students, according to survivors and witnesses.
In a story that is widely known throughout Mexico, the students had commandeered buses that would take them to a march commemorating the 1968 student massacre in Mexico City, 120 miles northeastX, the following week.
That afternoon, the mayor's wife, whose family had close to local drug cartels, was giving a public speech as head of a government office offering social services to families. According to one of the popular theories here, the mayor, who did not want his wife's speech to be disrupted, ordered the municipal police to handle the students. Police trucks chased and eventually cornered three student-filled buses on the narrow Juan N. Álvarez Street. With a shower of bullets upon them, some students ducked under seats while others fled into the surrounding hills.
According to former attorney general Jesús Murillo Karam — he has since resigned, — police then handed the students over to members of Guerreros Unidos, a local criminal gang. The attorney general's office, which all but deemed the investigation closed in January, said the gang members confessed to incinerating the student in a pyre that burned through the night, gathering their ashes in plastic bags and throwing them into a local river. Students' relatives remain hopeful that the men are still alive, conducting frequent and stealth searches in Iguala.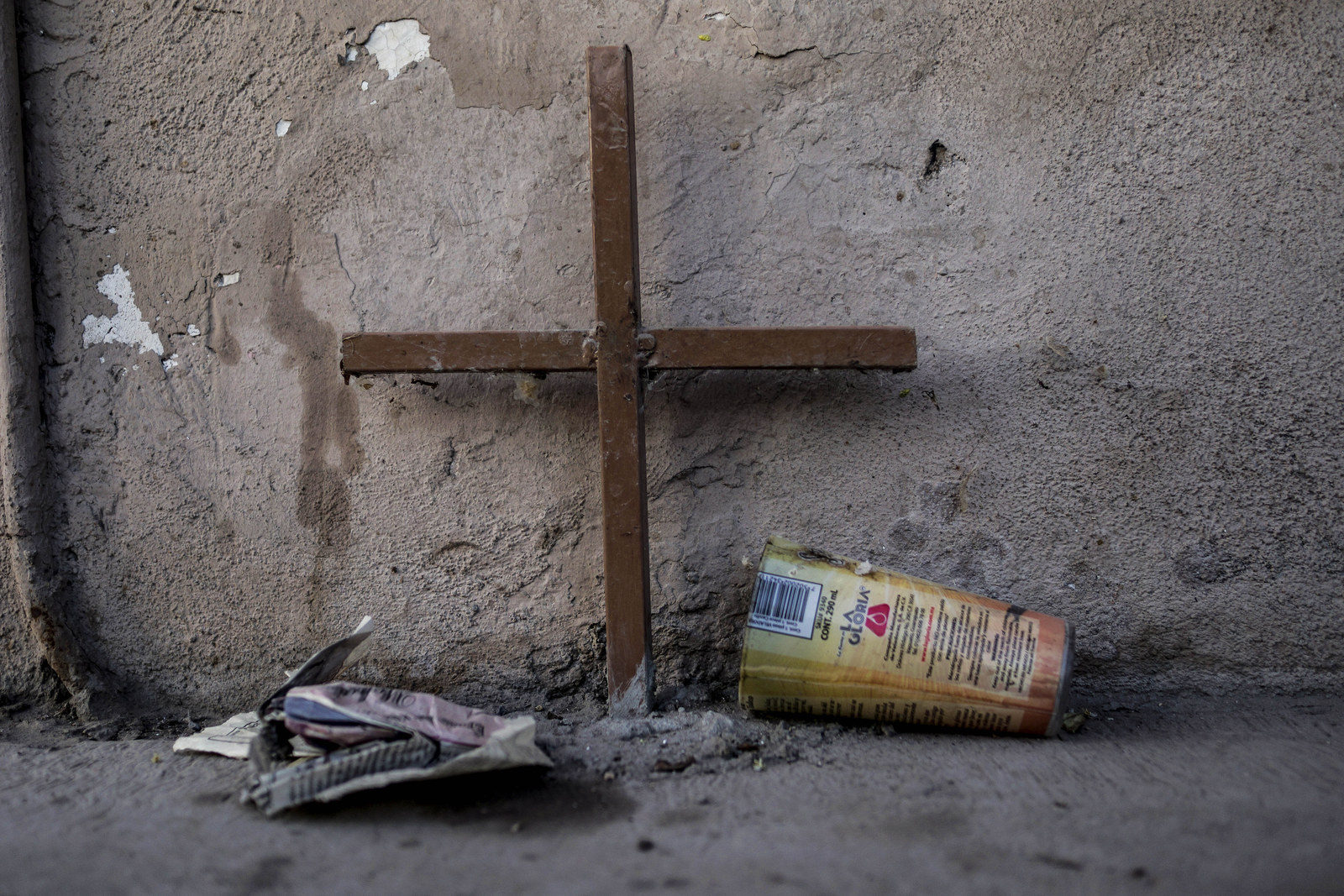 The case shook a society that has become inured to violence, galvanizing thousands of protesters to streets across the country, with a few groups burning government buildings in Chilpancingo, the Guerrero State capital, and blocking a major highways connecting the port city of Acapulco to Mexico City. It also forced President Enrique Peña Nieto, who has focused his attention on the economy and a series of constitutional reforms, to address security issues, albeit reluctantly.
About 100 people have been detained in connection with the students' disappearance, including Iguala Mayor José Luis Abarca and his wife. The governor of Guerrero State resigned. Still, families of the students say justice has been far from served and vow to continue looking for their missing loved ones, who they believe are being held against their will.
But support for them is starting to slip. At the intersection in Iguala where the ambush took place, that much is clear. Locals say fear of angering potential lookouts is playing a part in that.
"We're all distrustful of everyone," said a woman working at a store nearby who requested that neither her name nor the kind of business she is employed at be revealed because she "works for the narcos." The woman said she went to light a candle at the ambush corner on the Day of the Dead in November and was frightened by the intimidating looks she got from young men passing by.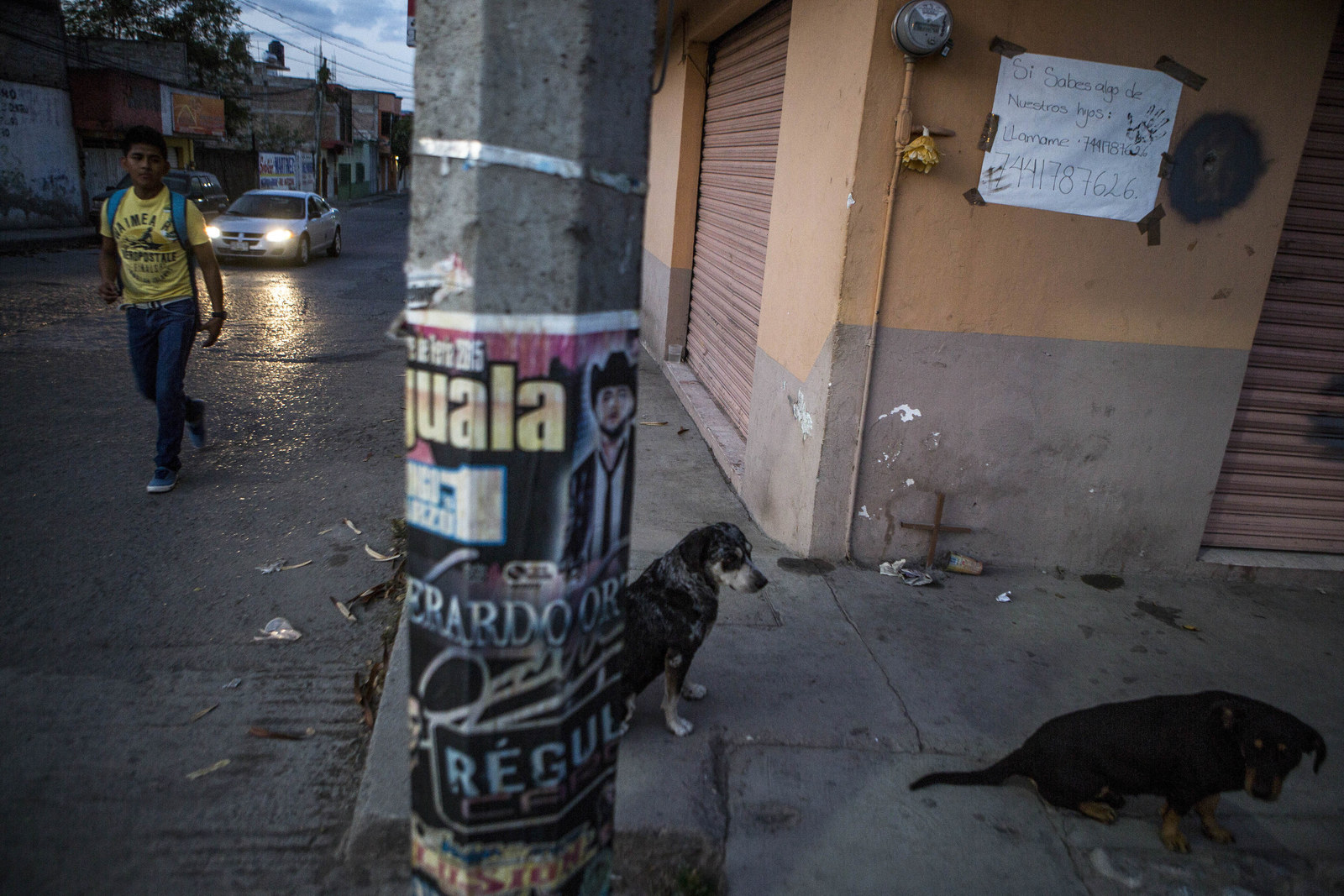 "People stare at you from head to toe," said Erica de la Cruz, whose husband is one of the missing students, of her experience when visiting the location. Locals say members of feuding drug gangs here keep watch over the site. Often, in Mexico, investigators and activists are targeted by criminals to prevent them from uncovering incriminating details.
Near the corner, cars passing by slow down to stare at wanderers and people are reluctant to speak to outsiders. A man squeezing oranges at a nearby fruit stand called The Crazy Little Duck said that he was not from "here" and emphasized that he does not talk to anyone around the neighborhood.
Car washes and auto parts shops dominate the commercial landscape in this town of about 140,000 residents. There is a chicken shop, a cevicheria in a run-down building and a Bodega Aurrera supermarket down the block from the intersection where the ambush took place. Three homeless dogs — one with a slight limp — scoot on the ground and guard the intersection, chasing after taxis and motorcycles turning the corner.
A sign offering a $66,000 reward for information leading to the missing students hangs flimsily from a corner lamppost, turned inward by the wind.