Neighbors At El Chapo Escape Site Say They Didn't See A Thing
People who live near the prison where Mexico's best-known drug lord, Joaquin Guzman Loera, escaped Saturday are baffled as to the official version of events.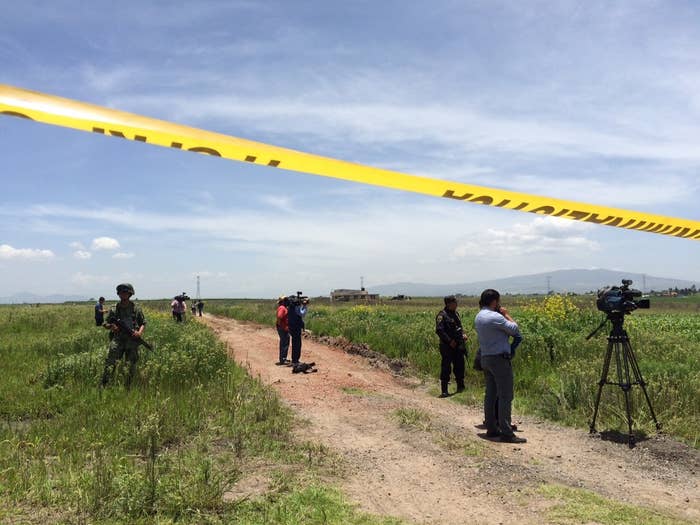 ALMOLOYA DE JUAREZ, Mexico – The escape was so stealthy not even the neighbors noticed.
They did not see any men dig up tons of earth to make room for a mile-long, five-and-a-half-foot-tall tunnel. They saw no piles of dirt. And when Mexico's legendary kingpin, Joaquin Guzman Loera, known as "El Chapo," escaped late Saturday night from a maximum security prison just down the road, they did not hear a thing.
"They put little wings on him and he flew off," said Lauro Colin, the closest neighbor to the recently-built cinder block house where, according to the authorities, Guzman emerged after stepping into a shower at Altiplano prison, descending into an illuminated tunnel and breezing through it to freedom on a motorcycle-on rails.
Colin said he and some others who lived nearby were spending their days trading theories as to how the short, mustachioed leader of the Sinaloa Cartel, one of Mexico's oldest and most powerful, managed to escape — for a second time in his criminal career — and who in the high echelons of power may have helped him do so. Some believe he simply walked out of prison.
No one had ever escaped from Altiplano, located on the outskirts of Mexico City in the state — called the State of Mexico — where President Enrique Pena Nieto and his closest allies consolidated their power decades ago.
The prison's watchtowers are visible from the single-story house into which Guzman is said to have emerged. The house now appears abandoned and is cordoned off by police. Around it are undulating corn and barley fields, grazing cows and a smattering of plain houses for campesinos who work the land.
Residents say anything strange going on would have immediately set off alarm bells.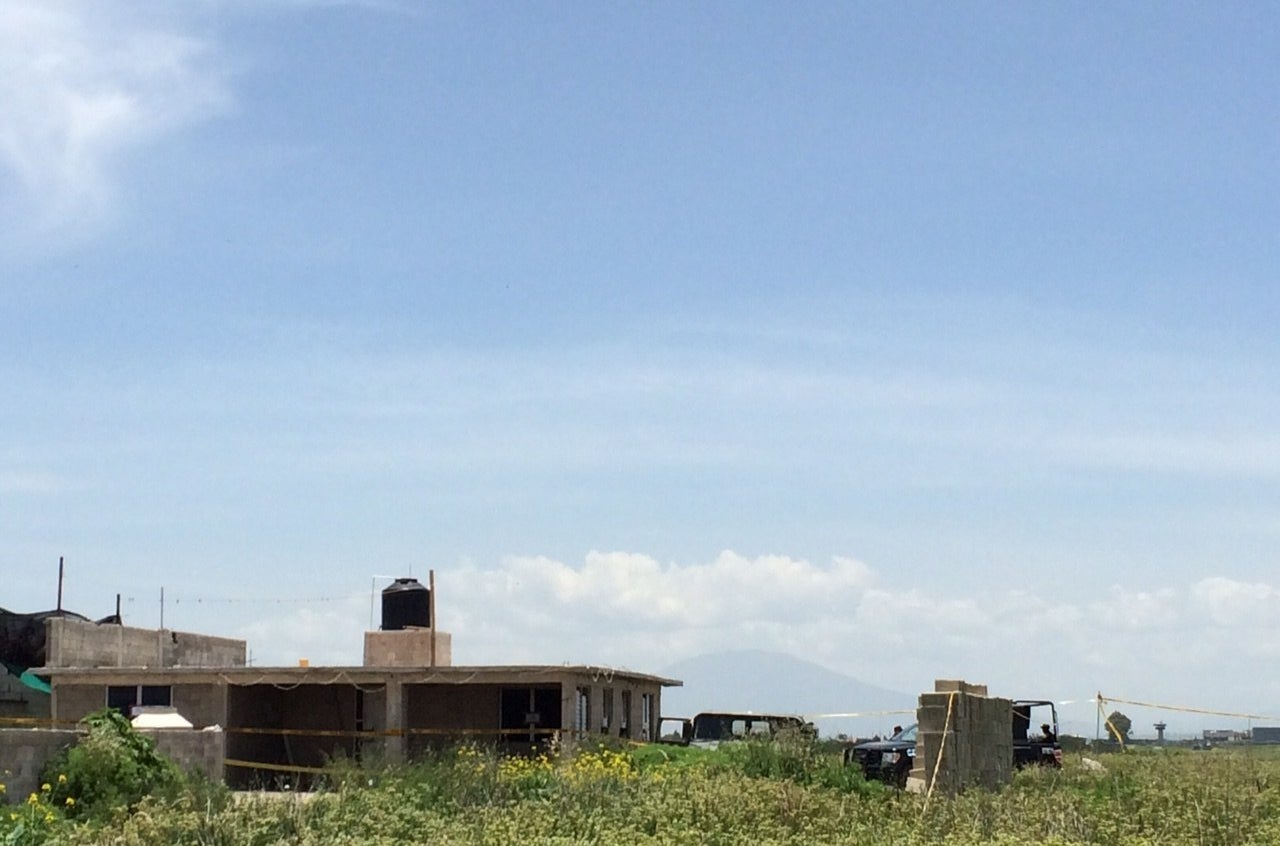 On the left, the cinder block house into which authorities say Guzman emerged. On the right, Lauro Colin stands by his home, near the prison from which Guzman escaped. Photos by Karla Zabludovsky/BuzzFeed
"We are all family here," said Colin, 74. "The houses belong to my children and my brother-in-law," referring to the houses around the one into which Guzman emerged. Colin said that house was built after the drug lord was incarcerated last year on charges of drug trafficking and organized crime in the U.S. The arrest was a coup for Pena Nieto's administration. Photographs of the arrest showed a shell-shocked, slightly cut-up Guzman, shirtless and on his knees.

But there are increasing signs that something was amiss. The U.S. Drug Enforcement Administration had alerted Mexican authorities to escape plots as far back as 16 months ago, according to the Associated Press.
Pena Nieto remains in France on an official visit. From there, he said in a statement emailed by his office that he "trusts that the Mexican institutions, particularly those in charge of public safety, will have the strength and determination to re-apprehend" Guzman.
Even before Saturday's escape, Guzman was known as a master escapist. In 2001, he escaped from prison in a laundry cart. In the years that followed, Guzman eluded authorities so cleverly that his getaways became the stuff of folk tales. Once, he dodged police by slipping into a tunnel hidden under a bathtub. He left his own wedding reception, which the country's criminal creme de la creme were attending, just as the army arrived. And according to legend, Guzman continued dining at his favorite restaurants, simply asking patrons to hand over their phones in exchange for a free meal.
The drug lord's stay at Altiplano has only confirmed that Guzman does what Guzman wants. While in prison, he convinced nearly a thousand inmates to participate in a hunger strike to protest alleged violations of human rights, according to Proceso magazine. He reportedly had his lawyer sneak a woman in using fake documents. And finally, he simply walked out.
The Mexican government has launched a massive man-hunt for Guzman, suspending flights at the nearby Toluca airport, coordinating a search effort with immigration authorities and interrogating at least 18 prison employees.
On Monday, some 36 hours after Guzman's escape, heat bore down on the winding, prickly-pear dotted roads leading from the prison into the green fields. Camera crews waited idly outside the yellow tape encircling the now infamous house and army trucks made their rounds.
Around the prison grounds, construction crews worked on an expansion of the Cutzamala system, a network of aqueducts that supplies water to Mexico City. Huge blue pipes, large enough for a tall man to walk upright through them, lay scattered just outside the prison gates.
Guzman remained at large. And the Mexican government said late Monday it was offering $4 million for information leading to his capture.