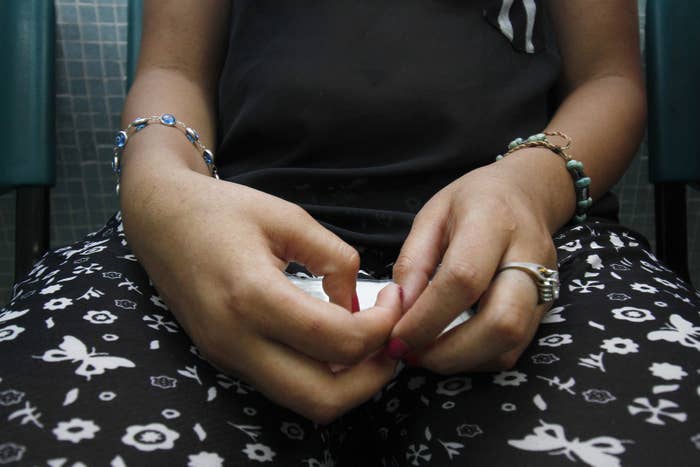 MEXICO CITY — When El Salvador's deputy health minister asked women to refrain from getting pregnant as the region grapples with the mosquito-borne Zika virus, which is believed to cause severe birth defects, there was one obvious question: how?
El Salvador has strict laws governing abortion, which is banned even when the mother's life is in danger. But some, including a deputy health minister, are now wondering if the Zika virus will prompt a renewed debate about abortion in cases where women's lives are in danger, three years after a similar one tore the country apart.
Eduardo Espinoza, the deputy health minister, told BuzzFeed News that health ministry employees have to abide by the Catholic country's ironclad anti-abortion legislation "whether we like it or not" and stressed that as a public servant he was required to respect current laws. But he added that if there were situations in which fetuses affected by the Zika virus threaten the mother, he hoped that "the country's historical memory deepens into a debate."
Espinoza was referring to the case of Beatriz — which brought global attention to El Salvador's strict ban on abortion.
Beatriz had appealed for the right to an abortion after learning that her pregnancy was fraught with life-threatening complications and that her baby had no chance of survival. In 2013, her plea was denied by El Salvador's Supreme Court. Her defense team eventually found an interpretative loophole in the law, which allowed the fetus to be removed by C-section after nearly seven months of gestation. But the case galvanized women's rights activists. Some have now taken up the cases of 16 women serving prison sentences for homicide after undergoing pregnancy-related complications, including unwanted miscarriages.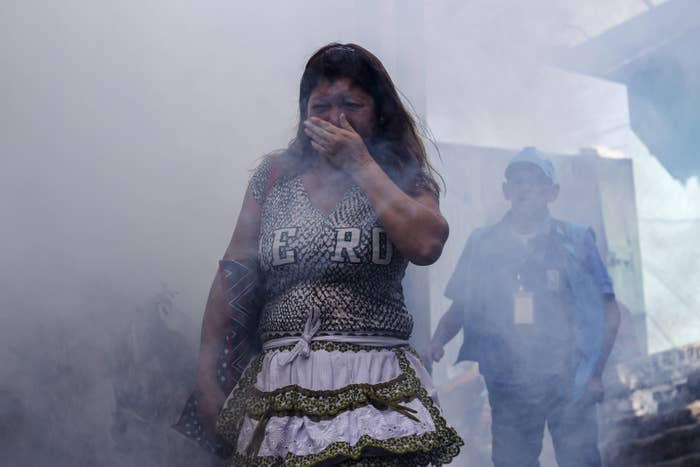 The question of legislating unwanted pregnancy is now back with Zika's rapid spread throughout the country and Espinoza's comments urging women to delay pregnancy until 2018. Zika affects fetuses in the womb once women become infected and causes microcephaly, a condition where a baby's head is abnormally small, which is associated with incomplete development.
If a new debate takes form in Congress, said Espinoza, it "should not be as prolonged," referring to the divisive conversation around Beatriz. Any resolution that potential debate, he said, should have a "practical character."
Activists are already taking up the issue. "This is a huge opportunity for the anti-abortion law to be reformed," said Paula Ávila-Guillen, Latin America specialist at the New York-based Center for Reproductive Rights.
"It's necessary for the country, for authorities, to open a serious debate," said Jorge Menjivar, a member of El Salvador's Citizen's Group for the Decriminalization of Abortion.
Meanwhile, government-run clinics across the country are handing out condoms, contraceptive pills and offering free sterilization for both men and women looking to heed the pregnancy delay warning, Espinoza said. These contraceptive methods were available before the spread of Zika, as El Salvador has permanent campaigns to prevent sexually-transmitted diseases. (The morning-after pill is only available for rape victims.)
El Salvador has one of the highest teen pregnancy rates in the region: in 2013, 89 of every 1,000 pregnancies were of women aged 15-19, according to government figures.
Espinoza said the government has implemented new mechanisms to fight Zika: first, it launched a pilot program in six municipalities along the coast in which specific groups of fish are placed in water deposits — where mosquitos breed — so they can eat any larvae present.
Zika first appeared in the country in November and babies affected with it are expected to start being born in May. But doctors say that, despite the government's public pronouncements, they are woefully unprepared. One doctor at Clinica de la Mujer, a private women's clinic in the capital San Salvador, said the government had not provided any information even after the call to postpone pregnancies. Referring to private clinics, he said: "We are orphans in that sense."
Ávila-Guillen, of the Center for Reproductive Rights, said the government, by asking women to wait two years before getting pregnant, is seeking to wash its hands of any responsibility while placing all the burden on women.
"The question now is, will these women also be persecuted?" asked Ávila-Guillen, speaking of women with Zika who undergo miscarriages.