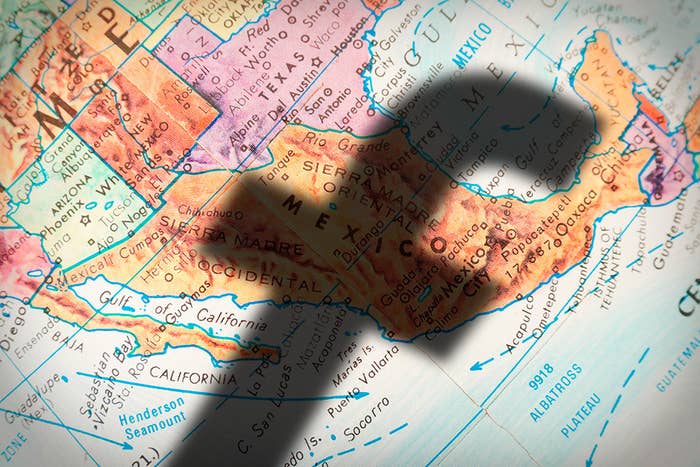 MEXICO CITY — When Televisa, Mexico's largest TV network, reigned supreme, it had virtually no competition.
In millions of households around Mexico, families gathered around the television after dinner, watching soap operas and listening to the evening news show on one of the channels it owned. Televisa flooded its airtime with positive coverage of the Institutional Revolutionary Party, or PRI, while suppressing critical news, helping the party govern autocratically for 71 uninterrupted years, and then contributing to its return to power in 2012 after a brief hiatus.
So for decades, presidential candidates knew that if they wanted a real fighting chance, they needed Televisa's blessing.
But the television giant's popularity and influence have plummeted since the last presidential election, leaving in its wake a fragmented media environment and — as Mexico finally catches up to the US and other countries — opening the door to the rise of social media as a real force in July's vote.
Here, the decline of television and expansion of social media has rendered an often opaque and repressive middleman less relevant than before, but if the investigation into possible meddling by Russia in the 2016 US election is any indication, it may come at a high price. Experts warn that Mexico, which has high internet penetration, lacks the legal framework to regulate online campaigning activities either by the candidates themselves, well-intentioned and otherwise, or external actors like the British firm Cambridge Analytica and meme creators in Moscow.
The shift is forcing candidates to experiment with new and daunting forms of campaigning while leaving voters more vulnerable than ever to manipulation from anonymous actors — homebred and foreign — through the use of bots and the spread of fake news.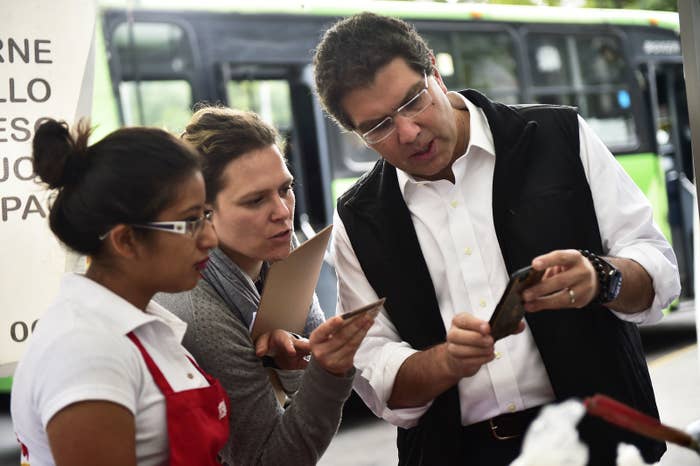 Contenders for the more than 3,000 elected positions across the country, from president to small-town mayors, know that the battleground for the July 1 election has migrated to Facebook and Twitter.

"This is the first web 2.0 election here," said Jenaro Villamil, an investigative journalist who has covered Televisa for 18 years.
Mexico has the fifth largest number of Facebook users in the world, with 83 million as of January, according to Statista, an online research company. The government recently signed agreements with Facebook and Twitter, and is preparing another with Google, to distribute official news during the campaign period and on election day.
For many candidates, this is still unexplored, inconclusive territory: Upload videos of rowdy rallies or photos of relatable activities, like getting a haircut? Tweet complaints about critical opinion leaders, or jokes that mock accusations from rivals? Post every day, or be judicious about saturating followers' timelines?
During this period of trial and error, Armando Ríos Piter has stood out for his approach. Ríos Piter, who wants to run for president as an independent candidate, tells BuzzFeed News that he has invested a significant portion of his campaign's resources on digital campaigning. (Electoral authorities disqualified Ríos Piter from the running, saying some of the signatures he gathered were invalid; they are still analyzing the complaint Ríos Piter has filed).
Like President Donald J. Trump, Ríos Piter understands that the right online strategy not only gives more obscure candidates airtime, but also forces TV and other traditional media, where older voters still get their news, to pay attention.
"If you deliver a good message on social media, other outlets are forced to give you coverage," said Ríos Piter.
Not all candidates have had as smooth a transition as him.
María de Jesús Patricio Martínez, an indigenous woman known as "Marichuy," hired a team of four to manage her social media accounts, which have a few thousand supporters each. The group had to take a two-day course on social networks last year.
"I didn't really get the hang of it," said Frida Álvarez, part of the group. "Amongst indigenous pueblos, we interact with each other face-to-face. Things are starting to change, but it's slow," said Álvarez.
The group printed out thousands of leaflets to hand out during rallies. Most of Martínez's supporters live in areas where electricity, let alone internet, is still not widely available, Álvarez explained.
Despite its decline, little-known candidates still hope for airtime on Televisa. With a hint of bitterness in her voice during a telephone interview, Álvarez said that Televisa has brought Martínez into its studios for only a handful of minutes at a time. Martínez, who knew she had no chance of making it onto the ballot, suspended her campaign after she and several team members were injured in a car accident between political rallies in February.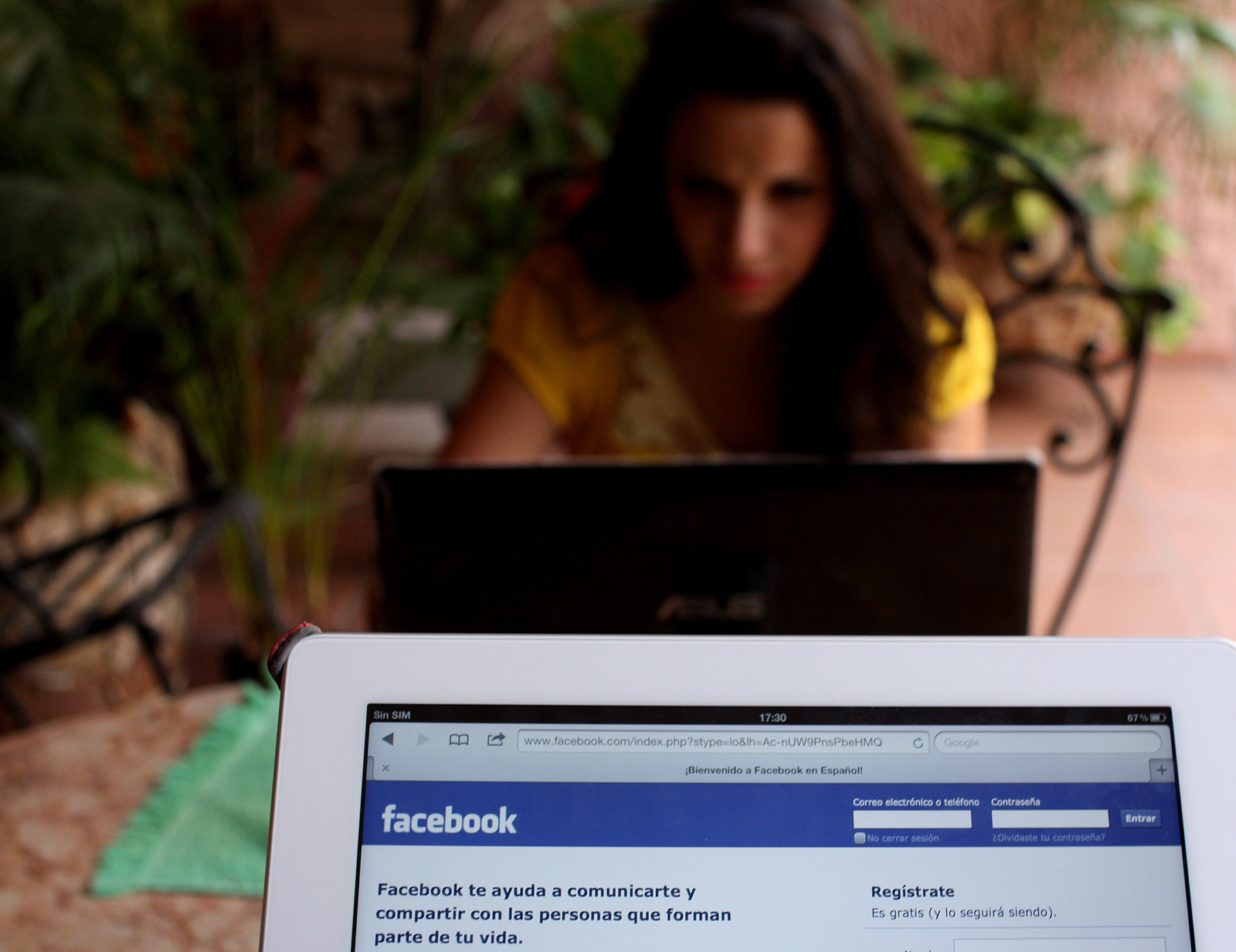 As this digital rush is taking place, many Mexicans are questioning whether the upcoming elections will truly be decided by the people or if meddling by foreign actors through social media will tip the scales: It happened in the US — what's stopping it from happening in Mexico?

In December, US national security adviser H.R. McMaster, who will be leaving his role on April 9, warned that there was evidence of Russian meddling in Mexican elections during a speech at the Jamestown Foundation, a DC-based research institute.
"We've seen that this is really a sophisticated effort to polarize democratic societies," said McMaster. "You've seen, actually, initial signs of it in the Mexican presidential campaign."
Whether it is Russian-sponsored or homegrown, candidates here have already gotten a taste of fake news. In August, a site falsely reported that Pedro Kumamoto, the first independent lawmaker in the Jalisco state congress, was calling for a ban on reggaeton music. Kumamoto rushed to set the record straight on Twitter.
"It's going to be fundamental that we become very critical people during this period, that we really analyze who our sources are," Kumamoto told BuzzFeed News.
The risk of dirty online campaigns, fake news, and bots in the coming months is enormous in Mexico, experts say.
"It will be almost impossible to control because there are no laws in place yet," said Rubén Vázquez, a social media and electoral expert at Mexico's Autonomous University.
In a video released this month, top executives of Cambridge Analytica, a voter-profiling company embroiled in a cross-continental scandal, said that they had operated in Mexico. Cambridge Analytica was leaked the profiles of more than 50 million Facebook users in the lead-up to Trump's presidential campaign, which it then used to intensely target voters throughout the US. Facebook itself has been forced to confront its business model in the aftermath, with its stock prices plummeting on the news that the Federal Trade Commission was investigating its handling of users' privacy.
In February, Facebook and Mexico's National Electoral Institute, or INE, signed an agreement to join forces during the election period, including posting live videos on election day. Critics argued the accord is vague and makes no mention of fake news; the head of INE, Lorenzo Córdova, came out to defend it, saying the two intend to fight fake news through the dissemination of verified information.
Despite those assurances, many people here had little faith in either of the signees.
After Miguel Ángel Riquelme, of the PRI, was declared the winner in Coahuila state's governor election in June, opponents complained that a series of spots on his official Facebook page worth nearly $53,000 had not been included in Riquelme's campaign financing report. Once added, the spending went over the legal budget.
Mexico's Federal Electoral Tribunal ruled against including the Facebook expense in Riquelme's report.
"Who wouldn't want [the Federal Electoral Tribunal] as their accountant?" wrote Salvador Camarena, a journalist, in his weekly column in El Financiero.
"Or as their godfather, because with a gift like that, no one from the PRI will be worried about going over their campaigning budget in 2018."
You can read this story in Spanish here.