Access To Weed Might Soon Be Ruled A Constitutional Right In Mexico
The country's Supreme Court is preparing to rule on a case that could open the door to marijuana legalization throughout the country.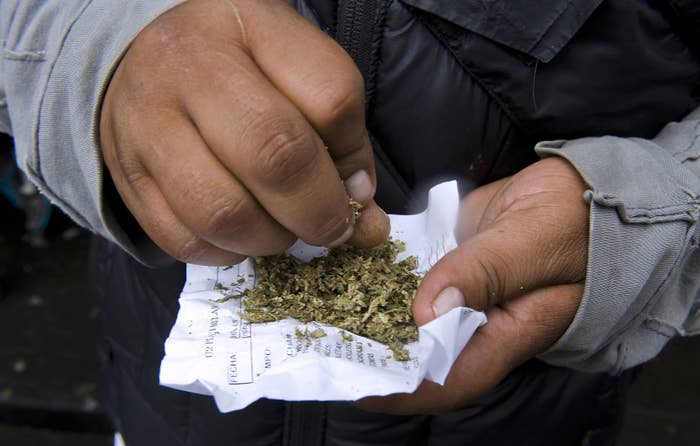 MEXICO CITY, Mexico — Armando Santacruz, a 54-year-old businessman, had been trying to convince congressmen for nearly a year to get Mexico to legalize and regulate drugs, starting with marijuana. It was an uphill battle in a country where drug crime has tore at the fabric of society. In private, congressmen were open to the conversation, Santacruz said, but publicly, they appeared vehemently opposed to discussing the issue.
Santacruz and his colleagues — a businessman, a lawyer, and a 67-year-old grandmother, all members of an NGO called Mexicans United Against Crime — realized they needed a more creative strategy. So they formed the Mexican Society for Responsible and Tolerant Consumption (SMART, in Spanish) and asked a branch of the Health Ministry for permission to grow, carry and smoke their own marijuana.
Now they're headed to the Supreme Court.
It's not that the four-person group wants to smoke the weed they're fighting for: some of them haven't even tried marijuana and those who have say don't smoke it regularly. For them, it's all about lowering crime in a country where the war on illegal drugs has led to more than 70,000 deaths since former president Felipe Calderon launched the police and military campaign in 2006.
The group has built their case on the notion that barring them from growing cannabis is a violation of their constitutional right to a dignified life since it prevents them from freely developing their personality.
It's an argument that has seen mixed reception in various courtrooms as the case worked its way through the system. The Supreme Court is scheduled to rule on it on Wednesday; if it rules in the group's favor, it will crack the door open for recreational use of marijuana.
"We generated this type of controversy because the state has proven to be slow and negligent," said Lisa Sánchez, a drug policy expert at Mexicans United Against Crime.
But even if that's how the Court votes, it won't mean that weed will immediately be legally available — it will take the approval of Congress and the president to change the law. "If the legislative and executive powers don't adjust their laws to this ruling, we'd have a schizophrenic country," said Santacruz.
The case has polarized Mexico, where carrying up to five grams of marijuana "for strict and immediate personal consumption" was decriminalized in 2009. So were opium (up to 2 grams) and LSD (up to 0.015 mg). But the cultivation and commercialization of drugs remains illegal in the country. The Health Ministry reserves the right to allow agencies or institutions to acquire drugs for scientific or medical purposes.
In September, a judge granted Graciela Elizalde, an 8-year-old girl with a severe form of epilepsy, permission to import marijuana oil, which helps reduce her seizures. Her case is unrelated to the one Santacruz is fighting, because it is not for recreational use, but has still added traction to the legalization debate, which has dominated public attention here for weeks.
Opponents argue that the case brought by SMART would pave the way to full legalization of marijuana, which they say would turn drug lords into legitimate businessmen and create a public health crisis.
"I don't want a pothead country," Manuel Mondragón y Kalb, head of the National Commission Against Addictions, told the newspaper El Universal in an interview last year. Jaime Rodríguez Calderón, governor of the state of Nuevo León, in northern Mexico, said last week that the only acceptable approach to drugs is a tough one. "Everyone who puts filth in their bodies goes crazy, period," said Rodríguez Calderón.
But supporters say legalizing marijuana will lower violent crime and reduce overcrowding in jails.
"It's a priority dictated by reality. We are in the worst of both worlds," said Sánchez, the Mexicans United Against Crime drug policy expert, "we're neither accomplishing the objective of lowering consumption… not are we resolving the issue of drug trafficking."
Former president Vicente Fox has gone further, saying cannabis could be a lucrative business for the country. "Mexico should become an authorized producer and export marihuana to places where it is already legal, where businessmen already manage it," he said during an interview in 2013, adding that he would be open to growing it himself.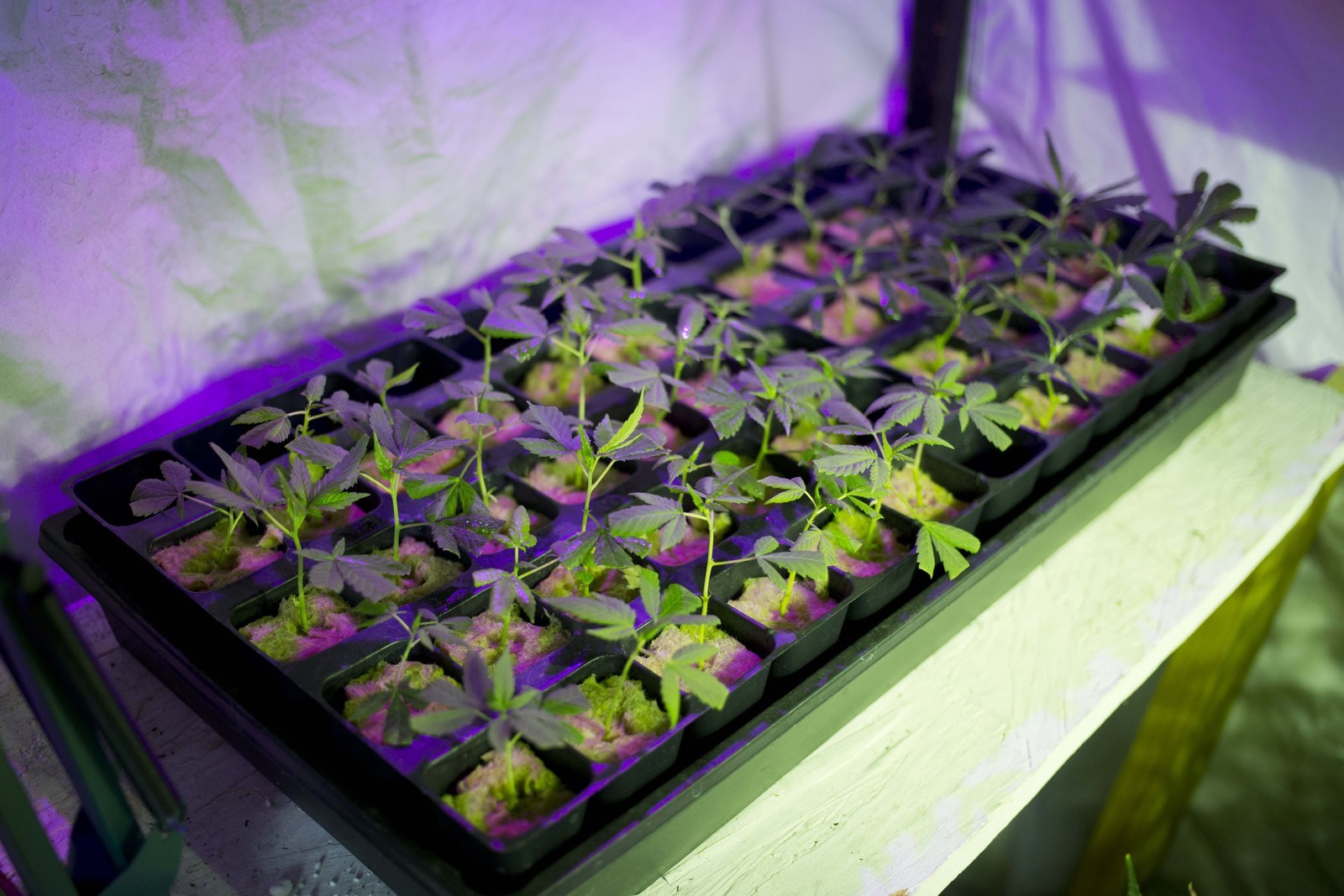 The general population has been warming up to the idea: 42% of people were for legalization in October, up from 35% in February last year, according to a poll conducted by Excelsior newspaper. When it comes to use for medical reasons, 81% of those polled said they were in favor of legalization, twice what it was in 2014.
A wave of marijuana decriminalization — or legalization in some cases — has swept a number of countries in recent years. In 2012, Washington and Colorado passed laws regulating cannabis — nearly a majority of states have approved medical marijuana. It's legal to grow and consume cannabis for private use in Spain, legal to obtain and consume marijuana in Germany for those who obtain permission by the country's Federal Institute for Drugs and Medical Devices, and tolerated in some Canadian cities.
In Portugal, where the use, possession and acquisition of all illegal substances was decriminalized in 2001, both heroin use and drug-related deaths have decreased, according to a briefing by the Beckley Foundation Drug Policy Programme, an NGO that produces independent reviews of drug policies around the world.
Latin America in particular, buffeted by drug-related violence over the decades, has been debating policies to relax drug laws — from decriminalizing cannabis in Brazil and Argentina to regulating drug transport in Guatemala. Uruguay has come the furthest, becoming the first state to legalize the sale of marijuana in 2013.
Santacruz and his partners will be watching the Supreme Court's decision tomorrow carefully. For them, the future of Mexico's problem with seemingly implacable crime is riding on it.
"If you succeed in making [the] marijuana supply self-sufficient, you'll take the marijuana business away from narcos in Mexico," said Santacruz.