Mexico Detains Leader Of Zetas Cartel
Omar Treviño Morales is the second kingpin captured in a week by Mexican authorities. Treviño led the Zetas, one of the most feared cartels in the country.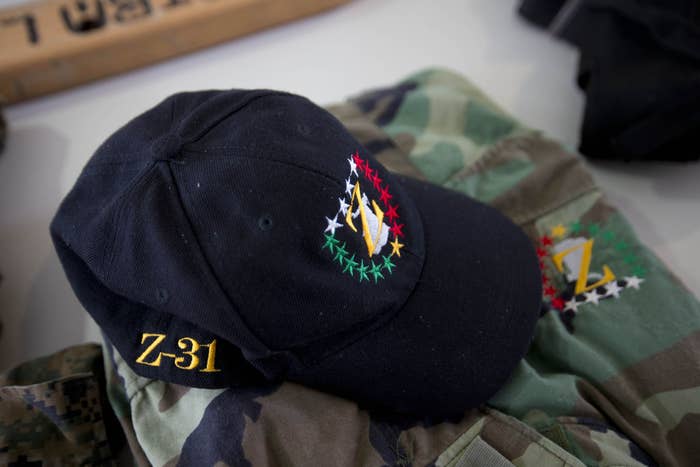 MEXICO CITY — Mexican authorities captured Omar Treviño Morales, leader of the Zetas cartel, in Nuevo León Wednesday morning, according to an official at the National Security Commission.
Treviño's detention was the second major kingpin capture in a week. Servando Gómez, head of the Knights Templar criminal organization, was detained Friday.
Treviño was captured in San Pedro Garza García, a suburb of the city of Monterrey, by federal police and the army. The U.S. State Department had offered a $5 million reward for his capture.
"It does draw attention that there were two detentions in one week," said Jorge Chabat, a drug and security expert at CIDE, a Mexican research center. But the problem with these detentions, he added, is that "if you dismantle the criminal groups but not the political groups offering them protection, they will grow again."
The Zetas have authored some of the grizzliest crimes during the drug war. They are believed to be behind the killing of 72 migrants in San Fernando, in northern Mexico, in 2010, and of 196 others the following year.
Known as Z-42, Treviño became the leader of the ultra-violent Zetas group after his brother, Miguel Ángel Treviño, was captured in April 2013.
The Treviño brothers succeeded Heriberto Lazcano Lazcano, who started off as a member of an elite army unit, deserted to go recruit and train men to act as the Gulf cartel's security force, and then splintered off to become the Zetas group. Lazcano was killed by Mexican marines in 2012. But what should have been a significant triumph for the government turned into a major embarrassment when Lazcano's body was stolen hours after his death.
President Enrique Peña Nieto, who was on an official state visit in the United Kingdom Wednesday, has been strongly criticized for focusing the bulk of his time on the economy and a package of Constitutional reforms instead of security issues.
"This will give him a little bit of oxygen before the critics but it is an oxygen tank that won't last long before he needs to keep swimming underwater amid the insecurity," said Chabat, referring to Treviño's detention.