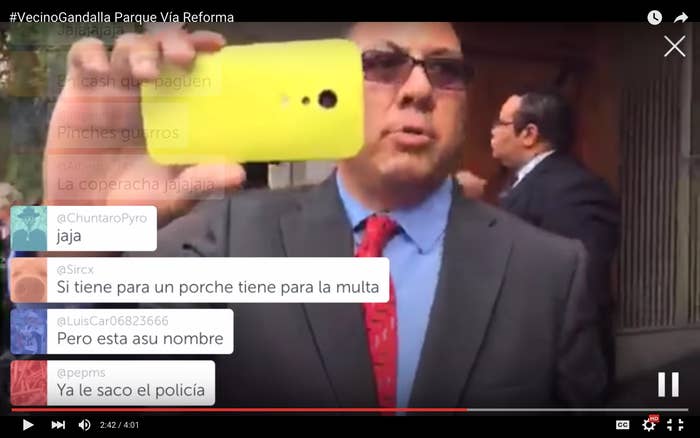 MEXICO CITY, México — The woman probably didn't even think about what she'd just done. She simply did what many residents of this megacity do regularly: she threw out a garbage bag on the sidewalk and walked away, certain that no one would notice.

But Arne aus den Ruthen did. What's more, he broadcast it on Periscope for the world to see.
"Pick up the trash bag. Pick up the trash bag!" Den Ruthen can be heard saying over and over, his tone escalating throughout the nearly 5-minute-long transmission. The woman refuses to pick it up at first, accusing Den Ruthen of touching her. "I'll take you to the public prosecutor's office for health crimes," Den Ruthen threatens her, and she starts to cry. She tells him she's a government employee in a last-ditch effort to get a free pass.
The woman, whose identity is not known but was christened #ladybasuras, or Trash Lady, on social media, paid a fine. Since then, Den Ruthen, the director of borough management — charged with following up on reports of potholes, broken streetlights and other irregularities on public areas — in one of Mexico City's most affluent neighborhoods, has streamed hundreds more videos of people breaking regulations caught in the act. Many have gone viral.
A heated debate has emerged as his popularity in the Miguel Hidalgo neighborhood has grown, with some praising Den Ruthen's work as the first line of defense against corruption and entitlement. Others criticize his transmissions as public, digital lynchings and possibly a violation of citizen's rights.
Seeing the wealthy and relatively powerful, those who navigate life with a devil-may-care attitude toward the law, publicly exposed is an irresistible spectacle for Mexicans who have come to accept double parked cars, blocked roads and trash-filled streets as an incurable cancer here. In the most extreme cases, the lack of trust in a working judicial system has led to a rise in lynchings throughout Mexico. In that context Den Ruthen's work has made him a kind of folk hero for many people.

"What Arne adventure will we have today?" asks Periscope user @elprimodunamigo during one of Den Ruthen's recent transmissions.
But Den Ruthen has also garnered the wrath of many who believe citizen's rights to having their personal information protected and to a decent reputation are being violated.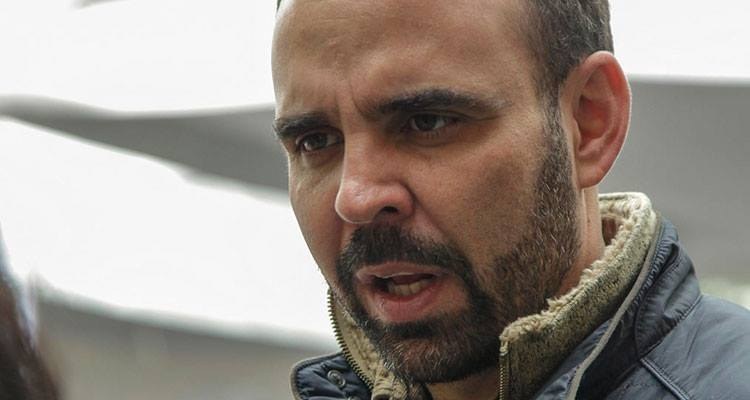 We need to "know if we want public ridicule to be an additional sanction for minor offenses," said Perla Gómez, head of Mexico City's Human Rights Commission, during an appearance on Milenio TV, a national news network. She said the commission has received at least six complaints from citizens who were exhibited on Periscope by local authorities.
Legal experts say it will be difficult for the cases filed against Den Ruthen to move forward.
Julio Téllez, who studies law and new technologies at Mexico's National Autonomous University, says Den Ruthen's streams are "not illegal because [live transmissions are] not regulated." He notes one exception: filming minors, which Den Ruthen did in the case of #ladybasuras: the woman's child can be seen in parts of the video. In any case, "Flagrancy is an exception because it allows authorities to act without a judicial mandate since prior or posterior suppositions don't exist," Téllez added.
"People will want to lynch this man because there are powerful people who are becoming uncomfortable with these types of activities," says Téllez.
In a recent Periscope transmission, Den Ruthen is seen talking to a bus driver who he accuses of setting up an illegal street stall. The driver's back is to the camera and it is unclear if he knows he's being recorded. The stream is titled "Corruption report".
Often, Den Ruthen's streams have put powerful, entitled citizens on display: while filming four cars that were parked on the sidewalk off of Paseo de la Reforma, a main thoroughfare in the city, a bodyguard put the owner of the vehicles, businessman Raul Libien, on the phone for Den Ruthen to hear. "You can stroke my hard dick," Libien said, on loudspeaker. The cars are "a gift to you so you can put them up your ass," he continued.
Libien soon became known as #lordmelapelas, or Lord You Can Suck It, on social media.
Other times, streaming has put Den Ruthen physically at risk: as he streamed two cars with police strobe lights, which is against the law for civilian cars, a group of bodyguards assaulted Den Ruthen and stole his cell phone.
Elsewhere in the Miguel Hidalgo borough, Periscope usage is a government-sanctioned policy. Borough chief Xochitl Galvez has made streaming street cleanup activities and official meetings on Periscope a government strategy, in order to "give transparency to controversial cases so that differences are cleared up, arguments are exposed and all involved parties have certainty," reads a December press release from her office.
BuzzFeed News requested a chance to accompany Den Ruthen during one of his walkabouts but Sergio Jimenez, the borough's media liaison, said Den Ruthen has decided not to allow reporters along because the filming "could turn violent" and he doesn't want to put the press at risk. Den Ruthen also would not be available for a telephone interview because he does not use his cell phone for calls, Jimenez told BuzzFeed News.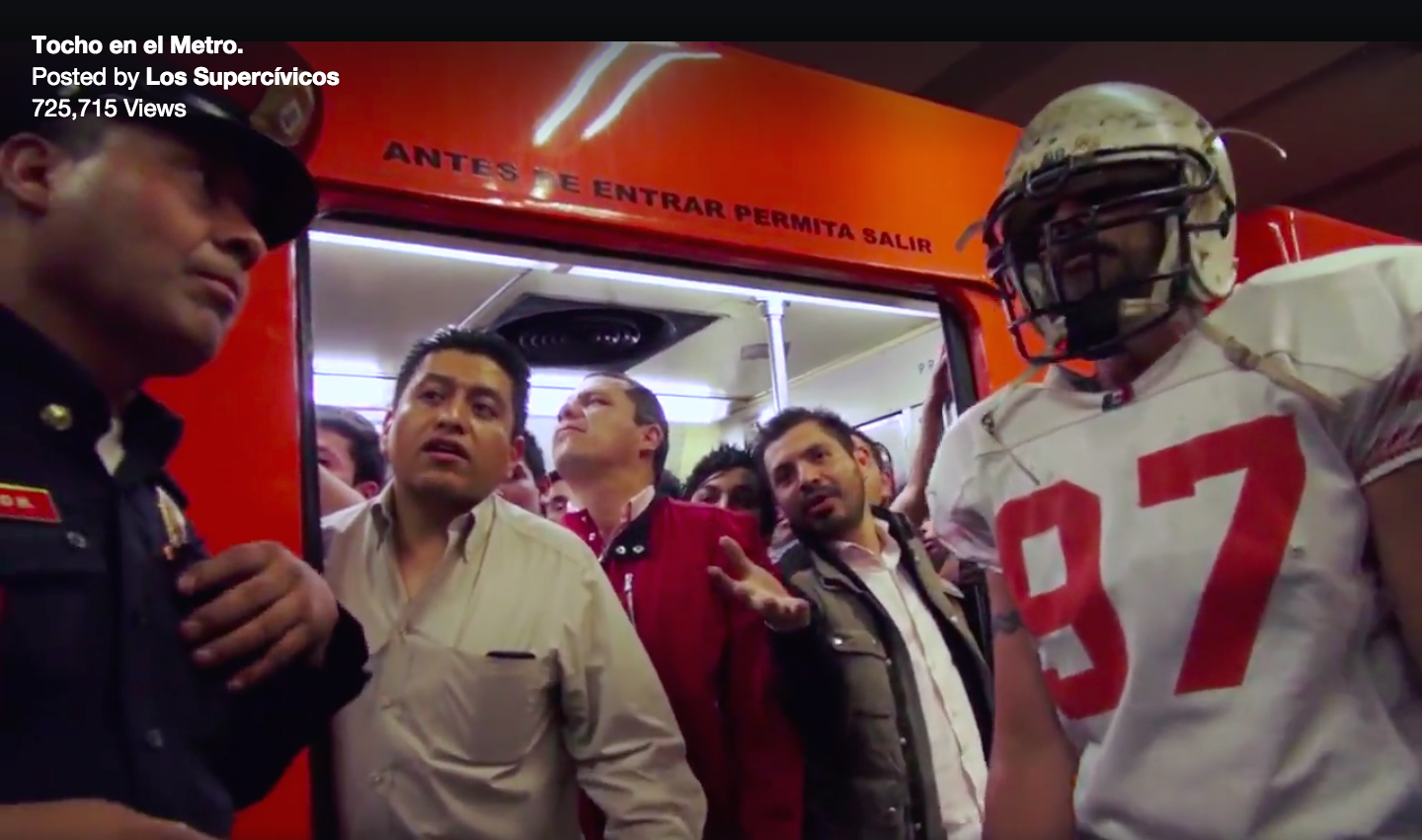 Though he's garnering the most attention, Den Ruthen isn't the only individual in Mexico City taking justice into their own hands. Two men who call themselves the "Supercivicos" have been roaming the streets since 2006, calling out drivers invading bike lanes, urging people to take down political ads around their neighborhoods and even ensuring a man who masturbated in front of a woman in a bus did not get away before policemen arrived. The two, who dress up as gladiators, cowboys and football players for their walkabouts, recently launched a crowdfunding campaign; they have received more than $9,000.
Meanwhile, the controversy around Den Ruthen continues to grow but so does his fanbase: Den Ruthen's streams have garnered more than 1.6 million likes and a flurry of messages requesting his visit to other neighborhoods around the city. Some have even referred to him as "Arneator".
"Total transparency. It only makes those that act wrongly uncomfortable. Good, Arne," wrote @soyluisemilio during one of Den Ruthen's latest crusades.