Did You Hear The One About Venezuelans Buying Food By Blood Type?
As Venezuelans battle growing inflation, violence, and shortages, comedy proves a brief but significant respite. From satirical websites to comedy shows, people are looking for outlets to laugh away their anger.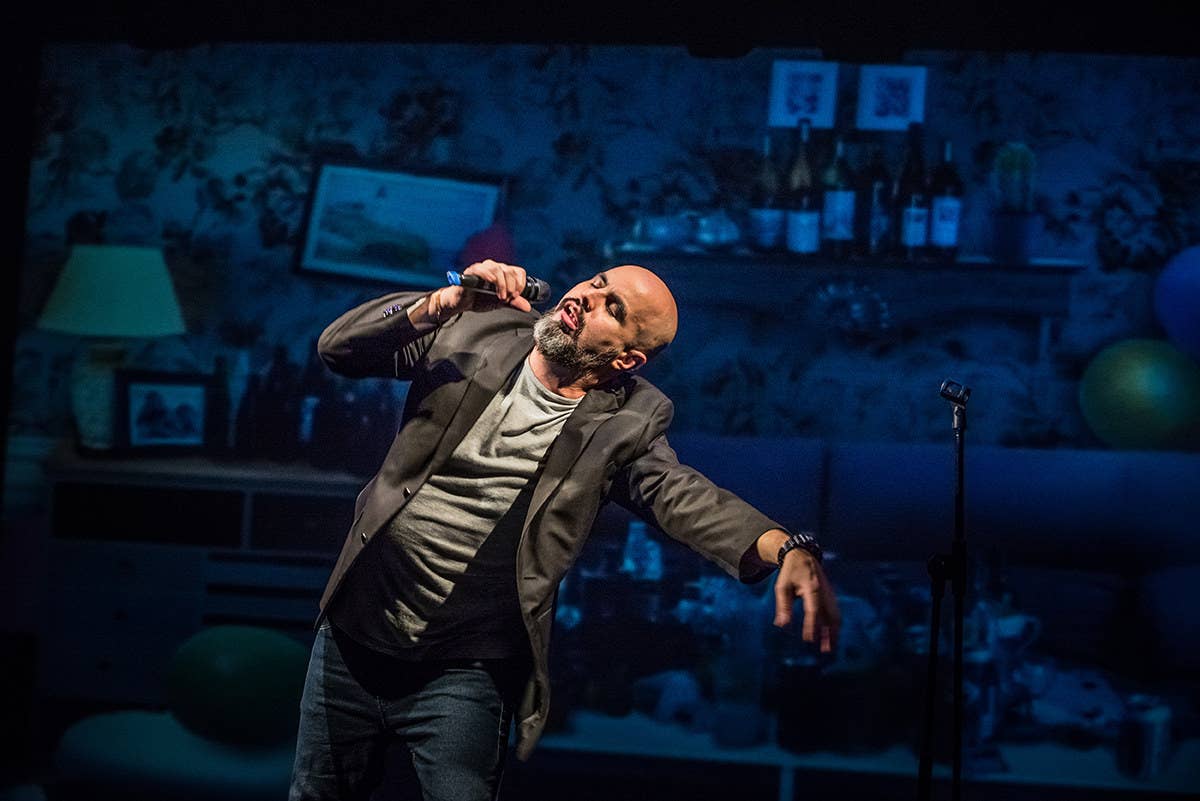 CARACAS, Venezuela — The problem is that Mercury is in retrograde.
"That's why the country is like it is," said Venezuelan President Nicolás Maduro recently. It may be a satisfying explanation for the problems plaguing the country, though to be fair, the quote was made up by popular satirical website El Chigüire Bipolar. "That's why everyone is in a bad mood, it's not because I'm doing things wrong or anything," Maduro continued, in the fake story.
To end hours-long lines that have come to define the shopping experience in Venezuela, food sales will now be based not only on ID numbers — a real practice already in place — but also on blood type and eye color, a tongue-in-cheek headline on the website said.
As shortages of basic items like diapers and milk grow, inflation spirals to triple digits, and violence rises, Venezuelans have become more frustrated. The popularity of El Chigüire Bipolar, which has more than 1.4 million followers on Twitter, shows how people are turning to comedy to get a respite from the challenges of everyday life.
"I think people are mad," said Juan Ravell, co-creator of El Chigüire Bipolar. Venezuelans are taking humor "as a way of understanding reality … laughing at yourself, understanding your pain," added the 33-year-old.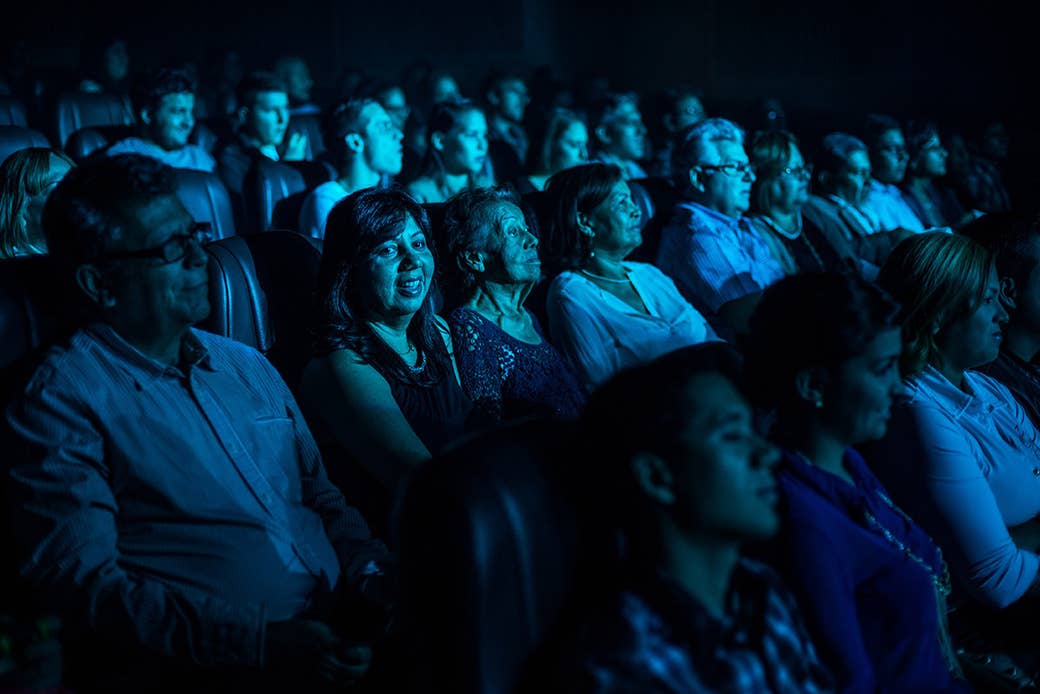 At a sold-out stand-up comedy show last month, Verónica Gómez looked out at the audience pensively. "One goes around life a little angry," Gómez observed before asking showgoers to close their eyes and yell an insult or a bad word. Amid shrieks, it was easy to hear some say "Chavista," a reference to people who support the former president, Hugo Chávez, and, to some degree, the current administration.
Rey Vecchionacce, another comedian headlining the show, went through a list of Facebook groups dedicated to exiled communities: Venezuelans in Chile, Venezuelans in Madrid, and so on. Why not "a group for Venezuelans in Venezuela," asked Vecchionacce, referring to the mass exodus from the country. The room vibrated with chuckles.
"Laughter is made for the most painful things," said Laureano Márquez, a humorist who has a weekly column in the Tal Cual newspaper. People "find a relief in humor, which makes them feel like they don't have to commit suicide and can instead keep fighting," he added.
It's not just momentary anesthesia. Satirical websites and comedy shows are becoming akin to independent news outlets as government hostility toward private media intensifies and limits the news flow. Freedom House, a press freedom advocacy group in Washington, D.C., gave Venezuela a 78 press freedom score (with 100 being the worst).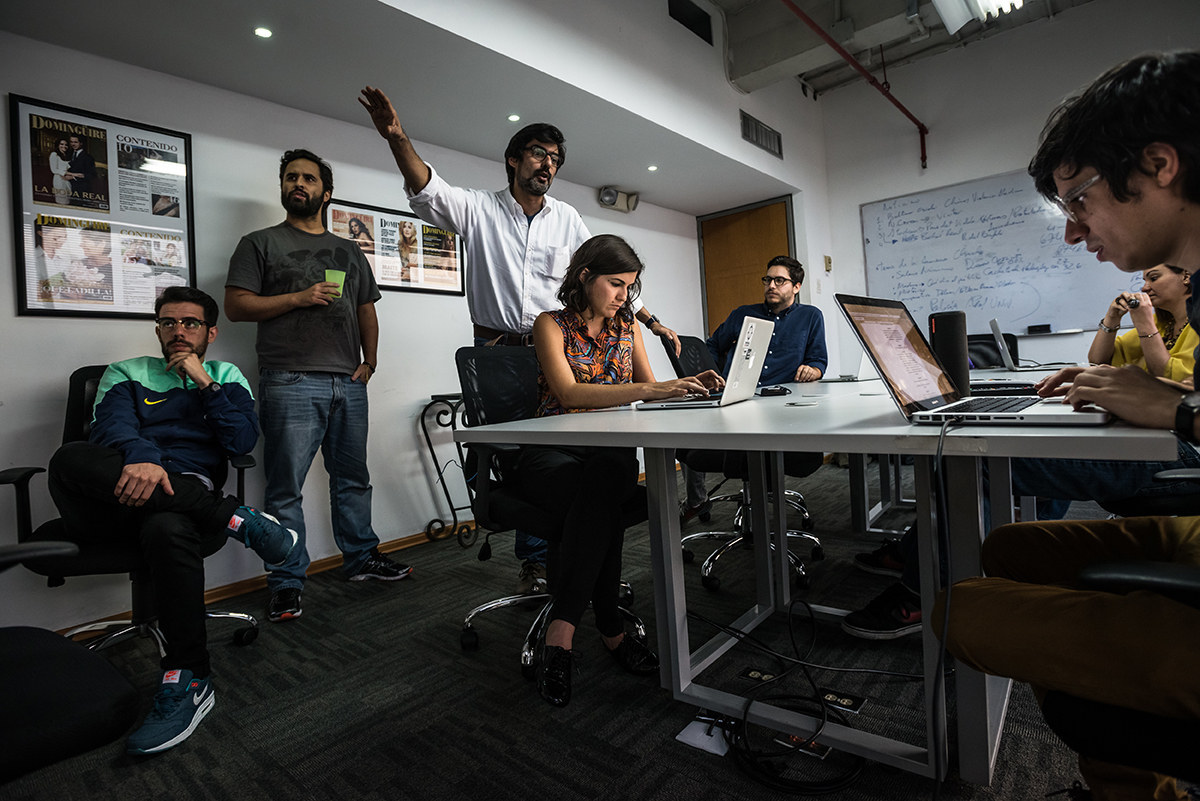 During a recent editorial meeting at El Chigüire Bipolar, José Rafael Briceño and his team sat down to calculate how much inflation had accumulated over the last year. Briceño had the person in charge of company finances called in to help. They finally figured it out: One minimum salary in 1989 could get someone 2,666 cups of coffee; now it suffices for about 193 cups, despite numerous and much-touted salary increases from the socialist government since then. This may be satire but it is triple-checked.
Chigüire Bipolar, which is owned by Plop, a content agency with 25 employees, has strict guidelines: They don't make fun of political prisoners (but they do mock the opposition at times), and children are off limits. They fact-check everything that goes into Briceño's weekly news segment.
"It's very hard to mess with us and win," said Ravell from his office overlooking El Ávila, an enormous mountain range towering over Caracas. "We really take care that everything we do is bulletproof," added Ravell, who describes the website as a combination of The Onion and John Oliver's weekly TV show.
One of its most popular shows, Isla Presidencial, a cartoon parody of several Latin American presidents stranded on a desert island, has become so big that both Chávez and Maduro have referred to it during TV appearances.
"Did you see the Isla Presidencial yesterday? Very poorly done, very bad. It's not my face, nor my mustache, nor my voice," said Maduro. "And they make me seem very dumb."
Márquez, too, has established rules for himself to avoid the headaches he's faced in the past. He was sent to a courtroom and fined for a newspaper column in which he mentioned one of the daughters of former President Hugo Chávez. Now he is constantly investigated by the tax authorities. Márquez no longer mentions any specific names in his work or shows up at government-owned theaters.
But despite strict editorial processes in place, publications are not immune from government hostility. In April, Diosdado Cabello, the president of Venezuela's congress, filed a lawsuit against three opposition media companies, including La Patilla, which Ravell's father directs, after they republished a report by Spanish newspaper ABC accusing him of being involved in a drug-trafficking scheme.
Several weeks later, in May, Ravell's father and 21 other media directors were prohibited from leaving the country after Cabello accused them of aggravated and continuous defamation.
As the government has tightened its grip on media, those who mock it have not only hardened but flourished. "This is the most creative moment in life. Humorists living in a democracy don't have to be as creative," said Márquez. "It's beautiful to live this way," he added, a hint of irony in his voice.
Plop, the company that owns Chigüire Bipolar, has 25 employees. An earlier version of this story misstated that Chigüire Bipolar has 25 employees.