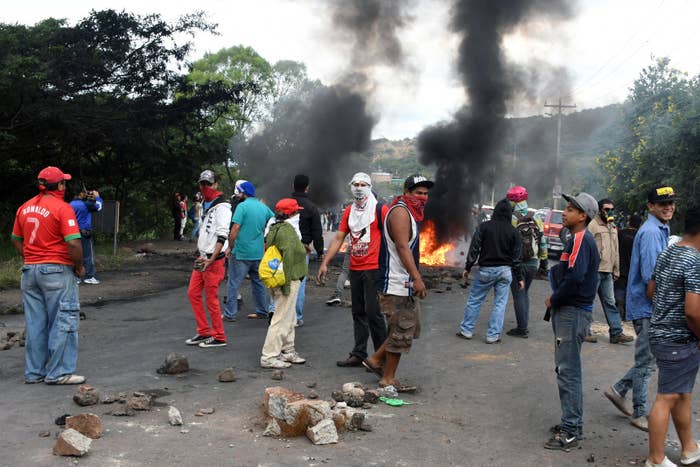 MEXICO CITY — It is going to be a painful year for Latin America.
By the time we hit 2019, Mexico, Brazil, Paraguay, Colombia, and Costa Rica will have elected new presidents — with violence likely ahead of the vote, in many cases. Across the region, armies will increasingly supplant local police forces for domestic crime fighting in what analysts say could lead to human rights violations. And economies in Latin America are expected to take a hit from US President Donald Trump's policies, from both the US's continued retreat from its trade agreements and its tightening immigration policies.
Latin America is "very tense," Geoff Thale, program director at the Washington Office on Latin America, told BuzzFeed News. "Political polarization in the region has intensified."
In the coming months, hundreds of candidates across the region will make a bid for office, from local congresses to city hall to the presidency. Electoral violence has already erupted at all stages of the democratic process — in some countries, after polls have closed, in others, before campaign season has even officially kicked off.
In a preview of what is likely to come, more than a dozen protesters were killed in Honduras in November after a widely contested presidential election.
Despite the Organization of American States pointing out serious irregularities and concluding that it could not rule out recommending new elections, the US, Canada, Mexico, and other countries in Latin America recognized President Juan Orlando Hernández's contentious victory.
"Recent events in Honduras have made clear to people throughout the region that electoral fraud is a real possibility, and that the US and international institutions are either less likely or less able to intervene or respond effectively," said Thale.
In Mexico, where balloting for president and 628 congressional positions won't open for another six months, at least six politicians were killed in recent weeks. Several political rallies in the capital city have ended with physical confrontations between supporters of two competing left-wing parties; during one earlier this month, a group of assailants threw eggs and chairs into the crowd of supporters of a local candidate. A reporter from La Jornada newspaper was injured.
Shortly after, Mexico City's Mayor Miguel Ángel Mancera called for parties to sign a "civility pact." Seven of the 10 parties registered in the city signed the pact — though it's not clear the truce will hold until Election Day.
Venezuela, where more than 120 people were killed during street protests last year, is also scheduled to hold presidential elections. Recent regional elections in the embattled country were clouded in fraud accusations, bolstered by a claim from the company that provided voting machines that the final count was inflated by at least one million votes. The government has banned several leaders of the languishing opposition from participating; they are still likely to call for protests if President Nicolás Maduro wins another term.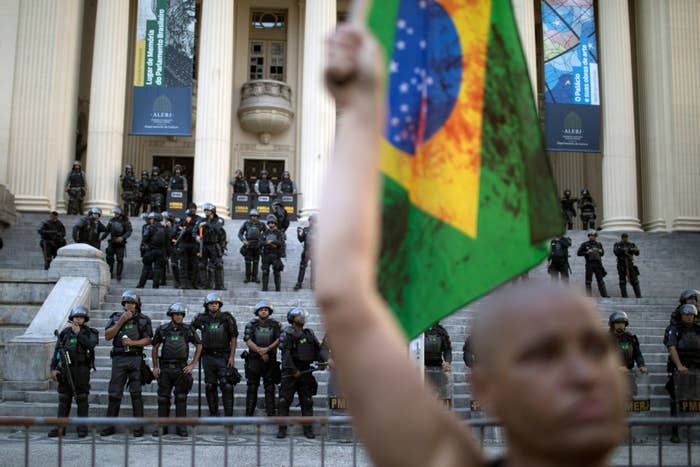 With nine months to go before presidential, state governor, and congressional elections, Brazil remains engulfed in the biggest corruption scandal in its modern history. Struggling to finance their campaigns after a ban on corporate donations, lawmakers in October instead set up a fund using taxpayer money to cover these costs. Irate citizens, calling for President Michel Temer's resignation, have staged several street protests during which demonstrators have vandalized government buildings.
It's not just that the political stakes are high; control over lucrative drug routes zigzagging several countries are also at play. In Mexico, "narcos choose and impose their candidates," said Ulises Corona, a political expert at Mexico's National Autonomous University. "Whoever disagrees with their choice is offed."
In the midst of these heightened tensions, governments have been deploying the military to perform domestic policing duties, a move which, in Latin America, has often led to increased repression and human rights violations.
After demonstrations broke out in Honduras last month following the election, the government declared a nationwide curfew and sent soldiers to quash protests.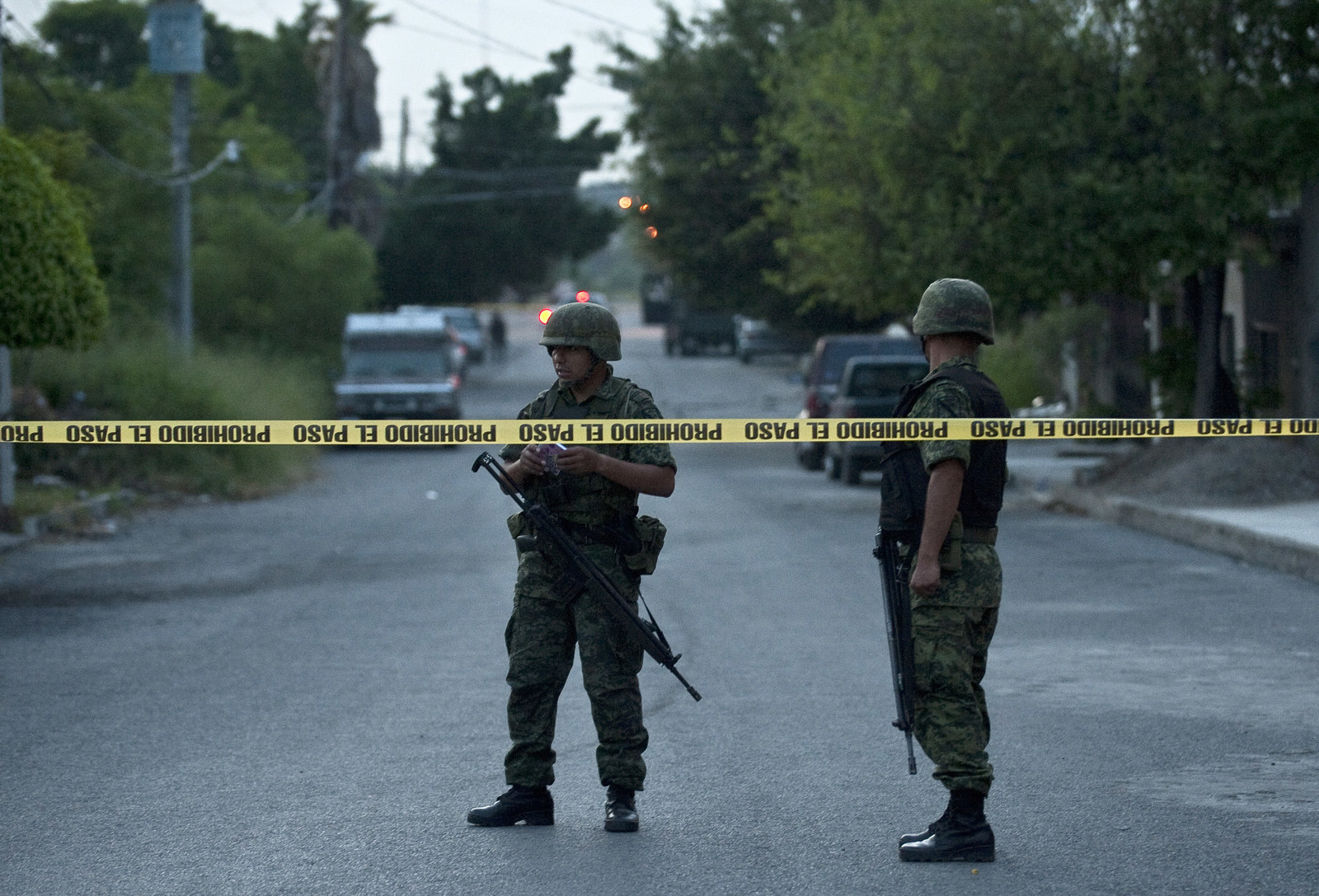 Also in December, Mexican lawmakers pushed through a controversial new security law formalizing the role of the military in the drug war and assigning it new powers. Soldiers have been deployed for domestic law enforcement across the country since former president Felipe Calderón launched his offensive against drug cartels 11 years ago. Some civilians have paid a high price for the army's presence: More than 385 soldiers were investigated for sexual assault, torture, homicide, and forced disappearance between April 2007 and November 2017, following pressure from Mexico's National Human Rights Commission.
"In a strict sense, a militarized system coopts individual rights," said Corona.
Venezuela's government regularly deployed the army to confront protesters last year. Empty tear gas canisters, fired by soldiers, became a normal sight on the streets of Caracas at the height of protests calling for elections and the release of political prisoners.
In September, Brazil's government sent soldiers to quell burgeoning violence in Rio de Janeiro's favelas, where its poorest citizens often crowd together in makeshift homes. It was a tacit acknowledgment that its "pacification" program, a security strategy to rein in crime in several favelas before it hosted the 2016 Olympics, had failed.
The trend toward militarization has traveled across the Caribbean Sea. Earlier this month, Army Major General José Eugenio Matos de la Cruz, deputy minister of defense for Military Affairs of the Dominican Republic, told Dialogo, a digital military magazine published by the US Military's Southern Command, that the country's armed forces "increasingly participate in the fight against drugs."
One issue the region's militaries will not be able to fix? The economy.
The Mexican peso — whose weakened state helped accelerate inflation in the country to its fastest rate in nearly 17 years last year, up to 6.77% — will face extraordinary pressure in the coming months both from looming elections and from uncertainty over the renegotiation of the North American Free Trade Agreement (NAFTA), one of Trump's campaign promises.
The country's economy could also take a hit from mass deportations of Mexicans, promised by Trump's administration. Mexicans in the United States sent a record $26.1 billion home in the form of remittances between January and November 2017, up from $24.1 billion during the same period the previous year, which had set a new record.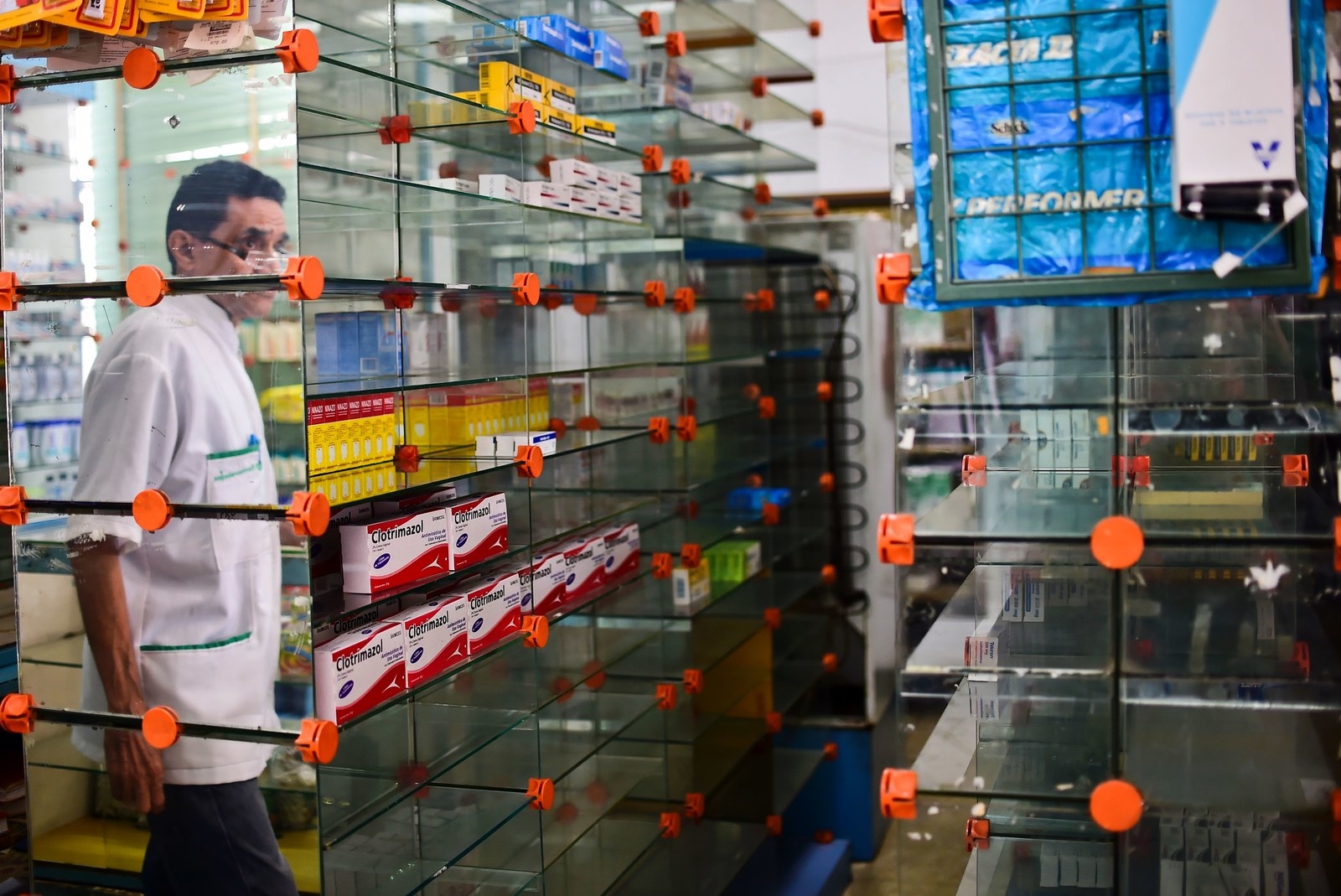 Venezuela shows no signs of pulling out of its is economic spiral, with all indications that its decline is speeding up. Inflation is expected to surpass 2,300% this year, according to the International Monetary Fund. The government, unable to provide basic medicines to hospitals, has offered pharmaceutical companies diamonds, gold, and coltan in exchange for medicines, the Wall Street Journal revealed earlier this month. Venezuelan officials, including Maduro last year, continue to be slapped with additional sanctions from Trump regularly.
In Brazil, financial experts have warned that official corruption scandals could affect the country's slow recovery from years of low growth. "While recent data suggest that the recovery could be somewhat stronger than expected, the fiscal situation and political noise prevent further optimism about growth," stated an October report from Banco Bilbao Vizcaya Argentaria.
As if to prove the region's economic fears accurate, the US government announced on Monday that it was ending protection for nearly 200,000 Salvadorans under a humanitarian program known as Temporary Protected Status, or TPS. The status had allowed the group to live and work in the US legally since 2001, when a pair of earthquakes devastated the country.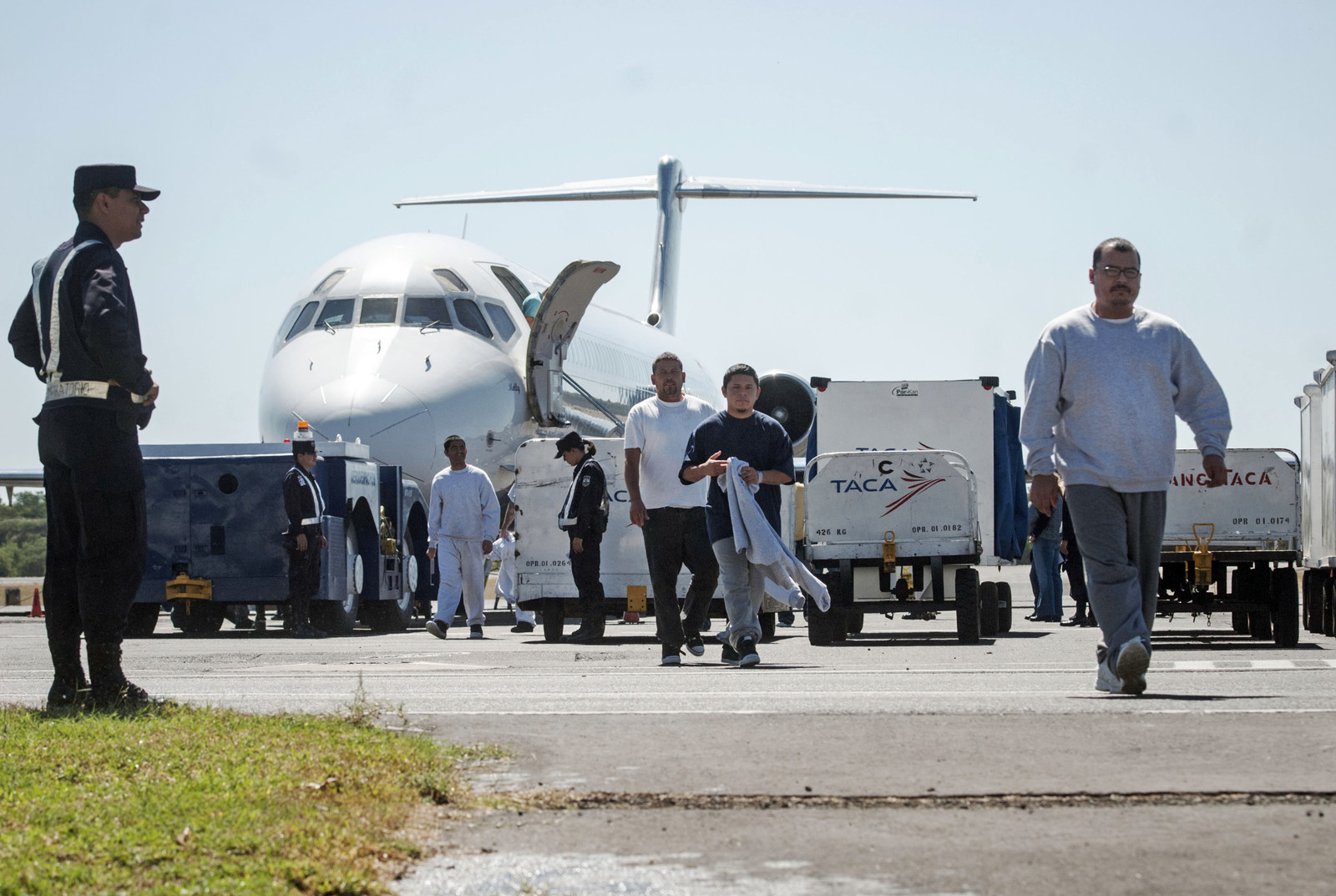 Experts say many of these Salvadorans are likely to stay in the US illegally, moving from decent paying jobs to less stable ones. "They're going to be working under the table," said Thale. "It will result in diminished capacity to send remittances."
This would have significant consequences for the Central American country, where remittances made up 17% of its economy last year.
Some experts fear that Trump might next turn his attention to the Central America–Dominican Republic Free Trade Agreement, or CAFTA-DR, an agreement that removed regional barriers to trade, eliminating another source of support for the country's economies.
And despite the distress it would cause the region, doing so would play well at home at a time when the president needs the support. "He can point and say, I did NAFTA and now I'm doing CAFTA," said Thale.
"That scores him political points."