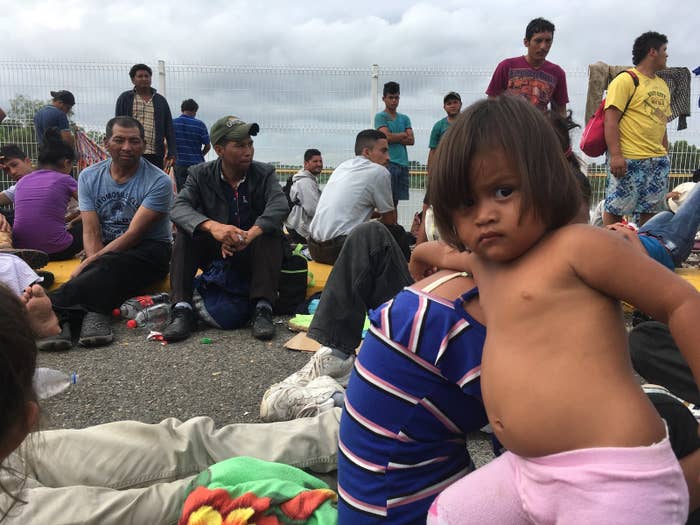 DOCTOR RODOLFO ROBLES INTERNATIONAL BRIDGE, Mexico — It was a strong sales pitch.
The police weren't picking anyone up. People were handing out food at a local park. There were showers available at the shelter.
Josué Herrera stood over a group of migrants sitting on the bridge that separates Mexico and Guatemala, the site of clashes with Mexican police on Friday, trying to persuade them to follow him to the river. He was offering to take them across on a raft, bypassing dozens of police officers and immigration agents.
"Two or three of you can come with me and check it out, see that nothing bad will happen," Herrera, a Honduran who claimed that he had traveled up to Guatemala with the caravan, told them. He said he had already helped more than a dozen women and children cross.
But the group was not buying. What if someone drowned? they asked. Or if authorities detained them further down the road and sent them back to Honduras?
"No, we like things above board," said one of the men, and ushered Herrera away.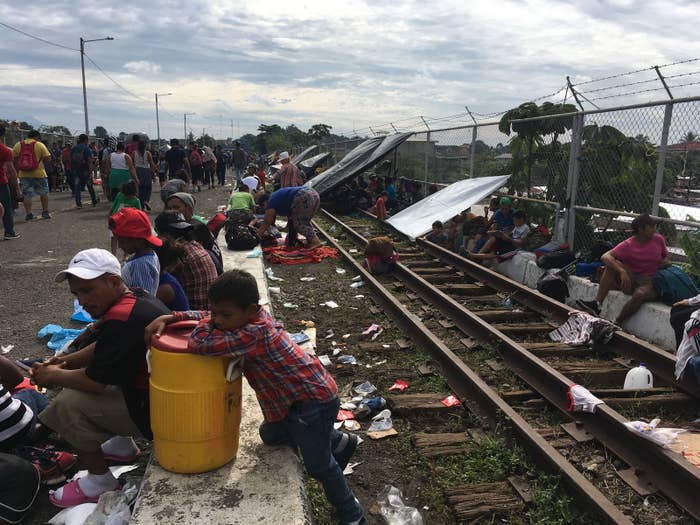 More than 1,000 migrants waited Saturday on the bridge, uncertain whether Mexico would reopen the white iron gate it had reinforced and chained shut a day earlier to stop a caravan of more than 3,000 people who had been walking through Central America for a week, many headed for the United States.
More than 20 people had been injured on Friday when Mexican police lobbed tear gas at them after they crossed the bridge and rushed the gate. Children had to be treated for dehydration by the Guatemalan Red Cross.
But on Saturday, the crowd was calm as they waited to be allowed in — the latest caravan to fuel President Donald Trump's anti-immigration anger, allowing him to rile up his supporters only days before US midterm elections. It also has let Trump adopt a tough posture toward the governments of tiny Honduras, El Salvador, and Guatemala, threatening them with a cutoff of US aid if they didn't stop the caravan.
In recent days, the pressure turned to Mexico, where Secretary of State Mike Pompeo traveled on Friday to discuss immigration with President Enrique Peña Nieto and Foreign Secretary Luis Videgaray.
Most of the people who've joined the massive trek north are fleeing sky-high levels of violence and economies that are in shambles. Caravans have been organizing annually for the past decade, but this one is unprecedented in size — just months after a caravan of more than 1,000 people drew Trump's ire in the spring.
By Saturday morning, the migrants still on the bridge had arranged themselves into blocks and formed three human chains to ensure people remained evenly spread out and didn't cluster around the gate, increasing the risk of another confrontation. Beneath them, rafts made of huge inner tubes ferried handfuls of people across the brown Río Suchiate, the half-mile-wide river that separates Guatemala and Mexico.
Luis Manuel López, Mexico's ambassador to Guatemala, approached the gate from the Mexican side shortly after 9 a.m. He told people that Mexican authorities would start handing out numbers so that they could take turns with an immigration agent. Immediately, caravan leaders started organizing the crowd into several lines, with women and children at the head of them.
The National Institute of Immigration said that more than 100 children had been processed since the caravan reached the border but did not specify how many people in total had been let in.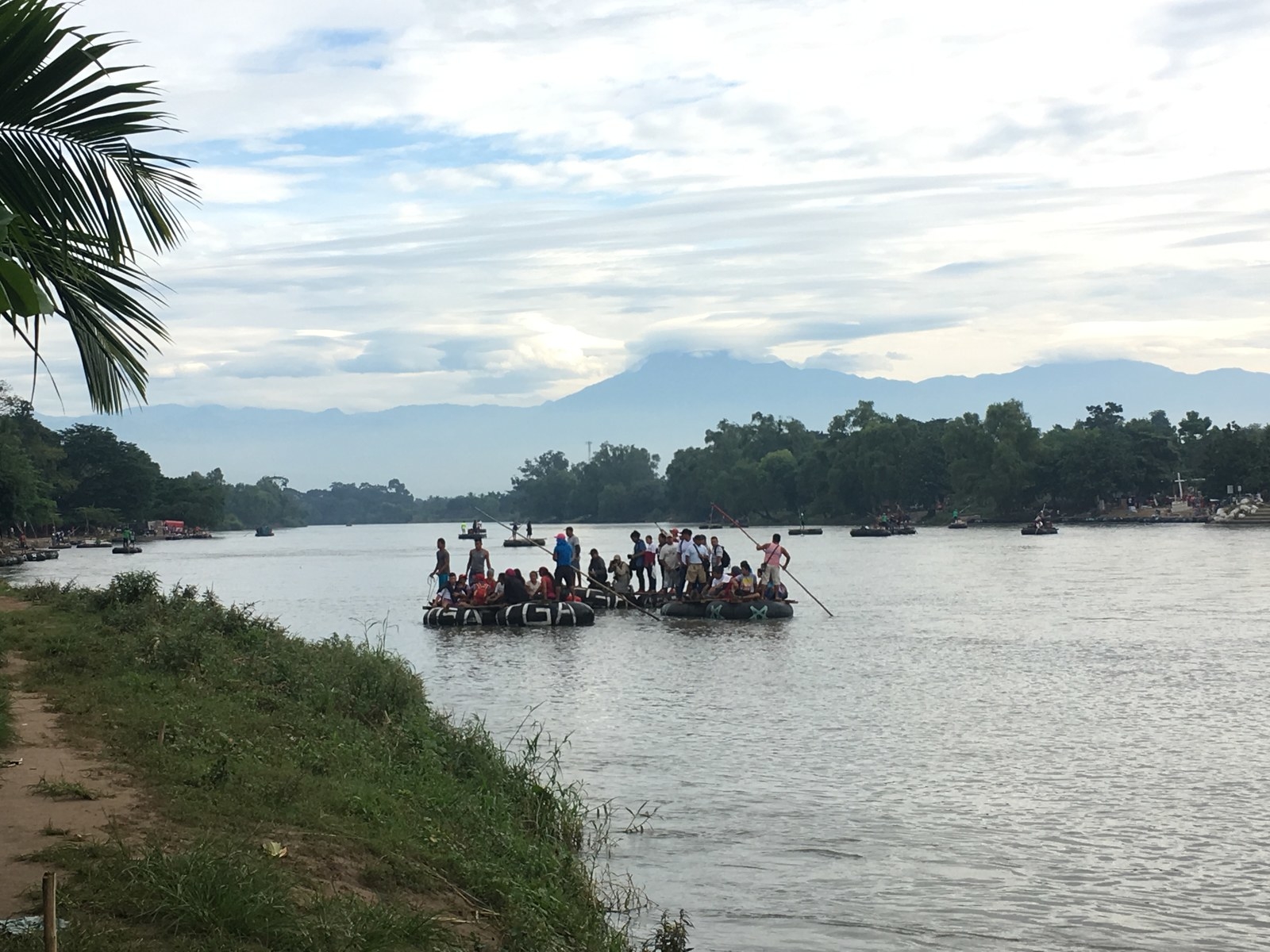 The river beckoned beneath. It was easier and more immediate than waiting in the 83-degree heat with growing piles of trash and an intermittent trickle of food and water from Guatemalan volunteers. A handful of Mexican police officers stood idly on the banks of the river, watching the rafts cross back and forth.
Still, Herrera couldn't find anyone to smuggle.
"If we go through the river, we will become delinquents," said Francis Cárcama, a 27-year-old traveling with her two toddlers. "We want jobs. We want what is best for our children."
Ronald Barajas, a construction worker, sat nearby. He had spent the last 12 years in the US but was deported two months ago, after he was caught entering his ex-wife's house to see his children. Barajas, 33, said entering Mexico illegally was not an option for him, because it was an "immature" attitude that would only breed trouble down the line.
"I want to enter Mexico through the front door, not the window or the roof."