Here's A Short Film About A Mexican Mother Buying A Trump Piñata
The writer and director of the 5-minute movie depicting a quest to make her son's birthday perfect told BuzzFeed News it was all about showing the Mexico she fell in love with.
MEXICO CITY, Mexico — All the boy wanted for his birthday was a papier-mâché Donald Trump that he could call his own. For roughly a minute, before tearing it to shreds.
In Sarah Clift's short film, titled The Good Mother, a couple is confronted with their child's request for a Trump piñata as the Republican presidential candidate's anti-immigration message begins spreading. "No, that man won't enter my house," the mother says.
But, wanting to please her son, she eventually comes around. The mother hops on a motorcycle and drives across mountainous landscapes to a candle-filled cave. There, she meets a long-haired shaman who produces a Trump piñata, cleanses it of spirits, and hands it to the frightened-looking woman.
The mother drives back, the life-size piñata strapped to her waist, its blond hair blowing in the wind, face frozen over, to meet its fate.
The film has nearly 40,000 views on YouTube and Vimeo and, with the US election five days away, is beginning to get traction on other social media platforms.
After several woman accused the business mogul of sexual harassment, polls placed Democratic candidate Hillary Clinton well ahead of Trump. But since the FBI director's letter last week informing Congress that the bureau was looking into a new set of emails from an account that used Clinton's private server, the margin between the two has narrowed.
When Clift began looking for inspiration for her first film project last year, Trump "was saying some radical things I didn't agree with. It wasn't the Mexico I had fallen in love with. And it sort of evolved from there," she told BuzzFeed News in a phone interview from Berlin. Clift, who recently quit advertising after nearly two decades, wanted the film to show the other, feminine, family-oriented face of Mexico just as Trump was ossifying its image as a violent, drug-ridden place.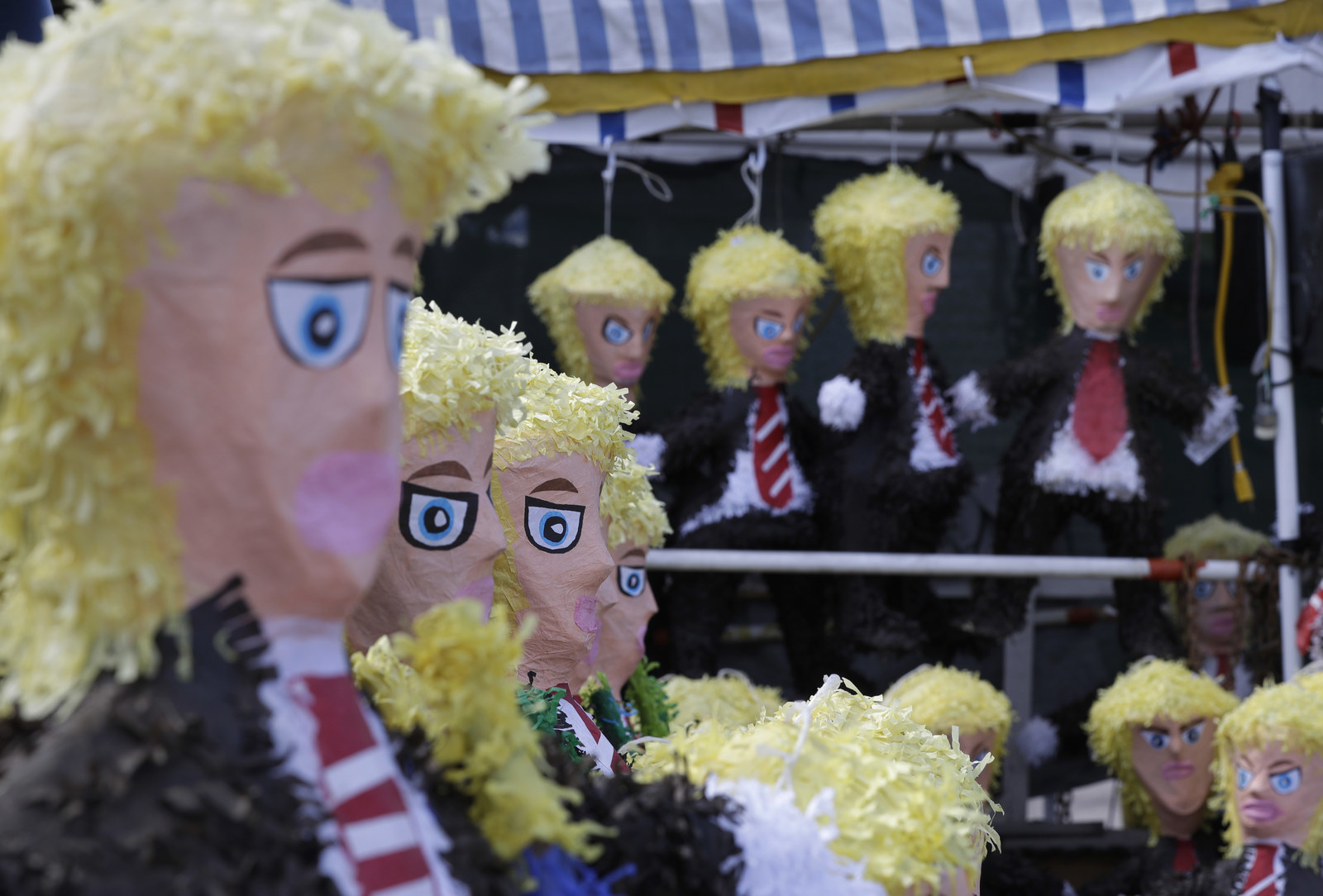 Trump has called Mexicans "rapists" and criminals, and has vowed to build a wall along the US southern border. He has also promised to deport about 12 million undocumented immigrants in the US if he is elected. A visit to the country ended with a Twitter feud between Trump and Mexican President Enrique Peña Nieto over just who would pay for Trump's proposed wall.

Clift says she is not a very political person. "I think that what I do have is a set of beliefs about treating people as human beings and calling out things that aren't right," she said.
In the months since Trump launched his political career, spoofs of him have proliferated on both sides of the border. But for Clift, it was important to make sure her film, which is both comical and heartwarming, got widely shared and transcended the electoral period. That meant avoiding lawsuits, so she hired an impersonator to imitate some of Trump's statements that are voiced-over in the film.
The film was low budget and depended heavily on favors and gifts from friends, Clift said. People from across the world signed on — a musician in Sydney, editors in London and actors in Mexico. During casting, Clift had actors talk to a Trump piñata as if it were real to gauge their passion and sensitivity.
The Good Mother has won several international awards but, because Clift decided to release the film online, it is no longer eligible for a number of festivals.

On election night, Clift is organizing a party with the film's production party in London. There will be a Trump piñata.