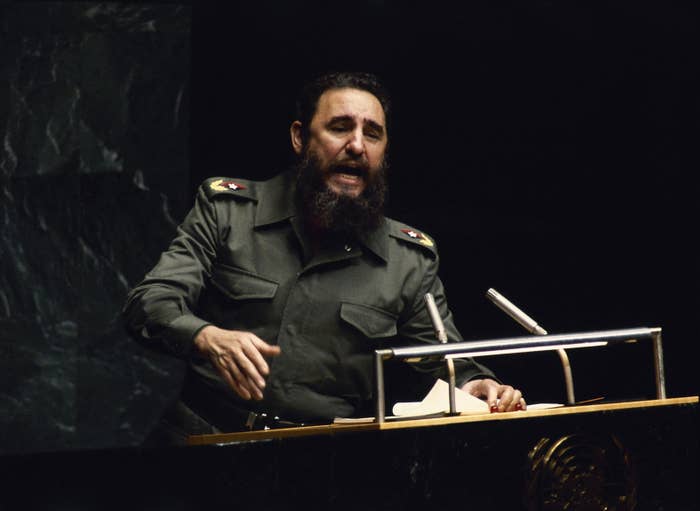 Fidel Castro, who led the Cuban revolution and defied the United States for nearly half a century, died Friday at the age of 90.
His death was announced on state television late Friday night by his younger brother and presidential successor Raúl Castro. A cause of death was not given, but Castro had been in poor health for more than a decade.
World leaders, sensitive to feelings in their own countries on the controversial figure, have reacted to Castro's death in either measured and glowing statements. State Council declared nine days of mourning, till December 4th. Flags will be flown at half mast and radio and television "will keep an informative, patriotic and historic transmission."
Castro stepped down from power permanently in 2008 after nearly five decades as prime minister and president of the island, and had made few public appearances in recent months. Sightings were increasingly bookended by rumors of his death, which often set social media abuzz for hours.
One of his last appearances was in April, meeting a group of Venezuelan visitors to Cuba, shortly before his brother, Raúl, sat down with US President Obama to discuss the thawing of relations between the two countries, the first meeting of its kind since 1956.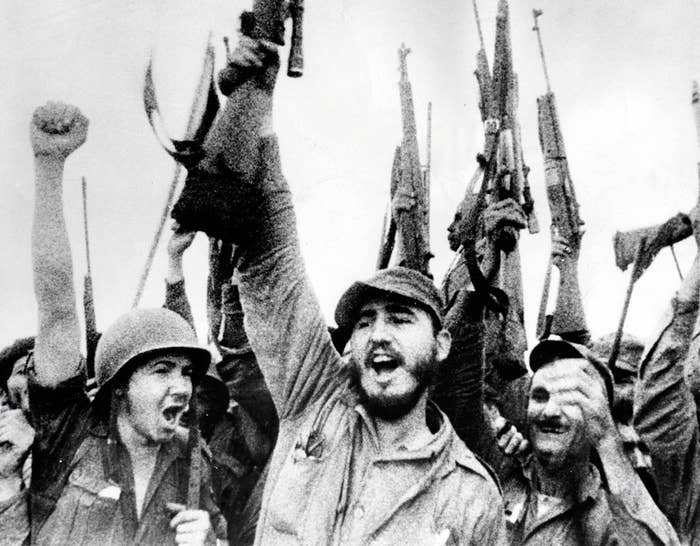 In 1955, after a failed assault on the Moncada military barracks in the city of Santiago and a brief prison stint, Castro fled to Mexico City, where he assembled a group of 82 fighters, including the revolutionary icon Ernesto "Che" Guevara. After months of planning, the unit boarded the Granma boat in November the following year in the port city of Tuxpan and soon disembarked on Las Coloradas beach, in southeast Cuba.
The group trekked into the Sierra Maestra mountain range, from where they fought then-President Fulgencio Batista's troops. After years of fighting, Castro's forces seized control of Havana, declaring a socialist government.
"We will renounce wealth to sacrifice ourselves for the country, to sacrifice ourselves for the homeland, to save the revolution that has many enemies — not many inside, but the ones it does have are powerful; many outside, and powerful, — that has many obstacles, because sometimes we ourselves, with our impatience, with our lightness, with our prejudices, are an obstacle to the revolution," said Castro when he took office in 1959.
Despite frequent target of US attempts to remove him from power in the early years of his reign — including the disastrous Bay of Pigs invasion in 1961, which lead to his declaring Cuba's alignment with the Soviet Union, and multiple assassination attempts — Castro managed to maintain a fierce grip on power throughout his rule.
The economic embargo the US placed against Cuba in 1960 and expanded in the years after also didn't manage to shake the former guerilla from his perch.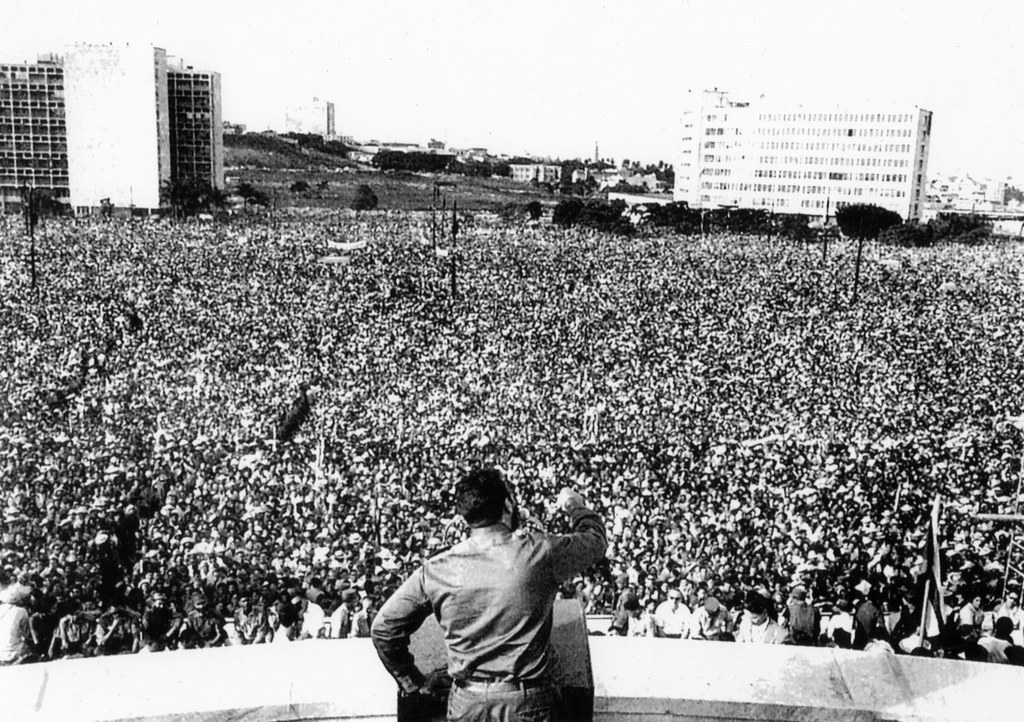 As the Cold War continued, Castro leveraged his position as the head of the western hemisphere's sole communist power, drawing on the Soviet Union's nuclear arsenal to cement the aura of untouchability he garnered. His decision to allow Soviet missiles to be deployed in 1962 nearly set off a nuclear conflict between the two superpowers.
In the end, the situation was resolved with a US pledge to never invade Cuba without direct provocation, the removal of the Soviet missiles, and a secret US pledge to remove missiles of its own from Turkey.
Havana under Castro also supported revolutionary groups both in Latin America and around the world, going so far as to send Cuban armed forces to Angola in 1975. This assistance to leftist groups earned Cuba a space on the US State Sponsors of Terrorism list in 1982 — a position that was only recently reversed.
Despite his pledges of equality and raising up the common Cuban, Castro did little to fulfill them during his life. Numerous human rights groups deplored Cuba's record on rights, citing the political repression, lack of a free press, and the frequent jailing of dissidents.
Economic factors lagged during Fidel Castro's rule as well, with few opportunities for Cubans to raise themselves out of poverty.
Castro was both an icon and a liability for Latin American leaders. An example to leftist presidents like Venezuela's Hugo Chávez, Bolivia's Evo Morales, and Argentina's Cristina Kirchner, Castro was also a source of political stress to others. In 2002, former Mexican President Vicente Fox found himself in a bind when Castro accepted an invitation to participate in a summit.
"Eat and go home," Fox told Castro during a phone call that was later made public.
When a gravely ill Castro handed over power to his brother, Raúl, the Cuban government called it a temporary measure. The move was made permanent two years later, leaving long periods where the former leader was out of the public eye, prompting rumors of ill health or his death. Photographs of Castro looking in good health were often soon circulated by the government to quell those rumors.