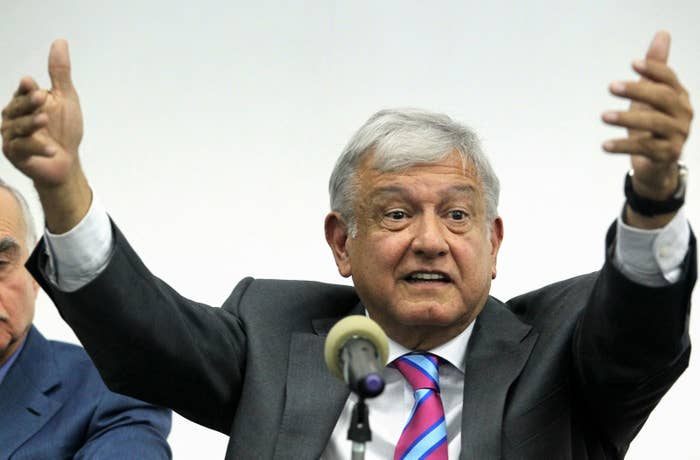 MEXICO CITY — Five months after winning in a landslide victory that set off a wave of euphoria in the country and engaging in a flurry of activity on par with that of a sitting head of state, Andrés Manuel López Obrador will finally be sworn into office Saturday as the 63rd president of Mexico.
López Obrador, a headstrong leftist who traveled the length of the country painting himself as a father figure for Mexico with his message in favor of the disenfranchised during two previous failed presidential runs, wasted no time attempting to set Mexico on track with his vision even before taking the reins.
"This is the busiest transition we've ever had," said Hernán Gómez Bruera, a political analyst. "It's totally unique and that has pros and cons."
If recent months are any indication of how he will govern, López Obrador can be expected to backpedal on key campaign promises made to his base — including vows to crack down on corruption and pull the military off the streets — in order to focus on other parts of an ambitious domestic agenda that the incoming president has described as a "transformation" on par with the Mexican Revolution and independence from Spain.
On Monday, a poll by El Universal newspaper revealed that López Obrador's approval had fallen by 9 points, from 65% to 56%, during the previous three months. Another survey by El Financiero, also published Monday, set his approval rating at 66%, compared to outgoing president Enrique Peña Nieto's 26% approval.
"There is a certain level of disenchantment," said Carlos Luis Sánchez y Sánchez, an expert in public opinion at Mexico's National Autonomous University. "He has spent the honeymoon that most presidents get during the first hundred days in office even before starting his mandate."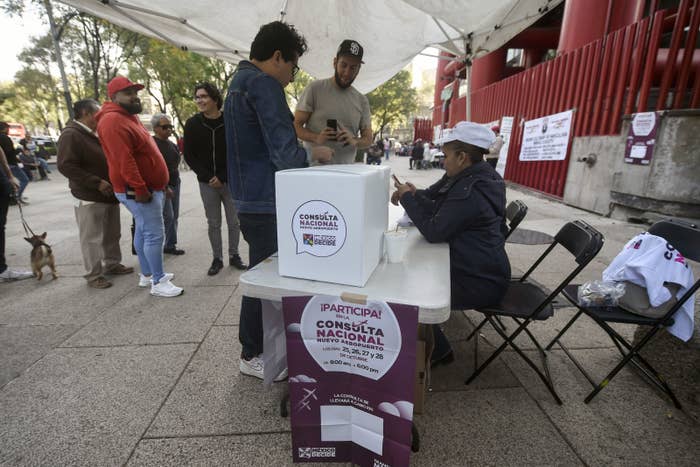 That mandate will be unprecedented: The party that López Obrador founded, Morena, will hold a majority over both houses of Congress, as well as the majority of state-level legislatures. Some critics view this as a blank check for López Obrador to make controversial — and potentially divisive — decisions when confronting the challenges his administration will face, including a growing murder epidemic, widespread poverty, a shaky currency and fear among foreign investors, and a deepening immigration crisis that could set him on a collision course with Trump.
Despite this, López Obrador has said he wants the people's will to govern his decision-making. To make that happen, he has announced he will be holding "public consultations" throughout his six-year term. But based on the two referendums his team has carried out in recent months, the practice could erode his administration's legitimacy.
On Nov. 12, López Obrador traveled to Mérida, in Yucatán state, to meet with the governors of the states through which one of his signature projects, a 900-mile railway line connecting tourist destinations in southern Mexico, would pass. That day, the group announced that construction for the project would begin in December, despite concerns from academics and environmentalists. The plebiscite for the train was still almost two weeks away, making the vote something of a moot point.
His first referendum, on whether to continue building the new Mexico City airport, was plagued with procedural errors and tiny participation (barely 1% of the electorate took part in the exercise, and people reported voting numerous times in different polling stations). Still, the president-elect slashed the project, deepening investors' previous fears about López Obrador's interactions with businesses and causing the peso to tumble.
While he has sought to bring his signature projects to life at all costs, López Obrador has at the same time reversed his position on several campaign promises. Despite vowing to end graft as a pillar of his campaign, he announced this month that rather than prosecute politicians who committed acts of corruption before Dec. 1, he will issue a pardon for them. (He gave no details on what that would look like.)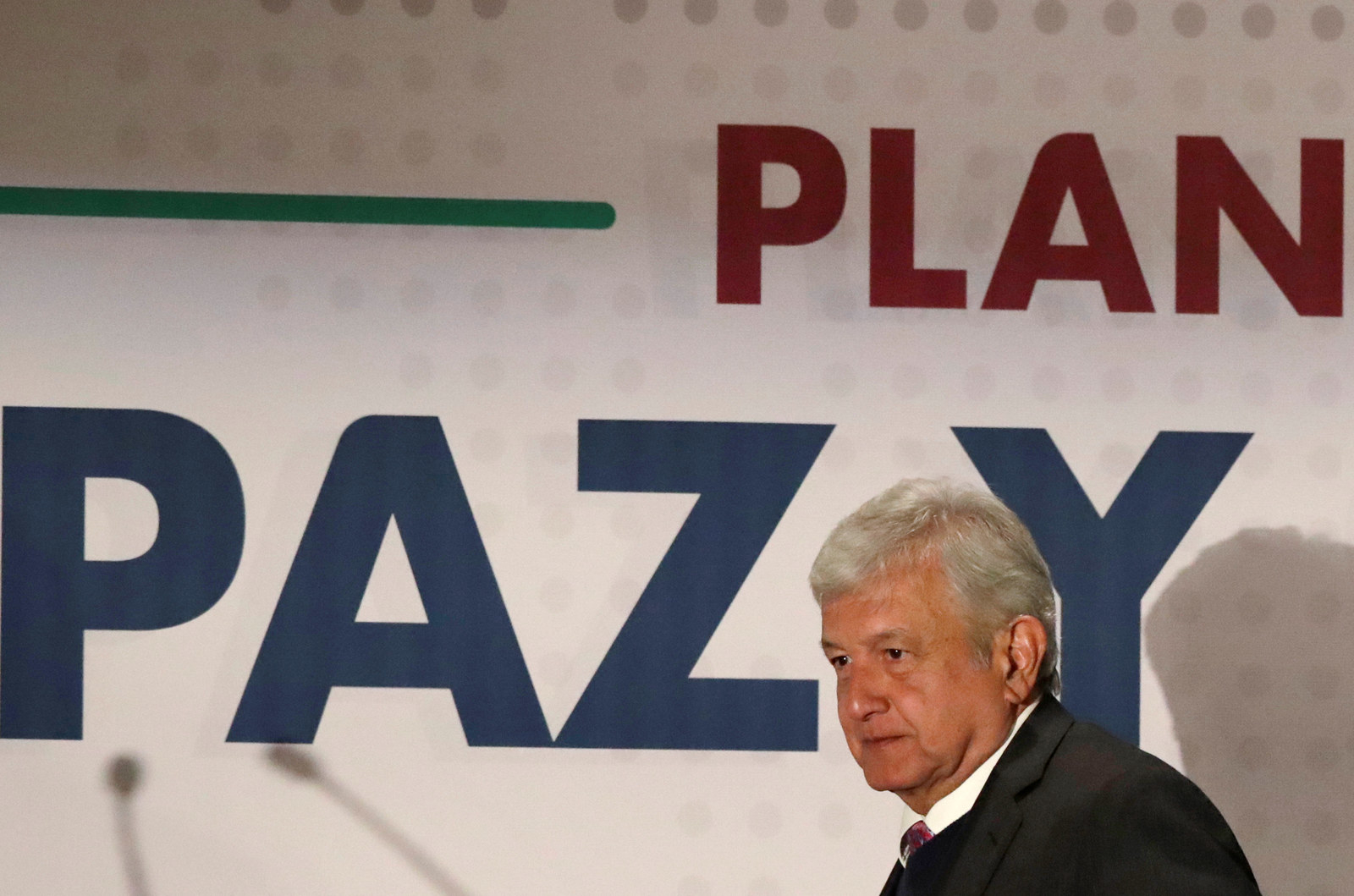 And while he ran on the catchy motto of "hugs, not bullets" and vowed to remove Mexico's military from the streets, López Obrador said this month that he will propose amending the constitution to allow for the creation of a national guard, a force of 50,000 military and federal police under the command of the army, tasked with pacifying the country. Experts say the national guard marks a continuation, and perhaps a deepening, of his predecessors' failed military strategy against drug cartels.
Perhaps, security analyst Alejandro Hope told BuzzFeed News, López Obrador is already feeling the pressure and looking for the quickest way out. "It unsettles him to know that the number of homicide victims will start piling up on December 1st," said Hope.
López Obrador, who proved himself intractable during his time as mayor of Mexico City and after his first failed presidential run, began to show an incipient flexibility during his last campaign, embracing a more inclusive discourse. Signs that the trait could become a permanent part of his personality emerged during the transition too.
For months, López Obrador said he would forgo security because "the people would protect" him. After a lengthy campaign by his wife, Beatriz Gutiérrez, to convince him to accept a security detail, López Obrador at last gave in.
This recent conciliatory streak could come in handy when dealing with one of his biggest challenges: Trump.
While he once referred to Trump as "arrogant" and a "show off," López Obrador has managed to forge a cordial, even friendly relationship with his US counterpart. In a July letter to Trump, López Obrador said they should seek a "common path" and urged him to conclude the renegotiation of the North American Free Trade Agreement. The US, Mexico, and Canada signed off on the new deal Friday — but it still needs to get approval from the US Congress.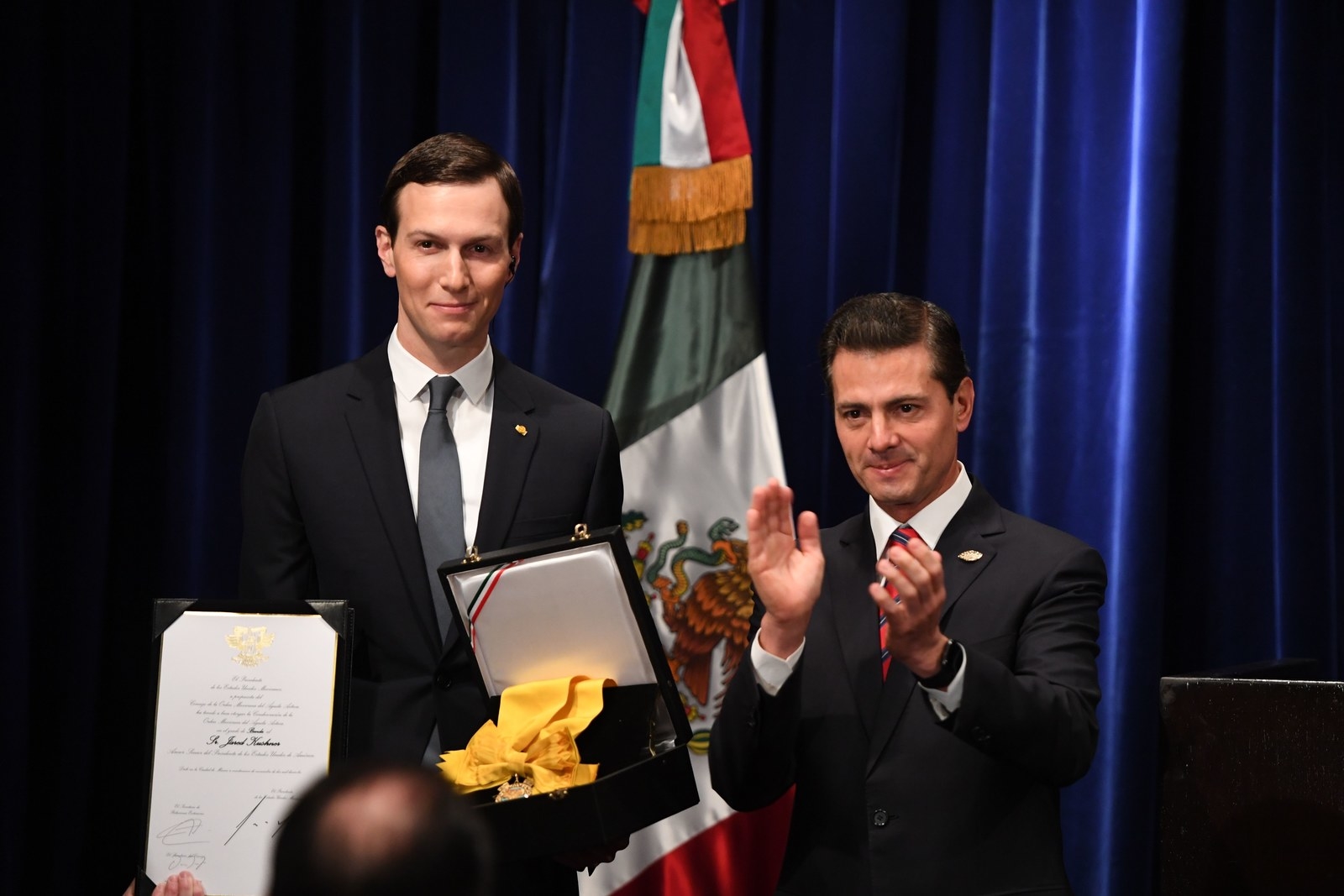 (López Obrador will have to work hard to surpass Peña Nieto's attempts to accommodate the Trump administration — in one of his last acts in office, the latter provided Mexico's highest civilian award to Jared Kushner, Trump's son-in-law and adviser, for his role in renegotiating NAFTA. It was not received well in Mexico.)
Throughout the transition period, López Obrador's team has already been forging ties with Trump's team. After the migrant caravan arrived in Tijuana in early November, BuzzFeed News reported that the Trump administration was holding talks with the Mexican government on a proposal that would force people to wait in Mexico for their immigration cases to be processed. Secretary of State Mike Pompeo has already met with incoming foreign minister Marcelo Ebrard twice — once on Oct. 19 and then again the following month.
Trump has asked Mexico to stop the caravans; López Obrador has promised to offer jobs and visas to Central Americans who flee rampant poverty and widespread insecurity in their countries.
"He won't fight with Trump unless it's absolutely necessary," said Bruera. "If the tone changes, it will be Trump's fault, not López Obrador's."