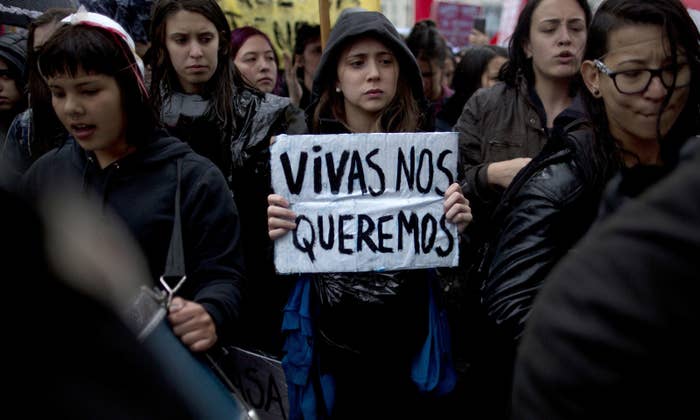 MEXICO CITY, Mexico — A multitude of women dressed in black and carrying umbrellas and signs reading #VivasLasQueremos, or "We want them alive," gathered in Buenos Aires to protest against violence against women in Argentina, following the brutal murder of an Argentine teen.
The march came on the heels of a general strike that the country's women launched earlier in the day. Thousands of women walked down the city's streets until they poured into the Plaza de Mayo square, denouncing the wave of gender violence that has been increasing in recent years through the country and across the region. Thousands more took to the streets in major cities across Argentina, while smaller protests took place in Guatemala, Mexico, and Chile, among others.
The collective, organized cry for help from women in Argentina — the second mass protest of its kind there in 18 months — underscores the frustration at the growing rate of femicides, the murder of women because of their gender, and the persistent culture of machismo in Latin America.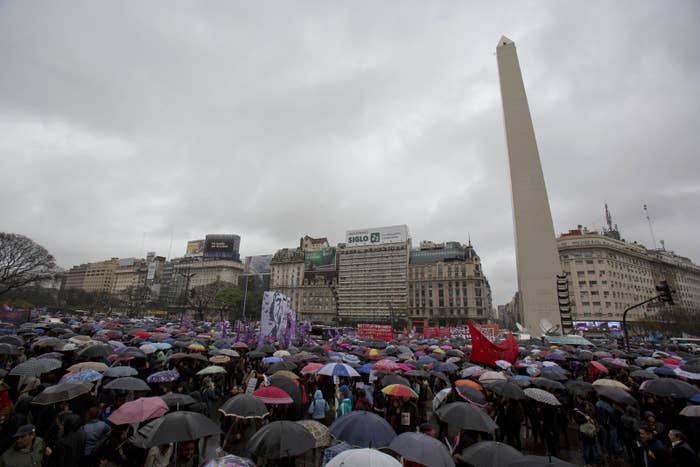 It was the recent, gruesome killing of Lucia Perez that catalyzed Wednesday's march. The 16-year-old from the city of Mar del Plata was raped and tortured by multiple men last week.
According to Maria Isabel Sanchez, the prosecutor in charge of the case, Perez was given an excessive amount of drugs, raped and then penetrated anally with a blunt object. She died of a heart attack caused by "excessive pain." Attempting to make her death look like an overdose, her aggressors bathed and clothed Perez and dumped her body at a local hospital.
"When I told [her parents] yesterday about the way she died, obviously their world came to an end," said Sanchez.
While Perez was being brutalized, a massive anti-gender violence and pro-abortion march was underway 440 miles northwest, in the city of Rosario. As the crowd of women made its way to the Cathedral, painting graffiti on some buildings, police officers began firing rubber bullets at them.
Many of the women had been attending the grassroots-run 31st National Meeting of Women. There, they expressed their concern over sexual abuse at work, the growing poverty and unemployment rates, and homicides of women by state authorities.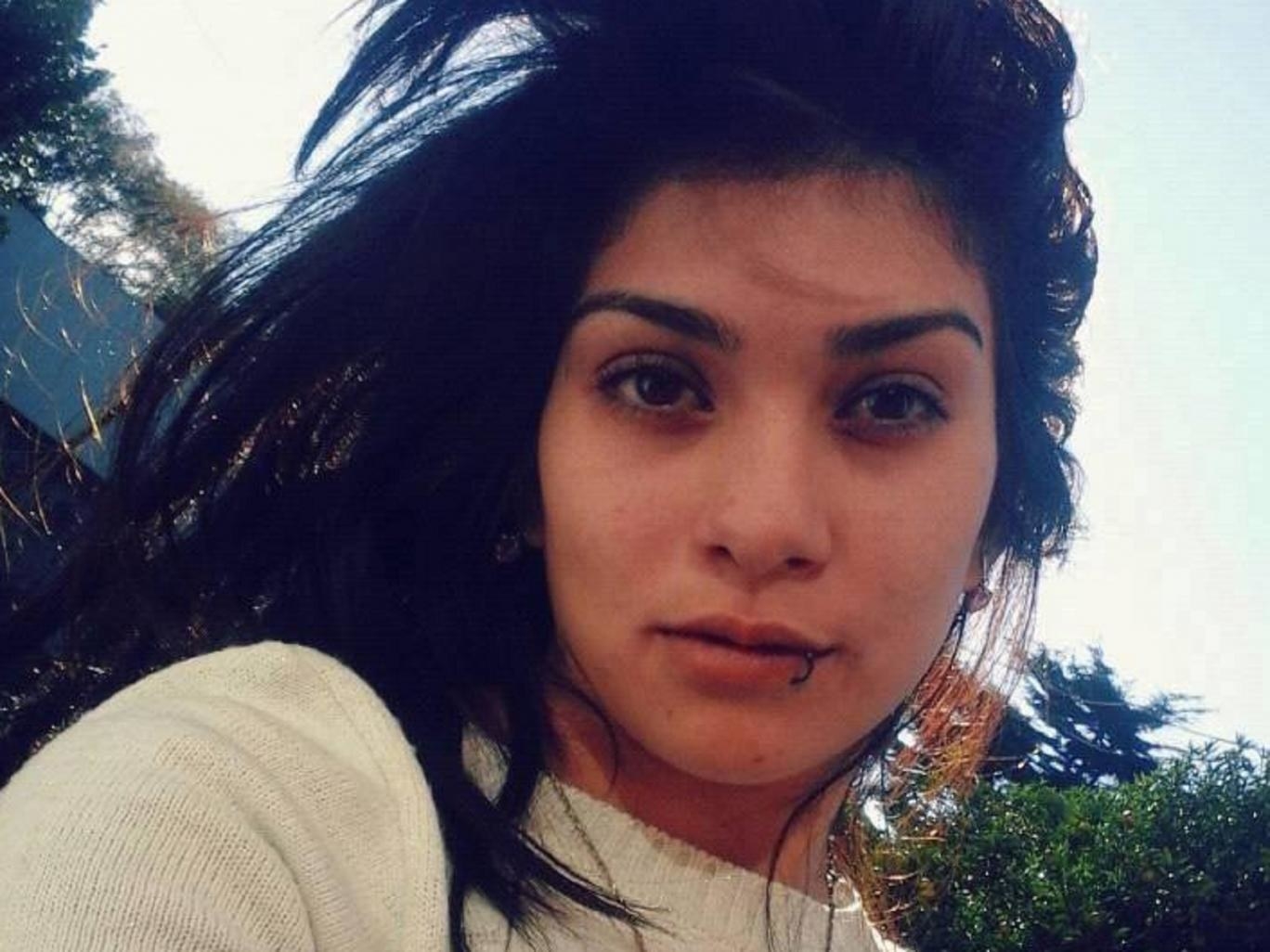 The problems voiced there echo throughout Latin America, in particular the murders of women and the impunity that often accompanies them.
"Femicide and other forms of violence against women in the region continue growing and the application of justice continues being limited with a rate of 98 percent immunity" for offenders, said Luisa Caravalho, director of the United Nations Women Agency in the Americas and the Caribbean, in June.
Wednesday's march was convened by the #NiUnaMenos collective, or Not one less, a group of activists, journalists and artists formed last year in response to the growing number of femicides. According to their website, a woman is killed because of her gender every 30 hours in Argentina.
Women clapped to the beat of the thundering drums as they walked down the city's wide avenues, at times breaking out in song.
Photographs and messages of support flooded Twitter all day, using the hashtag #MiercolesNegro, or Black Wednesday.
At least 235 women were killed in Argentina last year because of their gender, according to the Argentinian government, a slight increase from 2014. According to some women's rights groups, there have been 226 femicides so far this year.
Three suspects have been arrested in connection to Perez's rape and murder.
Perez's brother, Matias, published an open letter on his Facebook page earlier this week, but said that he would not include any photographs of himself or his family because they had been threatened. He described his sister as a dog lover who didn't leave the house much.

"We must be conscientious, yes, because this time it was Lucia's turn to suffer this bestial gender violence," he wrote, "but next time it could be you, or the person you love the most in the world."