A Convict Turned Pastor Watches The Pope's Visit To Mexico
Pedro Martín Núñez grew up behind bars. As the pope travels through Mexico, he reflects on what he's been through.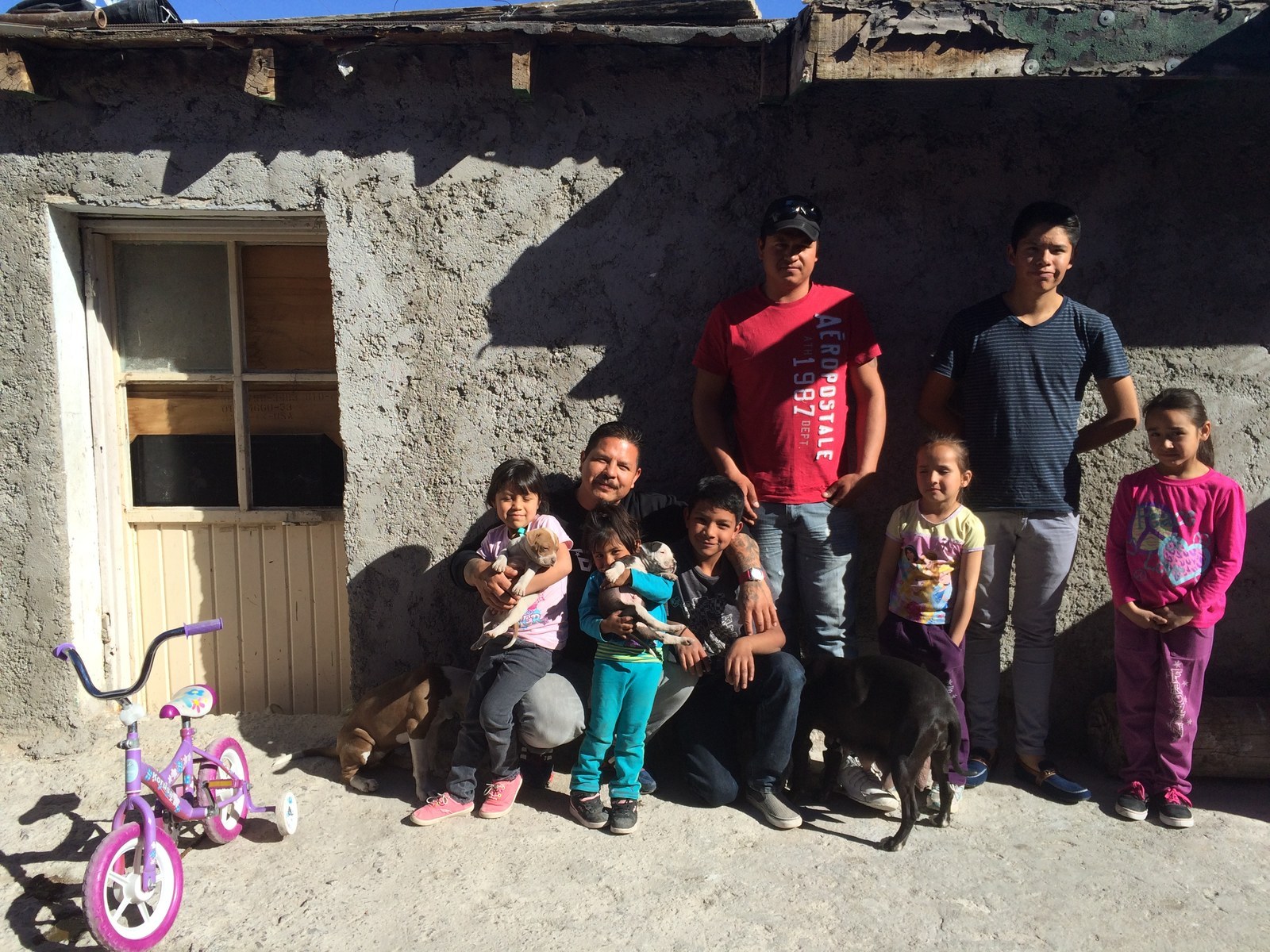 CIUDAD JUÁREZ, Mexico — For Pedro Martín Núñez, prison was home. He grew up in its shadows, next to his mother, and whenever he was freed, Núñez did all it took to go back: steal, stab, and murder. He joined a gang, hit rock bottom, and sliced his own throat.
"I just wanted to put an end to that nightmare," Núñez said from his two-story home in southeast Ciudad Juárez. A tattoo depicting an X-ray of his profile darkens his torso — he got it done so he can be identified if he ends up like the last man he killed, with so many broken bones his body is little more than a torn-up cloth doll.
Against the odds, Núñez, 40, got clean and walked out of prison in 2002 for the last time. A Protestant pastor now, he spends his days giving sermons and caring for the 23 children of gang members and drug addicts he has taken in. Despite having found God, he says, it is futile to try to move past his convict label.
Núñez is, like many of the indigenous and poor in Mexico, whom Pope Francis has addressed during his weeklong trip, both condemned and invisible.
For an hour on Wednesday, during the last leg of his weeklong inaugural trip to Mexico, Pope Francis will force the country's eyes on this population when he meets with about 800 inmates at the prison where Núñez grew up.
Being a convict in Ciudad Juarez, which had the highest homicide rate in the world from 2008 through 2010, carries overwhelming stigma, even in a country almost entirely besieged by ruthless drug cartels that rarely discriminate between foes and bystanders. Those in jail are believed to be guilty until proven innocent, and overpopulated prisons are known to operate as terrifying, independent states, with weapons, sex workers, drugs, and luxury items like saunas and aquariums flowing freely through the porous outer walls.
Francis's visit to the prison comes less than a week after 49 inmates were killed during a riot at a prison in Monterrey, a city 150 miles southwest of McAllen, Texas. It was the latest in a string of violent incidents in prisons across the country that often leave double-digit death tolls.
The pope's meeting with inmates follows a week in which he addressed those who live on the fringes of society — the impoverished and indigenous, in particular — while berating members of the church who have become corrupt and self-serving.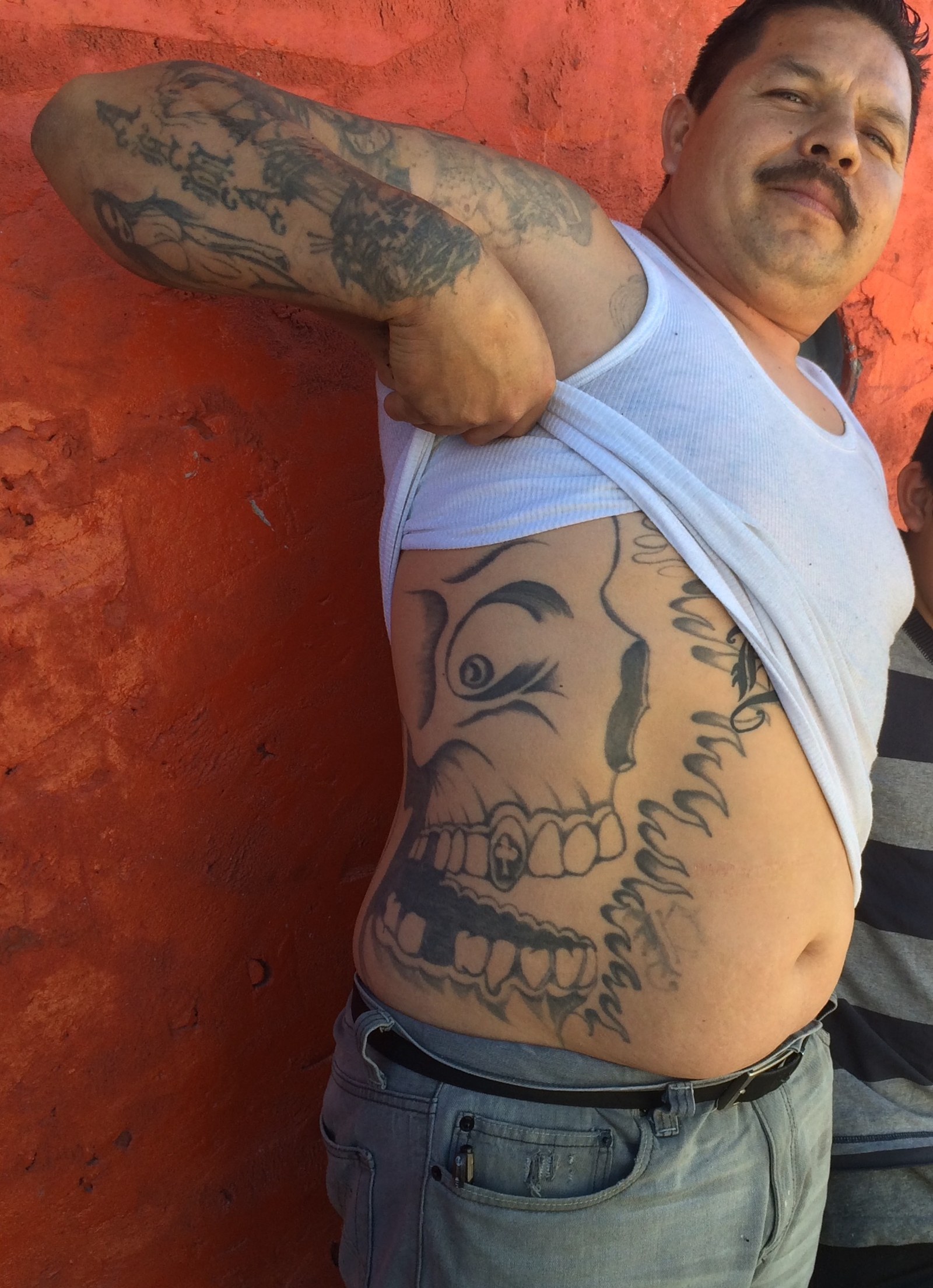 Núñez has mixed feelings about Francis's visit to his caged childhood home — grateful for the attention the pope is bringing to Mexico's felons, but always wondering if there is more that could have been done.
Núñez entered prison when he was 2 years old, after his mother, Alma, was sent there for stabbing her husband. Alma gave birth to three more children while in prison. When Núñez, still a toddler, saw his mother sniffing glue, he started imitating her and soon became addicted. "We walked out of jail like a little family of delinquents," he said.
Left to fend for himself at about 11, when he got his first taste of the outside world and Alma descended further into her drug addiction, Núñez started stealing food and money, he says. Soon after, he was arrested for stealing a car, tried as an adult, and sent back to prison, Núñez recalls.
When Núñez had served his time, he walked out again, went on a violent rampage, joining a gang and stabbing a man to death so he could return to what had become home. Prison "was my family, my life," he said.
This time, he was sentenced to 14 years. His resentment compounded with each passing year, Núñez became more aggressive and was sent to solitary confinement for four years. In the mid-'90s, his mother died. If life was difficult before, it had now become a veritable punishment. Núñez tried to kill himself several times.
"I had no feelings, I was frozen, I had no hope of getting out," said Núñez.
One day, someone approached him in jail. Sensing his anger, the person comforted Núñez, telling him God loved him. Núñez, desperate, decided to try a new lifestyle. He got clean and began helping others do the same. In 2002, he left prison and started a civil organization called "Transformed former prisoners to transform." It works like a pyramid structure: Each reformed ex-convict brings someone else — a gang member or someone already in prison — so the group can help him reintegrate into society.
Some of the people Núñez has helped have found work as truck drivers or in construction, and a few have opened small businesses.
At his ever-expanding home, a dozen young girls mill around amid teenage boys, all of whom have found refuge here but whose destinies are tainted with a misfortune similar to the one that defined Núñez's life: an upbringing devoid of a traditional family, their basic needs hovering on the edge of a tightrope.
Bathrooms here lack locks, and belongings are kept in lockers the size of small coolers. Núñez keeps an untidy folder filled with yellowed birth certificates and homemade printouts of forms signed by parents eager to hand over their children to a stranger. There is little oversight: When family services went to visit about eight months ago, three of Núñez's "adopted" children hid under the bed. Like much of the prison population here, they remained invisible throughout the visit.
And yet Núñez does what he can to make them visible. The rest, he says, is God's will.