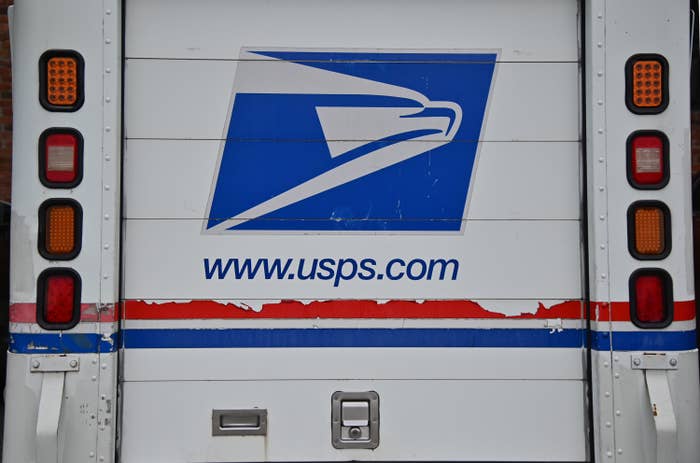 POTTSTOWN, Pennsylvania — It's been eight months since Carl Metzger's knee surgery and his leg still bothers him a little, so he was thrilled to learn he could vote by mail rather than trudging down to his polling site. That is, until recently.
The cloud of skepticism around mail-in voting — driven both by President Donald Trump and a recent spike in reporting about troubles with the US Postal Service — has given Metzger, 75, pause. Now he may vote in person even if it means waiting outside his polling site because of the social-distancing measures intended to avoid spreading the coronavirus.
"If it comes down to it, I may just end up walking up there and not mailing it," he told BuzzFeed News in a Walmart parking lot in Pottstown this week. Metzger will decide closer to the Nov. 3 election and the decision will hang on one factor: "Whether more and more people start thinking it's gonna be a fraud."
It's the same concern Jessica Gillette struggles with. Gillette, because of preexisting conditions and susceptibility to COVID-19, prefers to mail in her vote, but she is conflicted because of the political controversy around mail-in voting.
"I want my vote to count," she told BuzzFeed News. "I hear all the stuff about this mail-in voting thing, for all I know, if I mail in my ballot and because I'm a registered Democrat, the Republicans will toss it."
Metzger and Gillette are Democrats, and their fears signal the president's frequently false messaging on mail-in voting is having a broader impact on Americans.
It was a common theme in more than two dozen interviews with prospective voters held this week in Pennsylvania, a crucial swing state in the 2020 presidential race where voters backed Barack Obama twice and then Trump in 2016. This idea, incited by the president, that fraud and an ineffective Postal Service will taint the election and somehow invalidate the results is now another crisis — albeit unfounded — that Americans are coping with during a pandemic, economic downturn, and fight for racial justice.
Trump's negative messaging on mail-in voting is resonating with his base, according to recent polling that suggests more Trump voters will forgo voting by mail and cast their votes in person. But the rhetoric is also influencing those who oppose the president, at least in Pottstown, where Republicans and Democrats are showing little faith in the United States Postal Service and the government.
"Snail mail is not what it used to be and I just don't trust the politics," Angie, a first-time voter, told BuzzFeed News. "I don't know, I think somebody has their hands in it and I just don't know what side."
Angie, who declined to give her full name, identifies as someone who straddles between both parties, mainly because of her opposition to abortion. Whomever she votes for in this election, she'll be doing it in person.
"I'd just feel more comfortable if I do it myself, then I know it's done," she said.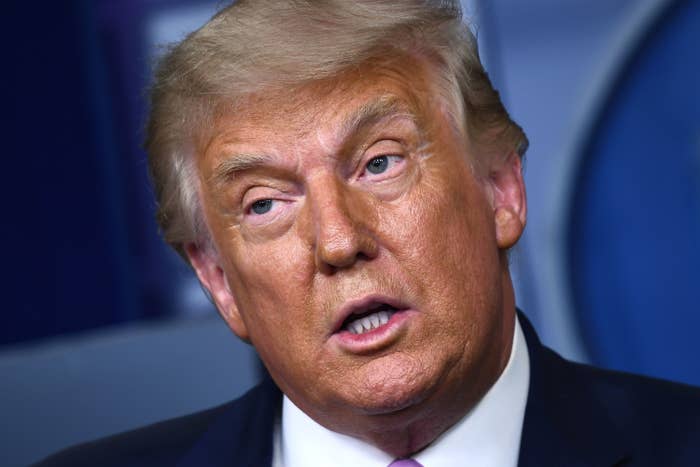 The USPS has struggled in recent months, facing a crisis brought on by the pandemic, long-standing financial problems, and Trump administration rule changes that have limited its ability to function normally. USPS officials have warned most states that if they don't change their deadlines for mail-in ballots, votes may not be counted in time. Current delays in mail delivery are already impacting Americans who rely on the Postal Service for medications.
In the early months of the pandemic, states reported chaos and long lines at polling sites. In turn, states across the country made it easier to vote by mail, foreseeing the concerns some people would have voting in person and also avoiding organizational issues that come with large groups during a pandemic. But for some, the controversy around mail-in voting is just too political to participate.
"It's so political, I don't even get into it," Patty Burnett, a Republican, told BuzzFeed News. She brushed off the idea that she's impacted by the vote-by-mail fight. "We've always went in to vote."
Terri Edmund, a Democrat, called the ordeal "a distraction from what's really going on." Her husband, Robert, chimed in with a different concern. "I think if we go in and vote in person, we aren't going to get cheated."
Just two of the 26 people interviewed for this story said they'd mail in their ballot, and for both, the reason was simple: COVID-19. Ray Jackowski, a Democrat, dismissed any fears of fraud. "It's a controversy that's coming from the Trump administration, so I'm not concerned."
Trump has repeatedly targeted the USPS, even going as far as to say he would not fund the agency in order to impede mail-in voting. He's cast doubt among voters by suggesting the agency is incapable of handling the plethora of mail-in votes expected due to the coronavirus, but wouldn't condemn the postmaster general's cost-cutting weeks before the election.
Last week, the House announced it would suspend recess for a rare Saturday session this weekend, where they'll vote on Rep. Carolyn Maloney's bill to roll back those changes.
Louis DeJoy, the postmaster general and a Trump donor, has since reversed course on cost-saving steps and other measures until after the election and declared the Postal Service is ready to handle any volume of mail-in ballots. But election insecurity and the volatility of the USPS is still hanging over voters. And some Republicans have taken up the rallying cry that mail-in voting will overwhelm the agency.
"We cannot throw a gazillion mail-in ballots on a system that is already not working so well," Natalie Sherstyuk told BuzzFeed News at a campaign rally for a Republican candidate in Norristown. "Let's not inundate that system right now. Now is not the time. This is not the election to try a new experiment with the post office. This election matters way too much."
It's a break from the Republican running for Congress whom Sherstyuk came out to support on Tuesday. During a campaign event at the Norristown Zoo, Kathy Barnette, running for Pennsylvania's 4th Congressional District, said the coronavirus is "very serious," and "so if someone feels like they need to take those extra precautions" to vote by mail "I support that 110%."
Others are parroting Trump's false idea that absentee ballots, which is how the president casts his Florida ballots, are different from the mail-in ballots.
"They should either go to the polls or do an absentee ballot. They shouldn't introduce a third mess," Rusty, a Barnette supporter, told BuzzFeed News at the zoo. "You wouldn't change the rules in the middle of a football game. You wouldn't move the goal post."