The House Intelligence Committee Said It Has The Evidence It Needs, Moving Impeachment Forward
The House Intelligence Committee says it now has evidence that "conclusively" shows Trump withheld support from Ukraine in exchange for investigations that would help him politically.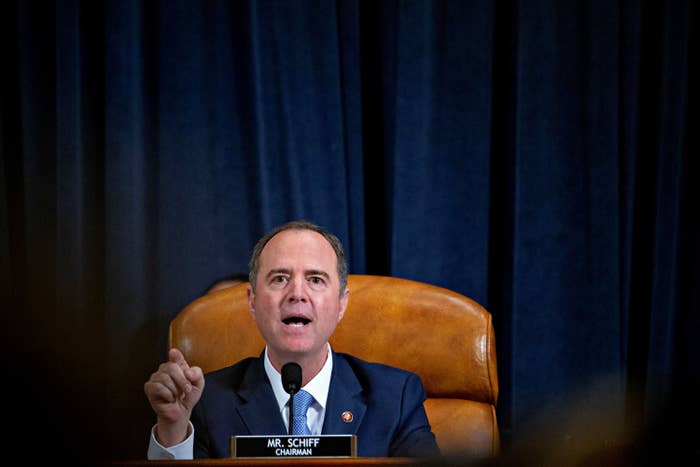 WASHINGTON — After two weeks of public hearings, the House Intelligence Committee announced Monday that it has conclusive evidence against President Donald Trump and is entering the next phase of the impeachment inquiry.
In a letter to House Democrats, Rep. Adam Schiff, the Intelligence Committee chair, wrote that the panel will prepare a report summarizing the evidence from its investigation of Trump — including hearings and depositions — which will be handed over to the Judiciary Committee after Congress returns from Thanksgiving recess.
The Judiciary Committee and its chair, Jerry Nadler, will compile the evidence and determine whether to recommend articles of impeachment to the full House of Representatives. The committee will then be responsible for writing those articles before the House votes on whether to send the issue to a trial in the Senate.
"Over the course of our inquiry, we have uncovered a months-long effort in which President Trump again sought foreign interference in our elections for his personal and political benefit at the expense of our national interest," wrote Schiff. "As the evidence conclusively shows, President Trump conditioned official acts — a White House meeting desperately desired by the new Ukrainian president and critical U.S. military assistance — on Ukraine announcing sham, politically-motivated investigations that would help President Trump's 2020 reelection campaign."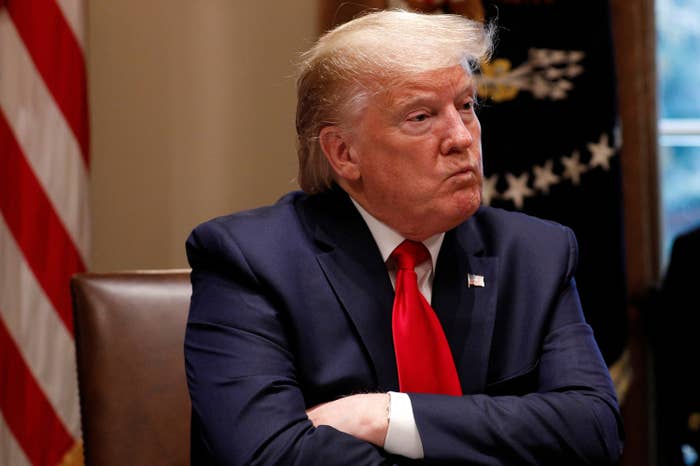 Schiff wrote that the committee would continue to investigate and would not
"foreclose the possibility of further depositions or hearings."
Speaker Nancy Pelosi announced on Sept. 24 that Congress would formally begin an impeachment inquiry after reports surfaced that Trump withheld aid to Ukraine in exchange for an investigation into his political rivals, including former vice president Joe Biden and his family.
Since then, the Intelligence, Oversight, and Foreign Affairs committees have deposed 17 witnesses in closed-door meetings, including former and current foreign service members. During the last two weeks, 12 witnesses have testified in public hearings before Congress; many of them have confirmed that Trump, during a July 25 phone call with Ukrainian President Volodymyr Zelensky, initiated a quid pro quo to help his presidential candidacy in 2020.
"The corrupt intent made plain in the record of the July 25 call between Presidents Trump and Zelensky has been supplemented by significant evidence showing the extent of the President's abuse of power both before and after the July 25 telephone call," Schiff wrote in the letter to his colleagues on Monday. "This conduct directed by the President not only became more 'insidious' over time, but was known to the Vice President, the President's Chief of Staff, the Secretary of State, and others down the line."
Republicans have mounted various defenses of Trump, most recently seizing on testimony that the president told an ambassador there was "no quid pro quo."