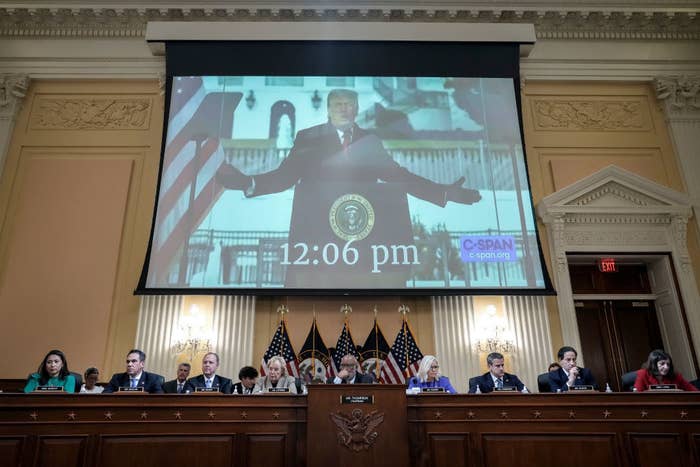 WASHINGTON — Members of Congress who were at the Capitol on Jan. 6, 2021, became emotional on Thursday as they watched disturbing videos of rioters storming the building and assaulting police while staffers, lawmakers, and journalists tried to flee or take cover.
The House committee investigating the insurrection presented 10 minutes of footage, some of it never before seen, that was taken from surveillance cameras, a documentary filmmaker, and police body-worn cameras as they opened the highly anticipated series of hearings. Though graphic videos and photos have for the last year and a half shown the violence of Jan. 6, House Democrats seated in the back of the hearing room on Thursday were still visibly shaken as they watched the mob swarm the Capitol building.
"I never imagined that in doing my job, that we would not be safe to do our jobs, and that we would feel so helpless in that moment to protect our democracy," Rep. Pramilla Jayapal told a reporter while crying during a recess immediately after the committee played the video.
She later told BuzzFeed News she would attend future hearings.
Jayapal and nearly two dozen other members of Congress were seated in the gallery as the mob tried to break into the House chamber on Jan. 6. The group of Democratic members has since formed what they call the Gallery Group, extending emotional support to one another via a group chat.
"That was incredibly triggering to watch," Rep. Sarah Jacobs told BuzzFeed News after the video was played. "I was sitting next to [Rep.] Annie Kuster in the gallery and am grateful that we were able to be here together and support each other."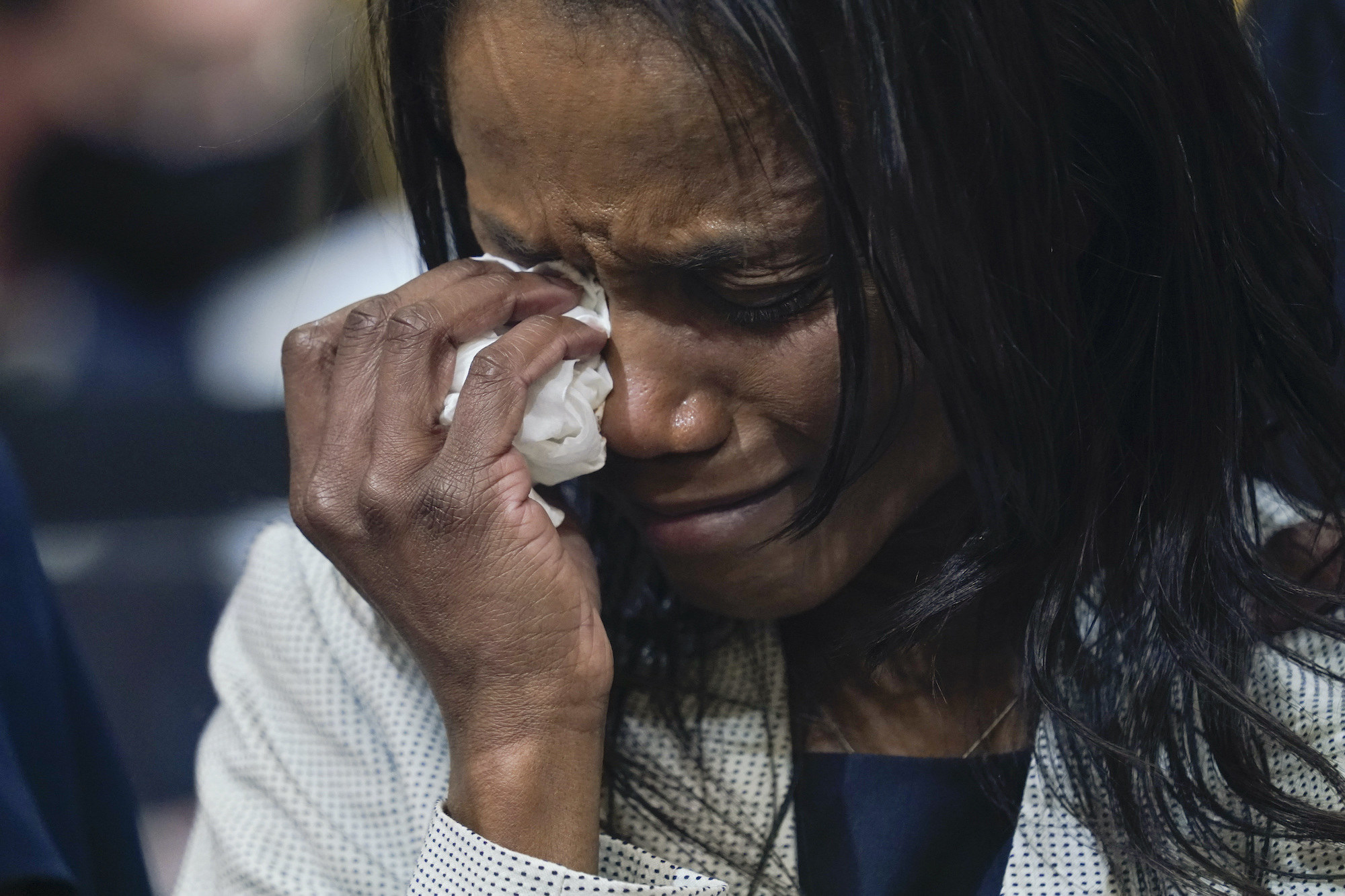 As tough as the footage was to watch, she added she hoped it would help make clear the threat she and others faced from the mob.
"I hope the American people see just how close we came," she said.
Rep. Steve Cohen, who was also in the gallery on Jan. 6, said he became emotional.
"I started to tear up a little bit," he told BuzzFeed News. "This was the most dastardly act anybody could do."
Since the violent attack, various Republicans have downplayed the actions of the mob; Republican Rep. Andrew Clyde described the riot as a "normal tourist visit" in spite of the fact that hundreds of people were injured and property was damaged. Committee Chair Bennie Thompson spoke to those denials on Thursday, describing how some in his home state of Mississippi had defended slavery, the Ku Klux Klan, and lynchings.
"I'm reminded of that dark history as I hear voices today trying to justify the actions of the insurrectionists on Jan. 6, 2021," Thompson said during his opening remarks.
The brutality of some members of the mob was underscored in the testimony of Officer Caroline Edwards, a Capitol Police officer who was knocked unconscious by rioters. She described "slipping in people's blood" and characterized the day's events as chaos and carnage. Capitol Police officer Harry Dunn, who previously testified before the House committee, sat in the front row on Thursday and at one point cried while viewing the video.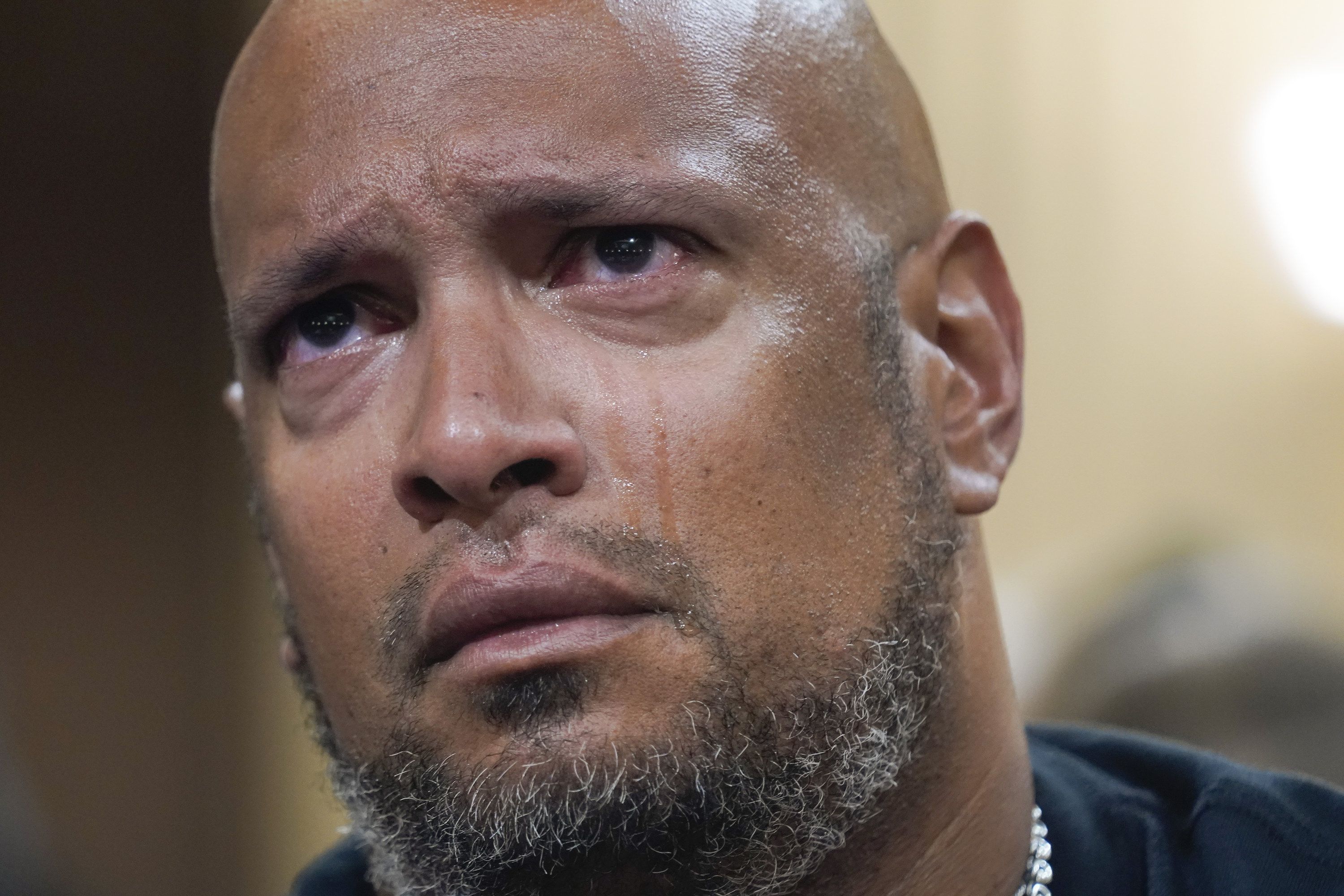 "It was just really emotional," Dunn afterward told reporters. "What kind of creature are you if you don't feel any type of emotion after that? And seeing people in the video that I know — my friends — seeing them in that predicament and just reliving it, it wasn't good. It was just tough."
The committee also outlined how future hearings will show that former president Donald Trump knew claims of voter fraud were false yet continued to pressure lawmakers, election officials, and then–vice president Mike Pence to overturn the results of the election.
A clip of an interview with former attorney general Bill Barr showed him saying he told Trump the notion of fraud was "complete nonsense." Another clip from an interview with Ivanka Trump showed her saying that she had accepted Barr's assessment of the election results.
And videos of interviews with Trump supporters previewed how the committee will try to show that the former president's rhetoric makes him responsible for the breach of the Capitol.
Robert Schornack was sentenced to 36 months probation for entering and staying in the Capitol during the riot.
"I really did believe the election was stolen," he said in the video clip, "and Trump asked us to come."