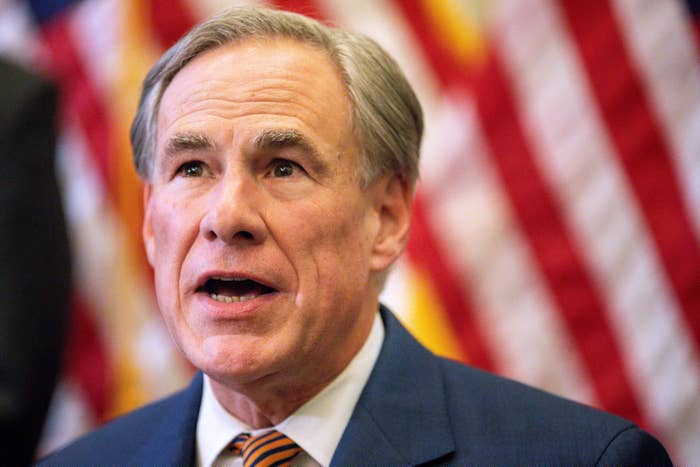 Texas Gov. Greg Abbott, who has tried to bar mask mandates, has tested positive for COVID-19.
"Governor Abbott is fully vaccinated against COVID-19, in good health, and currently experiencing no symptoms," his office said in a statement Tuesday.

The release also said Abbott is receiving Regeneron's monoclonal antibody treatment and will isolate in the governor's mansion while continuing to test daily.
The positive test comes as COVID rates soar in Texas, driven by the spread of the highly contagious Delta variant. As of Monday, more than 11,000 people in the state had been hospitalized, up 53% from two weeks ago, according to a New York Times analysis that compiles the data from state and local health agencies. Though "breakthrough cases" among vaccinated people can occur, the shots overwhelmingly protect people from severe illness, hospitalization, and death.
Abbott on Tuesday said on Twitter that, "Right now I have no symptoms such as fever or aches and pains."
Abbott has been fighting with local Texas officials about mask mandates, which he has sought to ban through an executive order. Some cities in the state have tried to institute mask mandates at public schools anyway, as schools reopen while the virus surges; the state Supreme Court on Sunday at least temporarily sided with Abbott.
Abbott's campaign tweeted pictures of a political event Monday where many of the attendees appear maskless.