Another transgender woman was shot and injured in Dallas on Friday, the latest in a spate of assaults against transgender individuals in the city in recent years.
The 35-year-old Latinx transgender woman, who has not been named by authorities, was struck several times in the chest and the arm when a shooter opened fire around 11 p.m. local time, police said in a statement. She was subsequently hospitalized with critical injuries.
Authorities were unable to speak to the victim for two days because of her injuries but subsequently began investigating the incident as a hate crime after the injured woman said the shooter yelled slurs at her before opening fire.
Late Tuesday night, police announced they had zeroed in on a suspect: 29-year-old Domingo Ramirez-Cavente.
After initially being arrested on traffic charges, he admitted during an interview with detectives to shooting the victim.
According to an arrest affidavit, Ramirez-Cavente shot the suspect as she waited at a bus stop. Shortly before, he had approached her in his truck, but she said she had walked away when he "began speaking derogatorily of gay and transgender people."
The shooting comes after several transgender women of color have been victims of major assaults in the city, four of which resulted in death within the past two years.
In 2019 alone, Muhlaysia Booker, 23, was found fatally shot in May. Just two months later, Chynal Lindsey, 26, was shot and killed a few miles away from where Booker was discovered.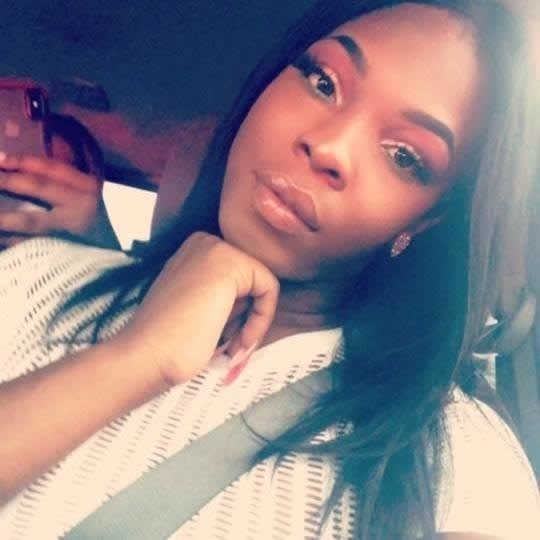 The violence has prompted Dallas trans activist Krista Bagley to urge her "brothers and sisters" to share their identity only with people they trust or otherwise "keep your mouth shut."
Bagley, a 29-year-old African American transgender woman, said she feels conflicted about warning people about disclosing their gender identity, having advocated forcefully in the past for people to celebrate their trans identity.
"I just want to make sure my brothers and sisters are protected to the utmost," Bagley said in a telephone interview with BuzzFeed News, adding that she personally feels unsafe.
The violence in 2019 has also inspired transgender people to come together in Dallas, according to Leslie McMurray, a transgender education and advocacy coordinator at Resource Center, a local LBGTQ advocacy group.
"People aren't living in fear; it's more, like, 'pissed-offedness,'" McMurray, 61, told BuzzFeed News in a telephone interview.
McMurray, who is white, said she deems Dallas "generally safe" for LGBTQ individuals except when it comes to protection against hate crimes. She said the trans community is hoping that those responsible for the violence are brought to justice.
Currently, Texas's mandate for hate crimes does not include assaults against transgender individuals. Investigations that lead to a hate crime would need to be prosecuted under federal law.
Asked about Friday's incident, a Dallas Police Department spokesperson told BuzzFeed News that they are working with federal partners because a deadly weapon was used in the felony assault and hence it is covered by federal statute.
In February, Texas state lawmakers introduced a bill that would increase the jail time for anyone committing crimes against someone on the basis of gender.
But McMurray isn't optimistic that the bill will pass, partially blaming what she described as hesitation in the Republican-led state legislature.
"The overall message from Texas...is that transgender lives don't matter," she said. "If this message is that we don't matter, then our lives are viewed as disposable."
UPDATE
This post has been updated with news of Ramirez-Cavente's arrest.