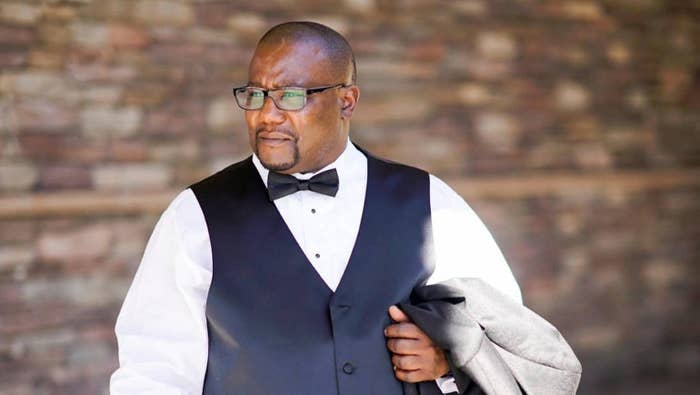 People around the world are remembering family and friends who have died during the coronavirus pandemic. BuzzFeed News is proud to bring you some of their stories. To support our coverage, become a member and sign up for our newsletter, Outbreak Today.
Darrin Adams made a living cleaning the halls of Wayne State University in Detroit. As a custodian there for six years, he helped keep the school tidy.
But he was also there to make a new life for himself.
The 54-year-old had spent several stints in prison on theft and drug offenses, according to his fiancé, Raejean Woolfork.
But Adams was determined to turn his life around.
After a couple of years working at the school, he enrolled himself in 2016. He chose to major in sociology, pursuing a bachelor of arts degree.
Eager to learn, he sat in the front rows of his classrooms, dressed in the college's sports swag. He asked nuanced questions and spoke poignantly about issues of race. He had a 3.64 GPA. The university said he was "an all-star student."
For Adams, this new beginning was sacred. "He made a pact with God that if he got out this time, he would make changes and wouldn't go back [to prison]," Woolfork told BuzzFeed News.
Adams, though, was not able to finish his dream.
His story of redemption ended on April 3 when he died after nearly a month of having COVID-19 symptoms, the disease caused by the novel coronavirus. He was just 20 credits shy of graduating.
Instead, on Friday, Wayne State University officials announced Adams would be posthumously awarded his bachelor's degree.
"Adams' commitment to his education and community will be remembered and missed," officials said.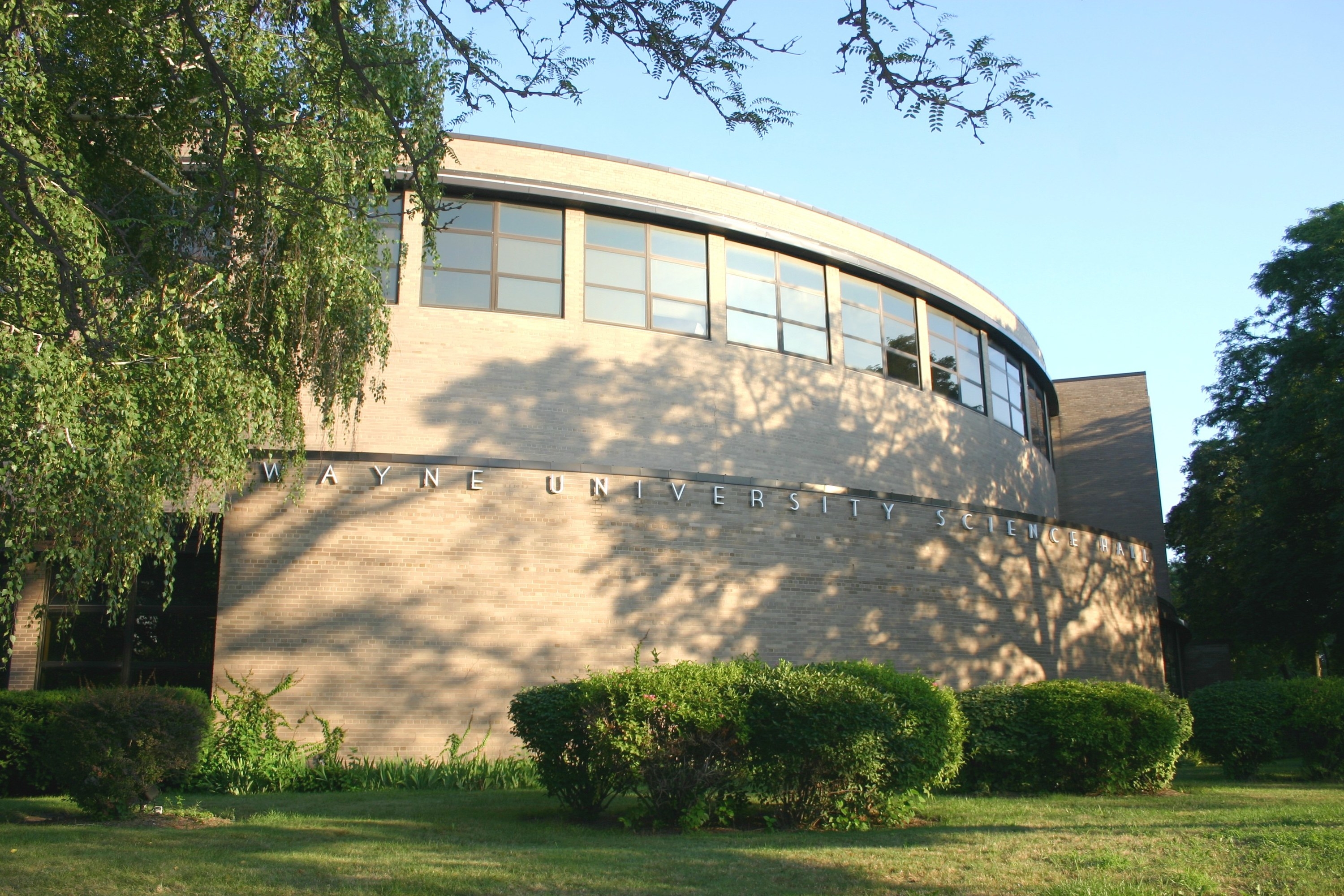 Adams first began to experience symptoms on March 13. Three days later, he and his fiancé, with whom he shared a home, came down with fevers — his at 102 and hers at 101. The couple sought help.
They made two separate trips to urgent care. "We had a hard time because nobody would let us in because we had fevers," said Woolfork, who also tested positive for COVID-19 and is currently awaiting results after quarantining for nearly a month.
After landing at the Ascension Providence Hospital emergency room, each of them tested negative for the flu. They were given antibiotics and instructed to quarantine, according to Woolfork.
"It was crippling," she said. "Our bodies were aching. We were sweating. We had fevers. We couldn't eat, and the Z-Paks weren't doing it. So I said, 'We got to go back and find out what's going on.' That's when I started getting worried. I'd never felt like this before."
Two days later, the couple returned to the hospital.
During this trip, Adams was diagnosed with double pneumonia and sent home with a prescription for an inhaler and other medications. The comments on his discharge papers noted "worsening conditions," according to documents BuzzFeed News reviewed. Woolfork said Adams had a history of bronchitis and asthma.
"I just watched him just decline," said Woolfork. "I mean, I was sick too, but not as sick as he was — because he was having problems breathing."
She said her fiancé struggled to find a comfortable resting position because of his respiratory complications. He finally resigned himself to sleeping on the living room sofa, where he'd lay until March 23 at 5:30 a.m., when emergency services knocked on the door, responding to his call.
"They didn't even come inside, because they said they couldn't get contaminated or whatever," Woolfork said.
So Adams walked outside of his one-family house and down two steps from his porch; he was put onto a stretcher and admitted to Sinai-Grace Hospital.
"That was the last time I saw him," said Woolfork.
The same day, Michigan Gov. Gretchen Whitmer directed all nonessential businesses to close and signed a statewide stay-at-home order, which went into effect on March 24 at midnight.
Adams died some 10 days later.
Friends and family members characterized Adams as a hard worker, a jokester, and someone who loved to dance. "He always repped the men in the dance battles," his cousin Darryl Franklin told BuzzFeed News. "He was the life of the party."
"When he came into the room, he was like a ball of energy," Woolfork said of her fiancé, who was affectionately called Redd by friends and family.
Adams was also a member of the AmeriCorps Urban Safety Program, working to increase public safety throughout his city. As part of the initiative, he helped board up more than 200 abandoned homes, many of which line routes that children in Detroit walk each day to get to school.
Adams is survived by his own two children — a daughter, Layla, 17, and son, Darrin, 33 — as well as his fiancé and four siblings.
"He was a good person who wanted to leave a mark on the world," said Woolfork. "And he has done just that."