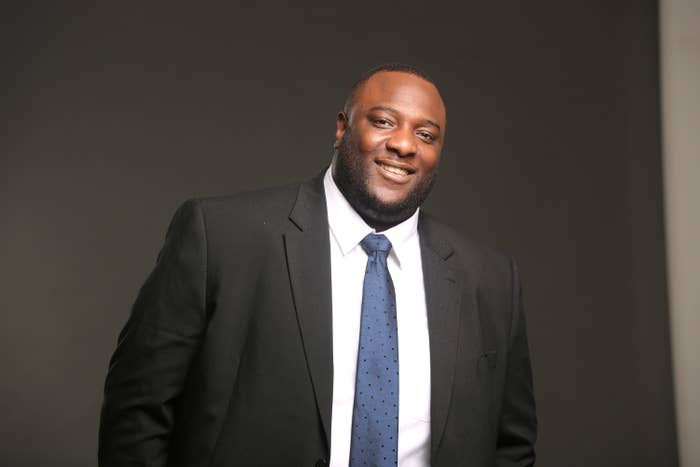 WASHINGTON — The progressive group that helped elect Rep. Alexandria Ocasio-Cortez is throwing its weight behind more progressives running for Congress, a nudge that could boost the profiles of some otherwise long-shot candidates.
Brand New Congress is backing Isiah James of Brooklyn in New York's 9th Congressional District against Democratic Rep. Yvette Clarke, Tomas Ramos of the Bronx in New York's 15th Congressional District to fill the widely sought-after seat of retiring Rep. José Serrano, and Shaniyat Chowdhury in New York's 5th Congressional District against Rep. Gregory Meeks of Queens. The three candidates are among 11 progressives Brand New Congress will endorse officially on Tuesday, with more to come in the following weeks, the group told BuzzFeed News exclusively. Brand New Congress plans to endorse a total of 40 candidates for 2020.
Combined, Brand New Congress will back six candidates against Democratic incumbents of the prominent New York congressional delegation in the first election since Ocasio-Cortez's unexpected win over longtime New York Rep. Joe Crowley. James, Ramos, and Chowdhury all said they were inspired by Ocasio-Cortez's win. "She shows that the machine can be beaten," James said.
James, 33, moved to New York in 2013 after serving two tours in Iraq and one in Afghanistan with the US Army. He filed to run against Clarke in late January and has since campaigned on affordable housing, tuition-free college, universal health care, ending mass incarceration, and the Green New Deal.
"My goal is to bring the kind of representation to Congress that hard-working Brooklynites deserve," James told BuzzFeed News in a phone interview. "This is not the same old centrist politics with a new face. We have fallen by the wayside," he added, calling Clarke's acceptance of PAC money "an anathema for Shirley Chisholm's legacy and an affront to everything the venerable Shirley Chisholm," who once represented the district, "would be for."
James has not submitted campaign filings to the Federal Election Commission, but he told BuzzFeed News he's raised about $5,000 for his campaign.
"It is evident by the lack of progress in our district and by the donors who regularly contribute to Yvette Clarke that she is bought and paid for," he added.
Clarke, a six-term incumbent, serves as vice chair of the House Energy and Commerce Committee and sits on the House Homeland Security Committee. She's already in a tight matchup against Adem Bunkeddeko — the son of Ugandan war refugees — who took 47% of the vote in 2018. Bunkeddeko sought and did not receive the Brand New Congress endorsement. Alexander Hubbard and Michael Hiller have also filed as candidates, making this a five-person race for the Democratic nomination.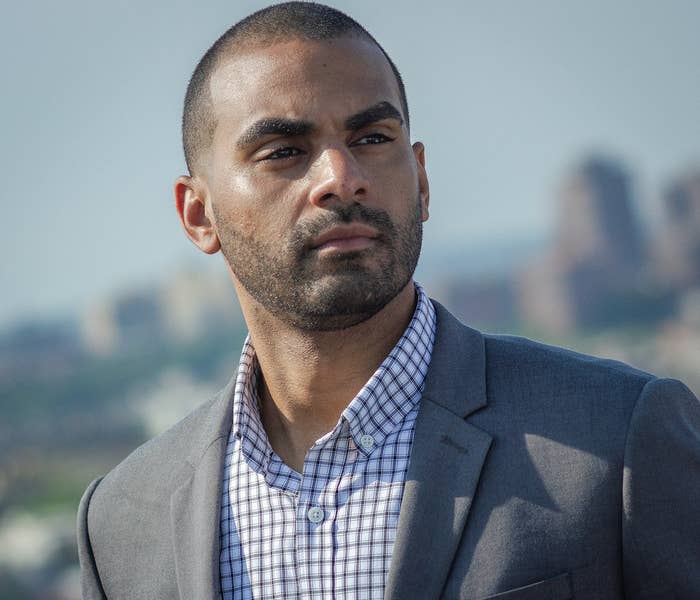 Ramos, on the other hand, will have to contend with twice as many candidates. The New Yorker, whose parents emigrated to the states from the Dominican Republic, is one of 11 candidates who've announced a bid for the Bronx seat. Serrano, who came to Congress in 1990, announced his retirement in March after being diagnosed with Parkinson's disease.
Since then, a bevy of current and former city and state lawmakers have announced a run for the seat, including conservative Council Member Rubén Diáz Sr., a Pentecostal minister who's come under fire for anti-gay remarks and touts he's the "opposite of AOC in the South Bronx." He's often seen sporting a cowboy hat. Council Member Ritchie Torres is also running and leads the pack in fundraising with more than $700,000 cash on hand. Assembly Member Michael Blake, Council Member Ydanis Rodríguez, former New York City Council speaker Melissa Mark-Viverito, Marlene Cintron, David Philip Franks Jr., Samelys Lopez, Jonathan Ortiz, and former assembly member Eric Stevenson are also running.
"Well, everybody is allegedly a progressive, you know," Ramos told BuzzFeed News during a phone interview last week. "This [Brand New Congress endorsement] sort of reaffirms that I am the grassroots progressive candidate in the race."
The 32-year-old runs a community center for children in one of the city's public housing residences inside the nation's most impoverished congressional district. Ramos announced mid-April with a three-minute video championing a quality education for all, sustainable housing, criminal justice, and immigration reform, and has since amassed a little over $27,000 in donor support, far behind Torres.
"I came into this work specifically to work for the children, the young people, the youth," Ramos said. "My platform is education and creating a better future for our children and our children's children."
Ramos would be the second Dominican American in Congress after Rep. Adriano Espaillat of New York.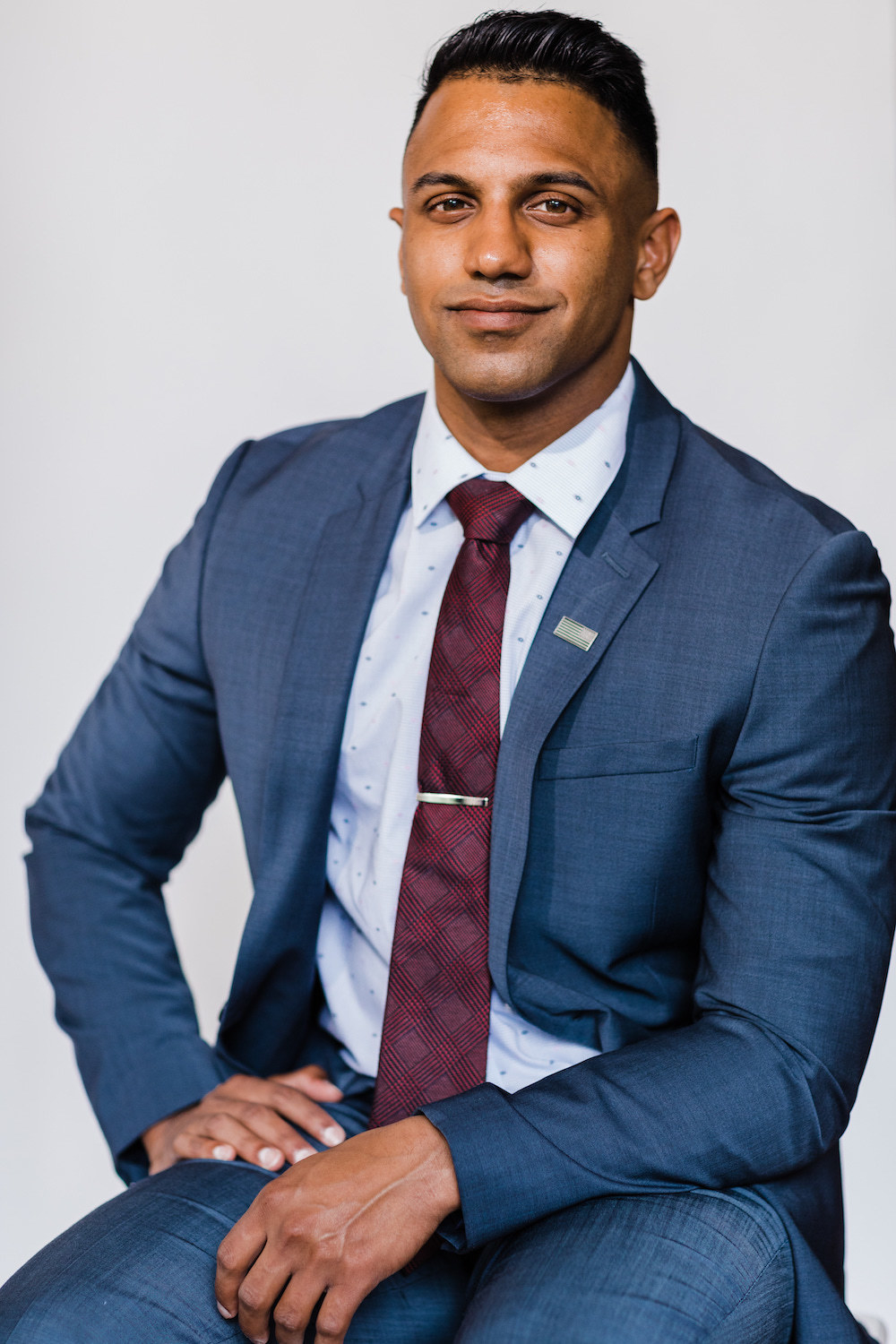 Brand New Congress is also backing Chowdhury, who's looking to upset Queens County chair, Rep. Gregory Meeks, Brand New Congress told BuzzFeed News. Back in June, the group told BuzzFeed News it was talking to a "very interesting and charismatic individual" to run against Meeks but would not yet disclose the candidate's name.

Chowdhury, 27, who was inspired to run after volunteering for Ocasio-Cortez, was born to Bangladeshi parents and has lived in the 5th District's public housing since 2011. He served as a US Marine for six years and, like the others who are being endorsed, supports Medicare for All and the Green New Deal — as does Meeks.
"I want to see big money out of politics," Chowdhury said during a phone interview Monday morning, adding that he feels corporate donors influence the way Meeks represents the district. "I feel like when you accept all that big money, you're about out of touch with the working class and what they experience day to day."
Earlier this month, Brand New Congress endorsed Jamaal Bowman of the Bronx against Rep. Eliot Engel, who chairs the powerful House Foreign Affairs Committee — one of three committees leading the impeachment investigation against President Donald Trump. It's also backed Lauren Ashcraft, who's challenging Rep. Carolyn Maloney, the New York Democrat serving as acting chair of the House Oversight and Reform Committee, following the death of Rep. Elijah Cummings.
And the group will endorse Ocasio-Cortez again for 2020.
"We're working to build this coalition so that they can stand together on Capitol Hill," Zeynab Day, communications director for Brand New Congress, told BuzzFeed News. "For far too long there's been party hegemony over primaries, and that hegemony favors incumbents. The people who should be deciding who our representatives are are the voters and not the political parties or the powers that be."
Brand New Congress has already endorsed nine other congressional candidates, including Cori Bush, who is challenging Rep. Lacy Clay in Missouri, Robert Emmons in Illinois against Rep. Bobby Rush, Michael Owens against Rep. David Scott, and Mckayla Wilkes against Majority Leader Steny Hoyer in Maryland.
CORRECTION
Ydanis Rodríguez's, Marlene Cintron's, and Cori Bush's names were misspelled in an earlier version of this post.