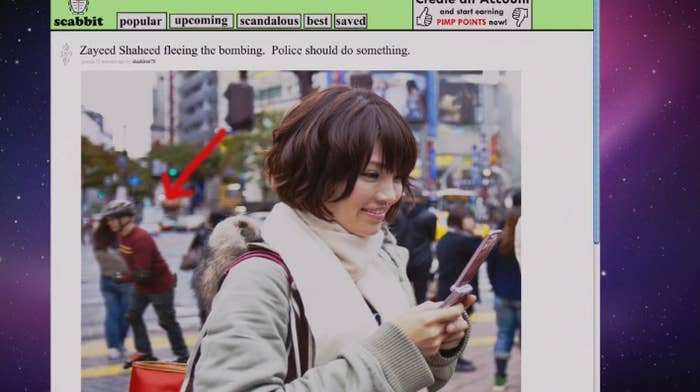 The rolling waves of online misinformation and paranoia in the immediate aftermath of the Boston Marathon bombing were swift-moving and powerful; for the family of Sunil Tripathi, a Brown University student who went missing a month prior to the attacks, they compounded a tragedy. Rumors spread that Tripathi was involved with the bombing during the short window before the real suspects were identified, fueled in no small part by the zeal of a small group of users on Reddit. He was, in fact, deceased.
This was a story I covered closely; I spoke with one of the moderators of the forum as the story was unfolding. Later, the creator of the primary manhunt subreddit told me that the entire operation was "not even slightly" worth it. Reddit's general manager added that the site's staff "deeply regret" how events unfolded during those first days.
The question of Reddit's liability in this situation was broached but never fully examined. For one, the target of the attacks was no longer alive. And the section of the site where users posted their theories — /r/findbostonbombers — was swiftly removed, along with its users' postings. Attention moved on to the real manhunt.
But this left a slew of unasked and therefore unanswered questions: To what extent, if a wrongfully accused subject wanted to file a lawsuit, would Reddit be legally responsible for its users' actions in a situation like this? What if paid Reddit staff were involved in the creation or propagation of such comments? What if an automated user — a bot — had participated, as is common (as a joke) on Reddit? What if a Reddit staffer had participated in the creation of that bot?
These lines of questioning, unbelievably, were central to the Nov. 24 episode of The Good Wife ("Whack-a-Mole"), a CBS drama that is now in its fifth season and remains a critical darling. The show, a legal procedural, has been recognized for its savvy handling of technology before. But this episode wasn't just ripped from the headlines — it was something else. It was, for lack of a better term, an act of journalism.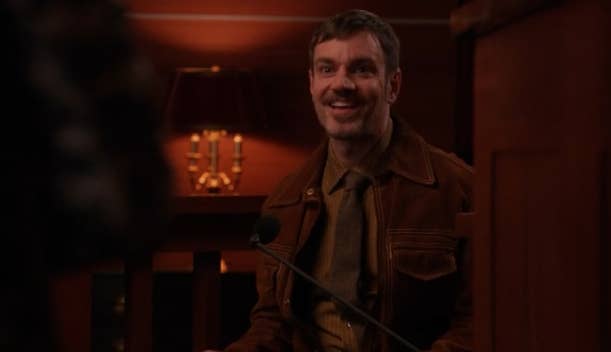 "We read probably all the primary articles on what happened with Reddit and the Boston bomber," said Robert King, who created The Good Wife with his wife, writing partner Michelle King. He credits one writer in particular, Nichelle Tramble Spellman, the writer of the episode, for diving deep on the subject. "We start with the idea — if there was a lawsuit involved, what would be interesting about this?" he said. "We put ourselves in the fictional place of seeing what this guy's life would be like if he was [living and] on the Reddit site."
The path they took — spoilers ahead, if you haven't yet seen the episode — was to assign liability to the show's fictional Reddit stand-in, Scabbit, for deploying a bot that created automatic responses to threads based on others users' responses. "It's a computerized version of the worst part of human nature," says Alicia Florick (Julianna Margulies), the show's central character and lead litigator in this episode's case. The bot had repeated accusations made about an innocent man staying near the site of a fictionalized bombing, and resulted in harassment and loss of work.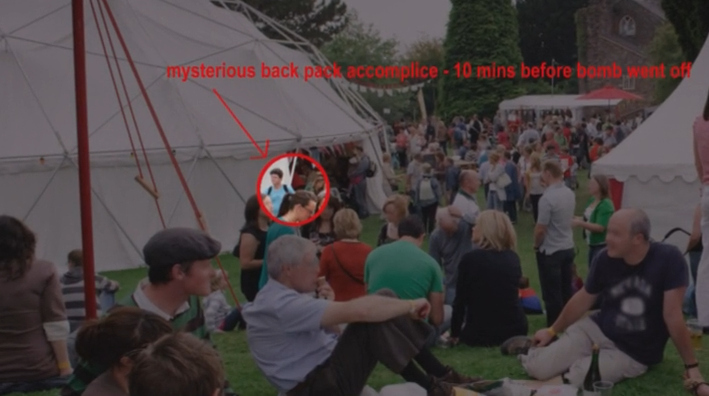 This followed realistic jokes about the profile of typical "Scabbit" users ("the stupidest cliché on the earth is the fat guy who sits in front of his computer all day eating junk food," said King), a lengthy description of the manner by which users accumulate an equivalent to Reddit "Karma" on the site, and a discussion of the use of bots as a method for creating referral traffic. The tech subplot — which somehow does not drag — is essentially a deep examination of the merits and limits of Title II of the Digital Millennium Copyright Act, which outlines "safe harbor" guidelines that limit websites' liability for what their users post.
"It doesn't feel like anybody's really going into social networking as far as we've gone," said King. "TV writers and screenwriters are the best to talk about social media, since so much of what we do every day is procrastinate. I don't see why these other shows don't pursue more of these things that writers use so much."
"We're always sending around to each other ways which the law is either being pushed forward, or completely ignoring some development in the tech field," said King.
The New Yorker's Emily Nussbaum called The Good Wife the "first great series about technology," delineating the ways in which tech is uses as a lens, as an analog for the law, and as a frame in which to discuss the doubled edges of freedom and power. Perhaps a more accurate assessment is that it's the first show about the limits of technology — it does not use hackers as all-powerful, mysterious plot devices (that's what legal snoop Kalinda is for), and builds a story around a new or specific technology only after its uses have been taken to a problematic extreme, or reached a philosophical dead end.
The show's Bitcoin episode, which King said was among the most challenging to write, was by any standards an excellent primer on not just how the crypocurrency works, but on what it means; its NSA warrant episode was the first dramatic expression of the dreary defeatism that seems to shape our government's approach to privacy. It's a show for people who fear technology not because they don't understand it, but because they respect it.