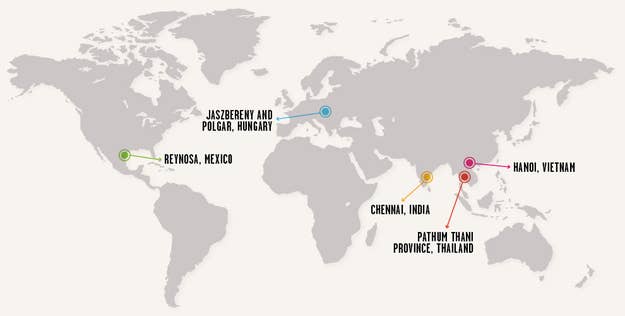 Recent coverage of Apple's labor problems in China has been so focused that it almost makes the problem seem solvable. If only Apple would fix its policies, if only Foxconn would ease up on its workers, if only China would tighten its labor regulations, then we could buy our electronics without guilt.
But this is not the way things are. China is not the be-all, end-all of worldwide electronics manufacturing. The country is responsible for twice as much consumer electronics manufacturing as its nearest competitor, but only about a third of the total, according to Reed Electronics Research. In other words, there is only one Shenzhen, but there are dozens of smaller Shenzhens-in-waiting, almost-Shenzhens, and waning Shenzhens. Their factories' windows are as opaque as China's, and their workers are often paid even less. And they're as far from gadget buyers' minds as the Guangdong province once was.
Some are ready to accommodate a possible influx of miserly corporate refugees from China, as the country's labor standards rise along with its worker compensation and overall standard of living. If the day comes that major Chinese manufacturers feel pressure to relocate to lower costs, they will, says Philipp Rühle, and analyst at sustainability ratings firm Oekom Research. "They have the money, they have the power, so they can move. It's no problem for them."
Here are five lesser known manufacturing megacenters, where tens or hundreds of thousands of workers are already making, assembling or fixing the gadgets you use every day.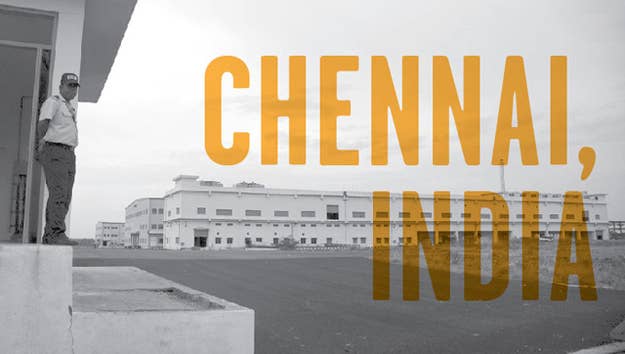 Population: 4.7 million
Manufacturers: Ericsson, Foxconn, Motorola, Nokia, Dell
Weird fact: Home to Tollywood, the Tamil version of Bollywood, which is the Hindi-language version of Hollywood
Why companies love it: Sometimes referred to as the "Detroit of Asia," Chennai and surrounding areas are well-equipped for large scale electronics manufacturing (Ford, BMW, Hyundai, Nissan and Caterpillar are still there). Anyone who wants to build a factory there can benefit from a custom-tailored Special Economic Zone, free of pesky things like "taxes." Education levels are high.
Rajesh Chakrabarti, assistant professor of finance at the Hyderabad-based Indian School of Business, told the Wharton School of Business' India Knowledge site: "The cultural resistance to layoffs is common in both [China and India]. But it is likely that in China, the skilled labor market is perhaps reaching some kind of saturation -- at least without much greater internal migration -- which may not be the case in India. So wage increase demands may be stronger there than here." According to a Monthly Labor Review study conducted in 2005, the average wage for working in manufacturing in India as about 91 cents an hour. For production workers in the electronics sector, it's under 80.
A terrible story, from The Hindu (July 2011):
While establishing clearly the presence of child labour in North Chennai a rapid assessment study conducted in that region by an NGO shows that the majority of children under 14 are employed in textile stores and mechanic and automobile shops...The study managed to find out that children worked an average of 10 hours everyday.
And another, from the BBC (July 2010):
The iPhone manufacturer Foxconn has temporarily shut a factory in India after some 250 workers fell sick. Spraying of pesticide could be the reason, and local authorities were investigating the incident, the Taiwanese company said in a statement.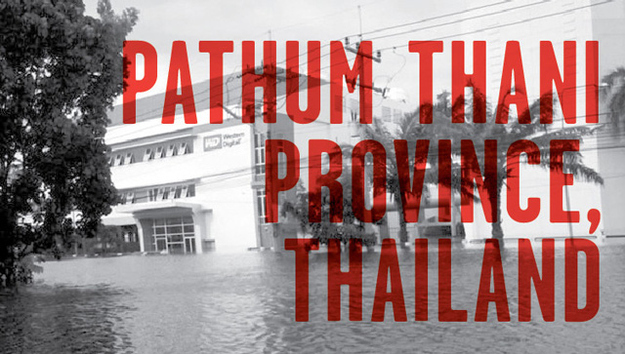 Population: 6 million
Manufacturers: Western Digital, Nidec Corp (hard drive components), Toshiba
Weird fact: Home to Thailand's Dream World amusement park, which has a section filled with fake snow where visitors can "see what an igloo is."
Why companies love it: The courts tend to be fairly lenient when it comes to labor suits. Though the country has very advanced manufacturing capabilities--it's the second biggest manufacturer of hard drives in the word, behind China--the Pathum Thani province's minimum wage is $7.19 a day.
A terrible story, from ITF Global (July 2011):
The ITF has responded with 'shock and disbelief' to today's Thai Labour Court decision to allow the dismissal of seven leaders of the SRUT railway workers' trade union for their part in a safety-related industrial action two years ago, and the imposition of a THB15 million (about $500,000) fine against them.
The union officials were punished for their efforts to publicize safety problems that had caused multiple derailments and fatalities. It may not be a story about electronics manufacturing, but it doesn't bode well for would-be whistleblowers in any industry.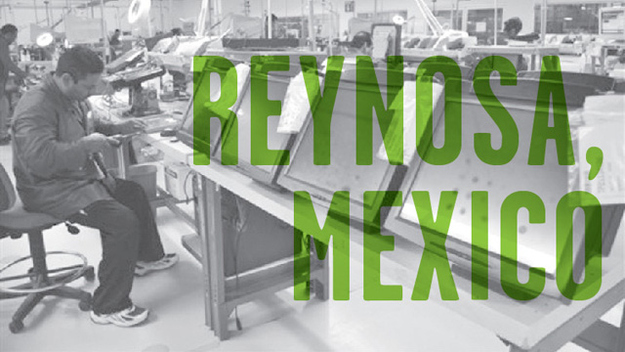 Population: Between 600,000 and 1 million
Manufacturers: Nokia, C&D, Fujitsu, Motorola, GE, Panasonic
Weird fact: Briefly captured and held by the US in 1846.
Why companies love it: According to TeamNAFTA, "Proximity to McAllen, Texas and the U.S. highway system" and "strong industrial real estate infrastructure." The real reason: Maquiladoras. These foreign-owned, tax-and-tariff-exempt factories are clustered near the border to allow for easy export to the U.S. More importantly, the minimum wage in this region of Mexico is 58.10 pesos per day, or about $4.52.
A terrible story, from CNN (Feb 2010):
The U.S. Consulate in the border city of Matamoros, Mexico, temporarily closed its Consular Agency in the nearby city of Reynosa because of heightened drug-related violence in recent days.
A Warden Message was subsequently issued by the consulate "to advise U.S. citizens of recent gun battles in Reynosa, Mexico, and cities surrounding Reynosa in the last week."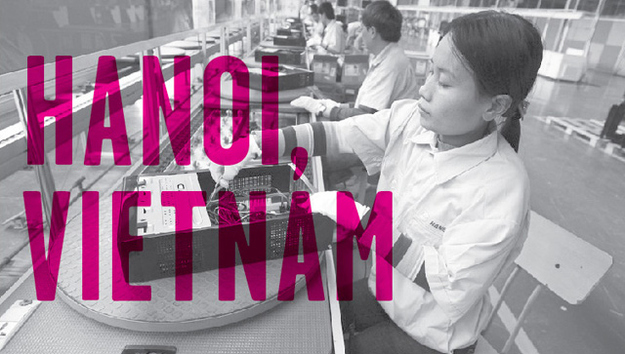 Population: 4.7 million
Manufacturers: Fujitsu, Panasonic, Tamron, Olympus
Weird fact: It's the world capital of water puppet theater.
Why companies love it: Low labor costs. Like, very low: Minimum wage, according to this report, is between 28.5 and 53.2 euros a month; the government has tried to raise that to between 48 and 68.7 for 2012. A significant increase, sure, but either way, you're probably talking about less than $100, which is far less than a worker could expect to make at one of Foxconn's factories in China.
A special bonus for pennywise companies, according to a report by watchdog group makeITfair, is the existence of laws restricting dialogue between employers and employees. Independent unions are banned outright, and the government-controlled trade organizations are a little too easy to negotiate with.
A terrible story, from MakeItFair's "Out of Focus" report (November 2011):
Promoting workers' rights is a risky business in Vietnam; during 2010 the government intensified its repression of activists and dissidents promoting workers" rights. Many have been harassed, arrested or jailed, and workers leading strikes face reprisals from the authorities. It is not either possible to start up independent non-governmental organizations (NGOs) as they are required to work in cooperation with a government sponsor, which limits their ability to criticize labour conditions.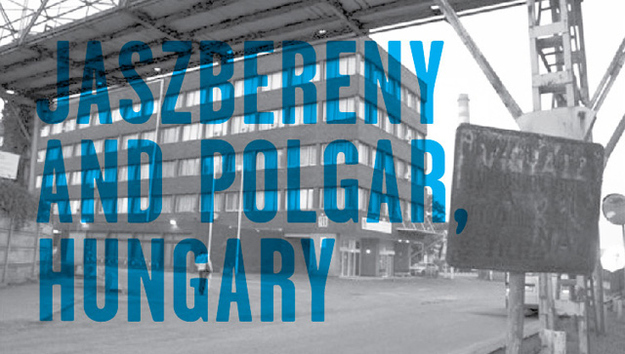 Population: 1.5 million (region)
Manufacturers: Bosch, Electrolux, Samsung, GE
Weird fact: The nearby city of Debrecen was host to the 2010 FAI World Hot Air Balloon Championship.
Why companies love it: Hungary is the richest country, per capita, on this list. It's a member of the European Union and it's on track to be part of the Euro Zone by 2020. Hungary is not Vietnam--it's a country that had a knowledge economy before the U.S. was a country. In many ways--education level, infrastructure--the Hungarian economy is an advanced one.
But Hungary's economy was, until the early 1990s, centrally managed--that is, communist. And the recent economic crisis has not been kind to the nation of the Rubik's Cube. Minimum wage is still about €300, or $400, per month, a sum which plenty of laborers are eager to take. Take this actual quote from the Polgar Industrial Park site: "Numerous multinational electronic companies chose the Northern Great Plain region for their basis. The reason for this is that the Ukrainian, Slovakian and Romanian borders are within 90-120 minutes... [the] cheap Ukrainian workforce is easily accessible."
A terrible story, from the Telegraph:
The wave of toxins flooded three villages about 100 miles southwest of Budapest after the walls of a residue reservoir at an aluminium plant in the town of Ajka ruptured, releasing an estimated 38.8 million cubic feet (the equivalent of 440 Olympic-size swimming pools) of red, poisonous sludge that affected some 15 square miles.