Here's the latest version of the company's terms of service:
Pinterest values and respects the rights of third party creators and content owners, and expects you to do the same. You therefore agree that any User Content that you post to the Service does not and will not violate any law or infringe the rights of any third party, including without limitation any Intellectual Property Rights
So! Only post your own stuff, or stuff you have explicit permission to post. What would that look like?
Here's are the most popular Pinterest user's latest pins, unfiltered: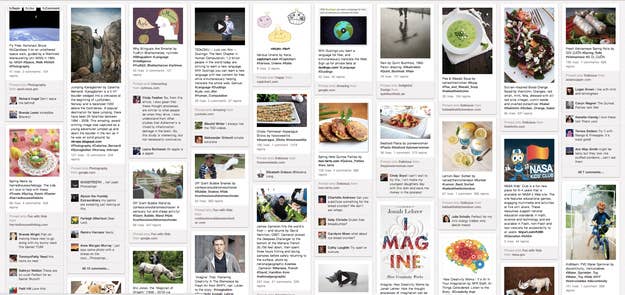 And the same collection of pins, stripped of copyrighted content that she probably doesn't have the rights to post: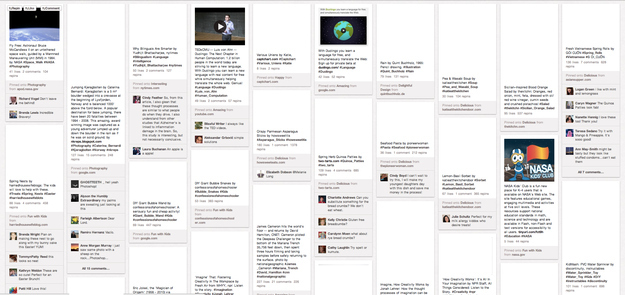 A lot of these rightsholders are probably happy to be getting referral and others probably just don't care. This kind of posting has long been a healthy part of the internet ecosystem, and it feels right and fine and moral and all that. Credit is given where credit is due.
But still, these posts are against the rules and sort of against the law, no matter how silly that sounds. To continue existing, Pinterest is required to write terms of service that, if fully and actively enforced, would destroy the site.
Pinterest's founders and lawyers are hoping that by being more responsive to takedown notices they'll be protected — it's worked for Tumblr and YouTube, and it very well might work for them. But what if it doesn't?