We're Entering The Worst Period In Modern Search History
Google is becoming less useful, and Facebook search isn't ready yet. Welcome to the search desert.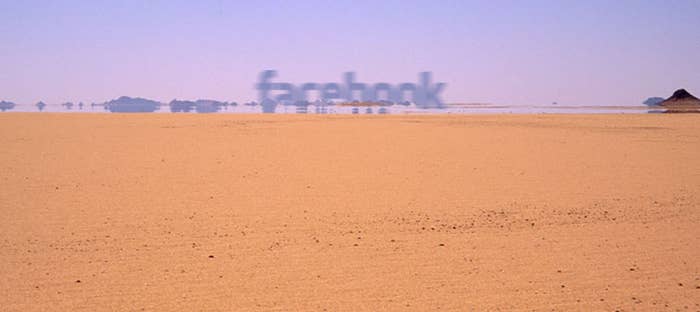 The minute the 2013 presidential inauguration started, it was as if the 2009 inauguration had never even happened — at least as far as Google was concerned. Searching for 2009-vintage photos of the first family, of the performers, and even of the president himself became much, much harder on Jan. 21, as did finding contemporaneous news accounts of the first election. The information was still out there, but it had been pushed well below the surface. Finding it was more like excavating than searching.
In theory, this was to make room in search results for newer, fresher content about what was happening that day; in reality, the recent results were confusingly organized and largely unhelpful too. Google News was more helpful for finding old material, with its superior search-by-date tools, but only just.
Google's tendency to bury the past has been noted before, and it seems to be getting more severe. But its ability to surface relevant information from the near-past and present is frustratingly limited too. Google isn't able to index Facebook and Twitter, where the most valuable real-time information lives. In lieu of true social search, the company has tried to build a simulation, implementing what it calls a "freshness algorithm." Here's how Google's Amit Singhal explained it in 2011:
For recent events or hot topics that begin trending on the web, you want to find the latest information immediately. Now when you search for current events like [occupy oakland protest], or for the latest news about the [nba lockout], you'll see more high-quality pages that might only be minutes old.
He adds: "Search results, like warm cookies right out of the oven or cool refreshing fruit on a hot summer's day, are best when they're fresh. Even if you don't specify it in your search, you probably want search results that are relevant and recent."
But recent events and hot topics no longer trend "on the web," they trend on social networks. And it's one thing for a friend of yours on Facebook to assume that you "probably" want to see a link about a recent event, it's another for an algorithm to do the same. Google is doing the best it can with what it has, but what it has is algorithms, not people.
Users are noticing too. Consumer search satisfaction peaked in 2008, before Twitter's explosion of growth and before Facebook had a real newsfeed, so barring some kind of Google+ adoption miracle, it's only going to get worse.
Facebook's recently unveiled Graph Search has tremendous potential. The first version, which we saw last week, is about searching through data about your friends; the second version will be about searching the larger social graph on Facebook. The ultimate version — the one that could actually deliver what Google is attempting also — would use all the data posted to users' newsfeeds, from breaking news stories to images to interesting static web content, to return useful results from the social web, and use Bing to tap into the web web.
If Facebook can pull this off, it may take years. If it can't, or if Facebook loses momentum, the responsibility will fall to someone else. Twitter is better positioned to fix social search than almost anyone else, but would have to clear some major technical hurdles to do so — and it's not clear that Twitter even considers this a priority. It's likely that the company that finally cracks social search doesn't even exist yet. This leaves us in a strange position: Google is unable to index the social web, and the social web isn't ready to index itself.
We may be entering the worst period is modern search history, a time when our most powerful search engine is cut off from the Internet's most valuable, and fastest-growing, collections of information, and when those collections have very little awareness of themselves, leaving us stranded in the middle.
We've been through this before, in the years just before Google launched. We knew then that the amount of information on the Internet and our ability to find it were woefully mismatched. It was a problem of known unknowns — or rather, known unindexeds. Data that was sorted but unsurfaceable, and data structures that were built but unseeable. Ten years ago, Google solved the problem with PageRank. And soon, Facebook may solve ours with Graph Search.
But until it does, welcome to the desert.