Welcome to Planet Facebook
With its new app store, Facebook has finally closed the loop. And we're all inside it.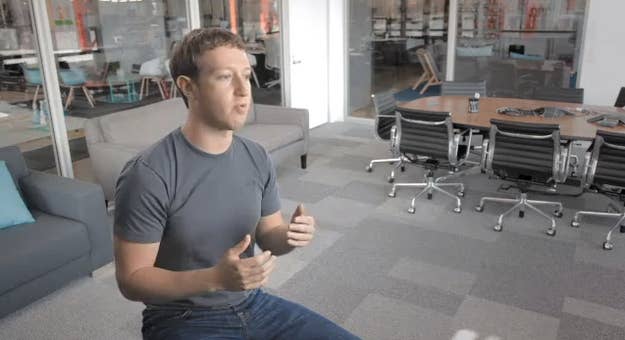 There's a moment at the end of Facebook's subtly bizarre sales video, intended to either woo or calm IPO investors, that makes you wonder why you even bothered to watch the 30 minutes before it. Mark Zuckerberg holds his hands in front of his chest like a mantis, turns his eyes down and to the left, and makes the point:
I think we're going to reach this point where.. almost every app that you use is going to be integrated with Facebook in some way.
He wanders for a bit, then comes back:
We make decisions at Facebook not optimizing for what's going to happen in the next year, but to set us up to really be in this world where every product experience you have is social, and that's all powered by Facebook.
Facebook is one of the few companies — maybe the only one — that can hope out loud for world domination and not sound delusional. It's actually the central question of Facebook's existence: Will it be a mere parallel internet, full of friends and family and fragments retrieved from outside its walls, or will it be the internet — the organizational structure that the internet has never had?
Facebook clearly wants the latter, and it's ready to assume that you do too. Facebook's App Center, a clearing house for Facebook apps (Draw Somethingm Farmville, Viddy) as well as the most popular iOS and Android mobile apps that plug into Facebook (basically all of them), is here to finish what the first round of Open Graph apps started. App Center closes the Facebook loop. The big one.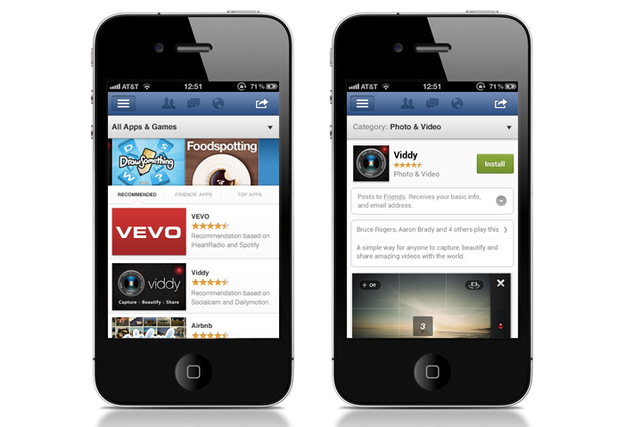 Since Open Graph launched in January, Facebook has changed in a fundamental way. People started sharing stuff frictionlessly. By logging into an Open Graph app — a video player, a news reader, a game — users agree to share all their activity with their friends, who, in order to view it, have to sign up for the app themselves. Open Graph apps have grown explosively, which makes sense: they plaster themselves everywhere, and basically trick you into signing up.
Tell me if this sounds familiar: I downloaded SocialCam from the App Store today, installed it, and within 30 seconds I'd accidentally shared two items on my Newsfeed, which I immediately scrubbed. The problem here isn't that the app shared stuff — that's why it exists. It was that it shared in a way that I didn't expect. That was one big takeaway from the social reader freakout: people hate feeling like they've been fooled.
Facebook App Center is about resetting expectations. If you download an app through Facebook you won't, and shouldn't, be so surprised when it starts sharing on Facebook. You won't be angry at the site when the app it gave you uses it to share. If anything, you'll be annoyed at yourself for not expecting it.
It's a clever rhetorical trick as much as it's a new feature. When it comes from App Center, the frictionless sharing proposition is more than defensible — it just makes sense. App Center is how Facebook gets our permission to be Facebook. It just so happens that, in 2012, being Facebook means being everything.