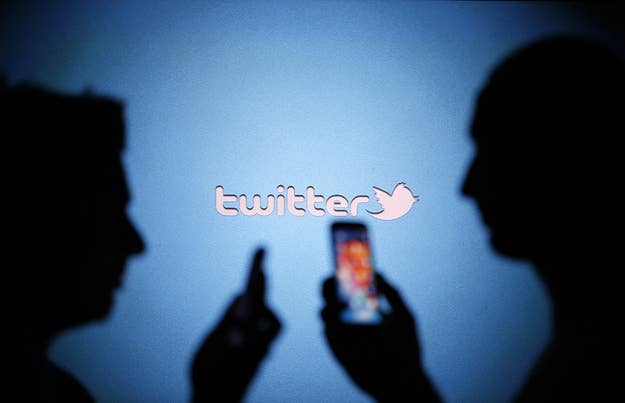 What does it mean for you that Twitter is going public? Here's a safe bet: You'll hear about Twitter going public a lot. Here's another: You'll see more ads.
But not just any ads. Twitter, a company that could have easily gone public years ago, waited until it had a type of ad that was truly its own. A type of ad that at least has the possibility of making real money, rather than just a lot of money, and the type of ad that nobody else could really sell. It had to monopolize something, and it did.
Here's how it happened. In February, Twitter rolled out an advertising API. This gave advertisers, who already had access to basic promoted tweets and hashtags, a set of tools to write and deploy ads more quickly, using popular professional Twitter apps. Next, in March, it released something called "keyword targeting in timelines," basically giving advertisers a way to buy ads against subjects that users are actively interested in. Then Twitter gave advertisers a way to sync up TV ads with tweets.
Together, those pieces constitute Twitter's big pitch, and the one it'll be using in its IPO: It's where people go to talk about TV, sports, politics, and the news. It's created ad products that can be overlaid on events in real time, and which scale with popularity. It can contain and monetize the internet's constant eruptions, including the unpredictable ones but especially the predictable ones. There was early Twitter, the strange service for geeks. There was API Twitter, where apps blossomed and user numbers grew (you might also call it tech company Twitter). There was media company Twitter, with a shift to official apps and an emphasis on embedded images, videos and content. And now there's IPO Twitter. Advertising Twitter.
So far it's working. On Tuesday, virtually every phone company and most major Apple competitors bought Twitter ads against Apple's iPhone launch event. Twitter partnered with MTV owner Viacom to sell joint ads against the VMAs.
The plan, it seemed, had worked. Facebook confirmed as much by launching a desperate looking PR campaign to both journalists and the public, making the case that Facebook, not Twitter, is the true home of real-time activity on the internet. For example: A quick glance at my Facebook timeline reveals a lot of ads, some personal updates, some funny links, and precisely zero stories about Twitter's IPO.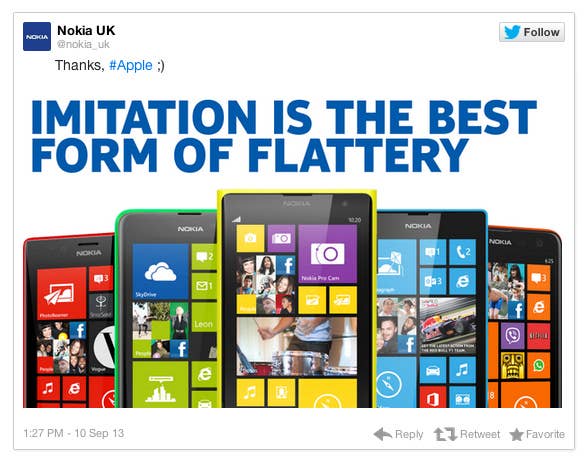 With that, Twitter had created and demonstrated its pitch. This is what we'll hear: Twitter is the home of the real-time web. Twitter is the best way to buy ads against the second screen. Twitter is a layer of potential profit overlaid over any buzzy activity, soft or hard, in the public conversation. Twitter is a way to inject ads into things that are happening — not place them against people or content.
If it works, the Twitter experience will stay largely the same as what we have now. It will become more visual, as reported today by Matt Buchanan at the New Yorker, as has been the trend over the last year, and will introduce more things into users' feeds without their permission. Some of these things will be ads.
And yes, there will be more ads, but they will feel familiar. They will become more and more like tweets from the people you follow, and will more closely follow the subjects they're tweeting about. Twitter will also create the first modern way to invest directly in news volume. Twitter will sell more ads during big news and media events, a fact that will not be lost of Twitter's potential investors. And you can only imagine the boiler-room stock pitches to retail investors.
Anyway, that's what happens if it does work. If it doesn't? Well, anything goes. Facebook had a novel pitch like this too, which didn't work out so well. Zuckerberg sold investors on the idea that, based on relationship data, Facebook could target ads better than anything else in the world — if Twitter's pitch is about timeliness, Facebook's was about personalization. But Facebook's graph never quite delivered, so it started trying new things. Facebook did figure out how to make money, but in a way that's not novel at all: by shoving a bunch of semi-relevant ads in front of its billion users, not unlike what Google has been doing for years.
Twitter could end up the same way. And who knows! Facebook might still find a new, novel ad type to monopolize; for now they seem fixated on copying Twitter's.
For the most part, though, post-IPO will look a lot like what Twitter has looked like for the past six months. Open your timelines. Notice the ads. Think about where they came from. This is the pitch — you're looking at it.