A quirk in Twitter's privacy settings appears to have revealed another side of Matt Drudge: Israeli house music fan. Someone posting under the pseudonyms "@nathanmia," and "Nathan," has written two enthusiastic reviews and a handful of tweets, all about or directed at Israeli DJ and producer Offer Nissim. In an email, Drudge strongly denied the link, and suggested it was the latest in a series of online tricks directed at his identity.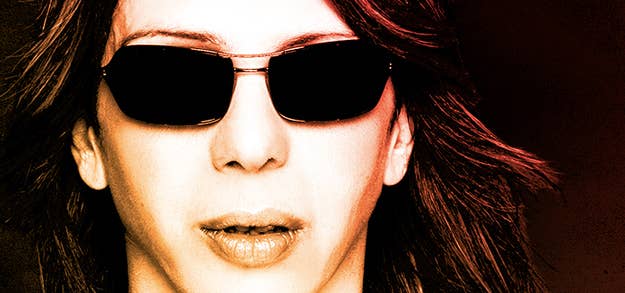 A few clues in the posts the match up with the editor's offline identity: Drudge's middle name is Nathan and he lives in Miami.
Drudge's technical connection to the account, however, is firmer.
Rapportive, a Gmail extension that matches email addresses with social media profiles, flags @nathanmia as the associated account for Matt Drudge's longstanding personal email address, an AOL account. But Rapportive, a LinkedIn subsidiary that licenses data from identity aggregator Rapleaf, doesn't have direct access to Twitter's email address list, and therefore isn't always reliable.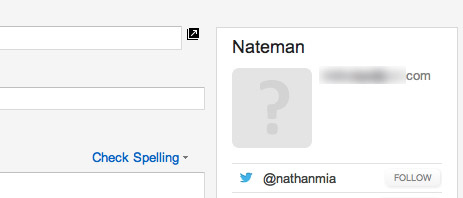 By using Twitter's follower import tool, which suggests follows based on your Gmail contact list, I was able to confirm that Drudge's personal address was used to register @nathanmia.

The account appears to have been created for one purpose: to talk to Offer Nissim. Nissim is its only follow, and all five tweets are directed at the musician:
The Twitter account has been inactive since 2010, but "Nathan"'s most recent post on OfferNissimFans.com was just four months ago. The site lists his last access date as two months ago.
A Last.fm profile under the username "mdrudge" could not be confirmed as belonging to Drudge, but its first recorded track is a Nissim song. In addition, Drudge once posted a link to a story about Nissim on his site, when the artist appeared with Madonna in Turkey. This "nod" is referenced in one of the reviews.

Reached by email, Drudge denied the accounts belong to him. ("Very funny though.") And it is possible to create and post from a Twitter account without confirming its email address — that is, without having access to the email account used to register it.
He also noted that he's been the target of other online attempts to compromise his identity by, among other things, linking him to Republican political contributions he said he's never made.
But asked about the Gmail "Find Friends" tool, Twitter directed me to this support article, which says "you must confirm your email address in order for it to be fully associated with your Twitter account." That is to say, the person writing the reviews appears, at least, to have had access to Drudge's personal email.
This was corroborated by my own testing: Multiple dummy accounts created with unconfirmed email addresses did not show up in the "Find Friends" Gmail tool. As soon as I verified their addresses — which requires access to the email accounts' inboxes — they did.
The full reviews are below:
"[S]ounds like it is being sung as Iranian missiles have been launched"

"As summer begins for us in the northern hemisphere, we have found our soundtrack: From Mexico to Milano, and back again."