The Ultimate 3-Step Social Media Cleanse
Do you use Google? Facebook? Twitter? Then there are three things you need to do right now.
1.
Clean Up Your Facebook Apps Page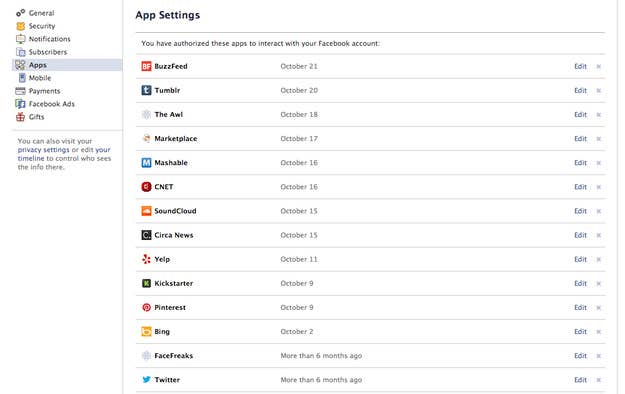 What? - It's a list of all the Facebook apps that have access to your account in one way or another.
Where? - If you're logged in, you should be able to just click this link. Or you can go to your Facebook homepage, click the drop-down menu in the upper-right corner of your screen, click "Privacy Settings," then click "Ads, Apps and Websites."
Why? - When you see this list, you'll probably feel a little shocked — mine had over 50 items. I certainly don't use that many apps on Facebook, so it seemed excessive.
Most of the apps, it turns out, are sites that use Facebook for logging in or commenting. A few don't even really exist anymore. Most I used just once or twice. Some I barely even remember: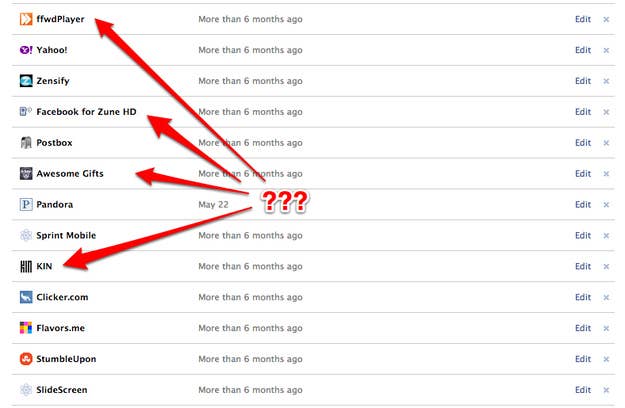 But they all have some level of access to my account. A lot of them can even post on my behalf, and occasionally do. This is a real privacy issue!
2.
Check Your Google Dashboard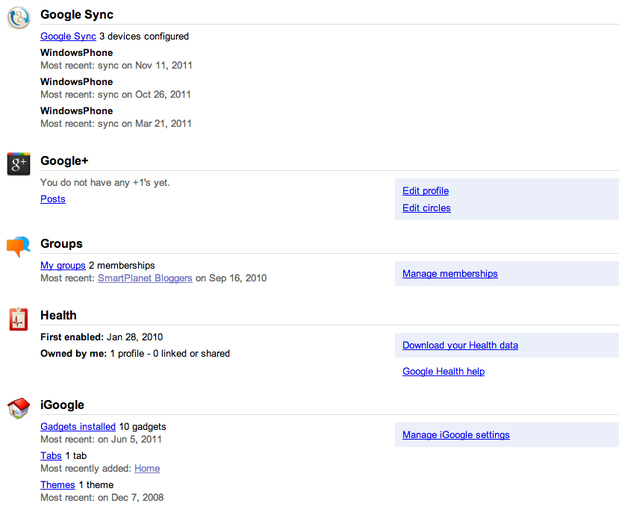 What? - It's an overview of your Google account activity, from Gmail and Docs to niche (and dead) products such as Reader, Notebook, Buzz and Orkut.
Where? - Click here.
Why? - Google creates and kills new products CONSTANTLY, so it's hard to keep up with what's active and what isn't. Even harder is remember which ones you've used, and for what: I found forgotten (and sometimes personal!) data linked to Orkut, Picasa, Google Checkout and lots more. There is just SO MUCH, and when you get to the bottom, there's more. Click "Other Products" to expand:

3.
Nuke Your Twitter Apps Page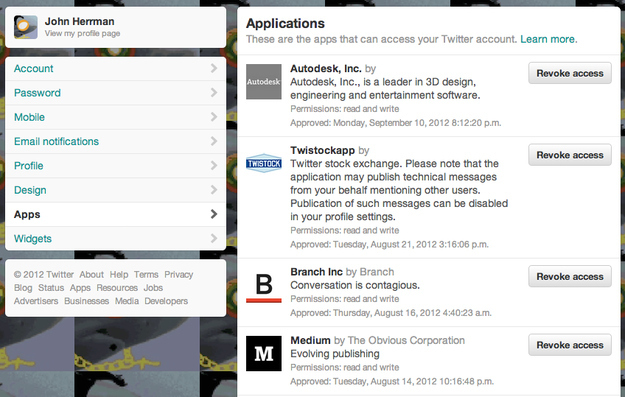 What? - Every app, or site, that can read your tweets or tweet on your behalf.
Where? - Log in and click here.
Why? - You know when you get a spammy DM from a friend? Or when you see people claiming they've been "hacked?" It's probably because of some crummy app they accidentally gave access to. I was truly surprised by this page: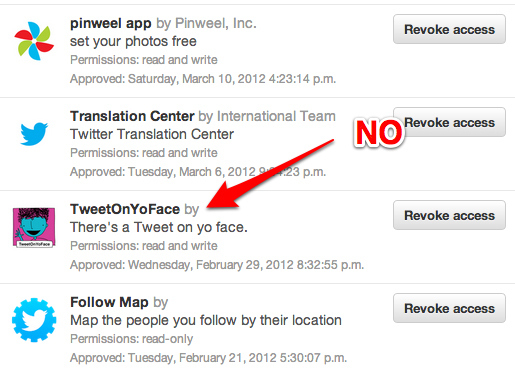 Every device I've ever Tweeted from, more or less, has its own entry. Lots of sites I never use. It feels good to just click the "Revoke Access" button next to all the ones you don't use, and it could save you some serious grief.
AAAANNNDD you're done. Feel better? Thought so.