The Only Thing You Need To Read About Today's Apple Event
iOS 7 is here. And so is the new Mac OS.
Hello! Hi. This is Apple's Tim Cook. He's in San Francisco today and he has some news.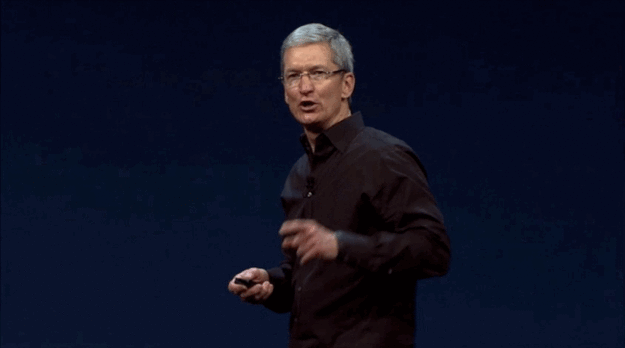 The big announcement is the new iOS.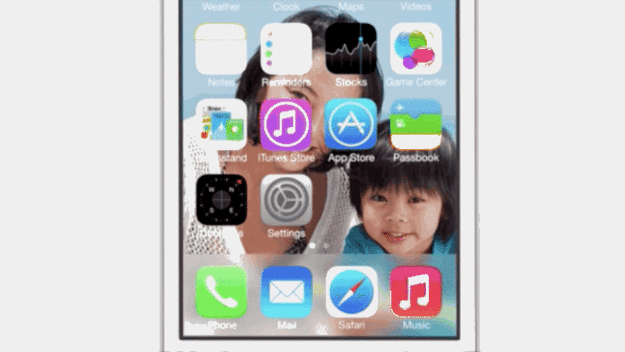 Of which Al Gore is apparently a fan: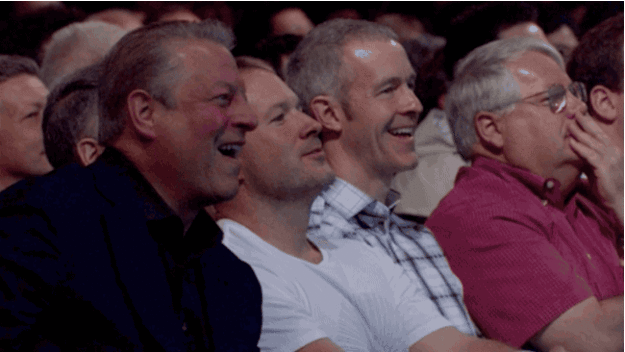 But first, some other stuff: This event is WWDC, which is *technically* for developers. So he started out with some numbers developers might like: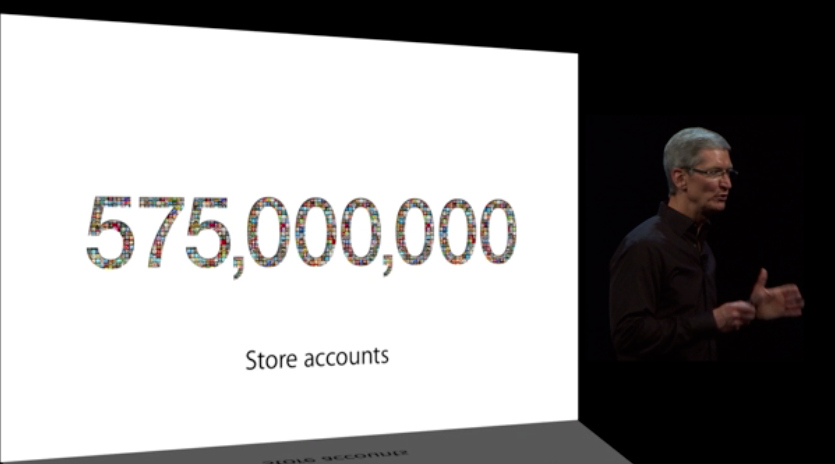 • A few more numbers developers might be interested in: There are now 407 stores, with over 1 million visitors a day. There have been 50 billion app downloads of 900K apps, totaling over $10 billion in payouts to developers. Anyway!
The first new announcement is a new Mac version of Mac OS. No more cat names. No more animal names, actually.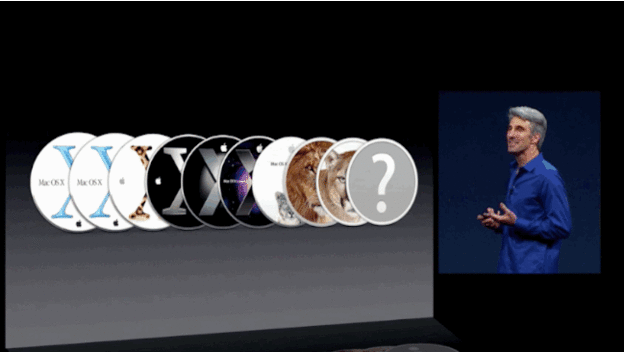 • This joke killed, but then again, this is a developer conference.
Apple is now naming them after locations in California.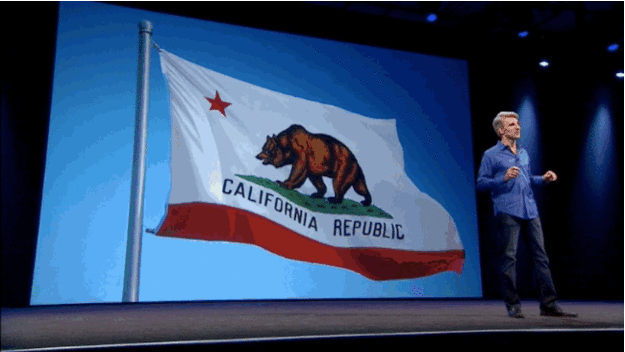 • The next Mac OS will be called "Mavericks," after a California surf spot.
There are lots of little changes: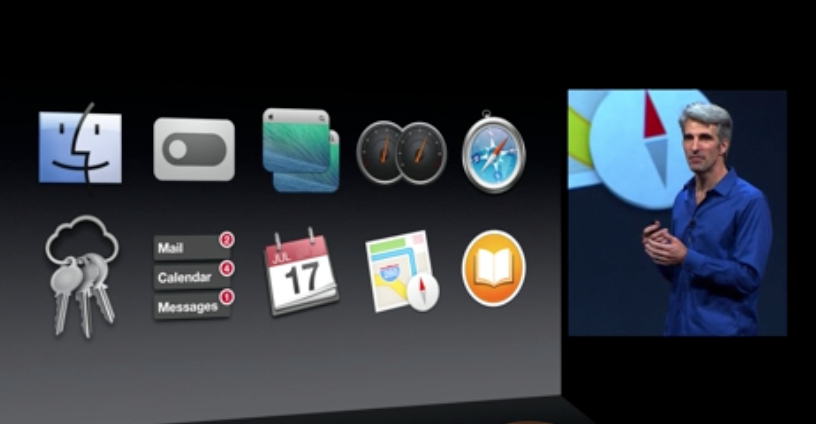 • Finder is tabbed, for example, like a browser.
• You can tag files like you might tag emails in Gmail — "important," "lol," "secret," or whatever you want. (You've sort of been able to do this for a long time, but Apple is making the process more obvious now).
• Multiple display handling seems better. Full-screening an app doesn't disable the second monitor, for example.
• You can turn any Apple TV on your network into a second (or third) monitor.
There are a bunch of under-the-hood tweaks too, mostly designed to make OS X faster.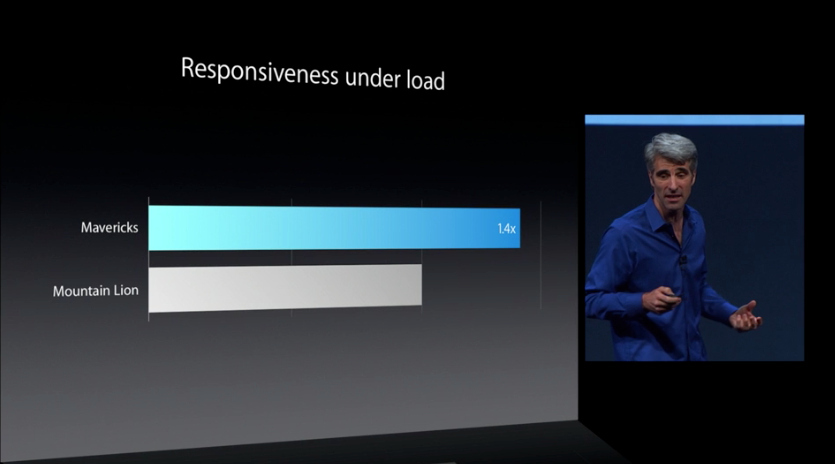 • By their nature, though, these are changes you won't really notice very much.
• The one you might notice, though: better battery life. A lot of attention seems to have been paid to reducing processor load during regular use.
The most useful new Mac OS feature is probably interactive notifications.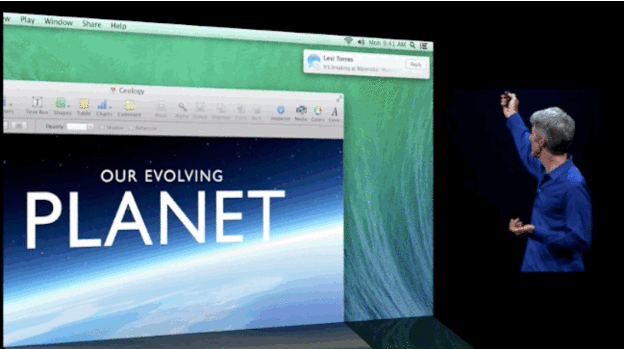 • They're already a lot like iOS notifications, except now you can interact with them. For example: You can respond to an email *inside* the notification.
Maps is now built right into Mac OS, but...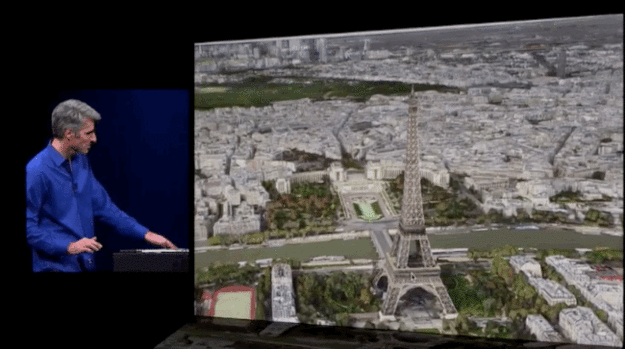 ...it's still Apple Maps, which means the data and routing are, let's say, second rate? Apple claims the data is improved, but it had an extremely long way to go.
There's also an "entirely new line" of MacBook Airs, with "all-day battery life."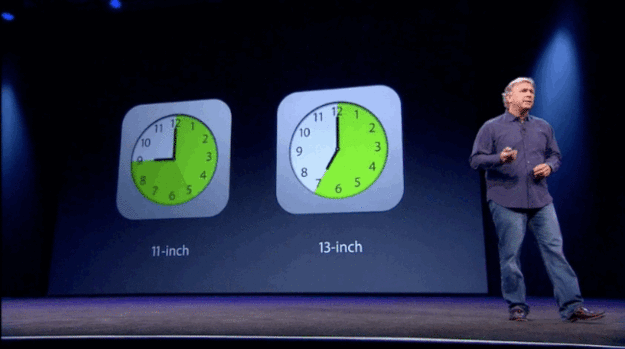 They look the same, but they're a little bit cheaper at the same storage points.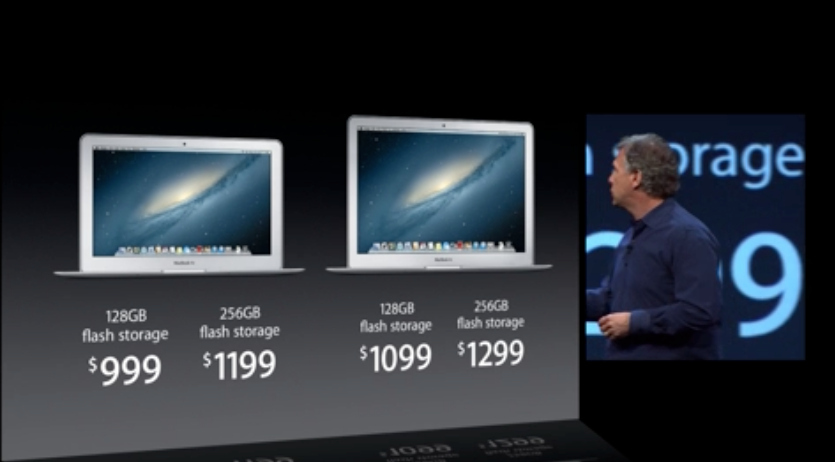 There's also a new Airport station with room for a hard drive.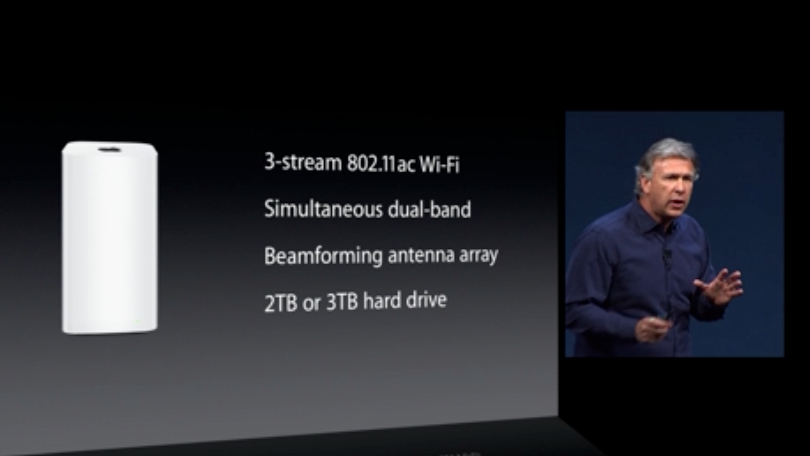 ANYWAY. The first surprise of the event was the Mac Pro, which Apple has been neglecting for years. This is what it looks like now: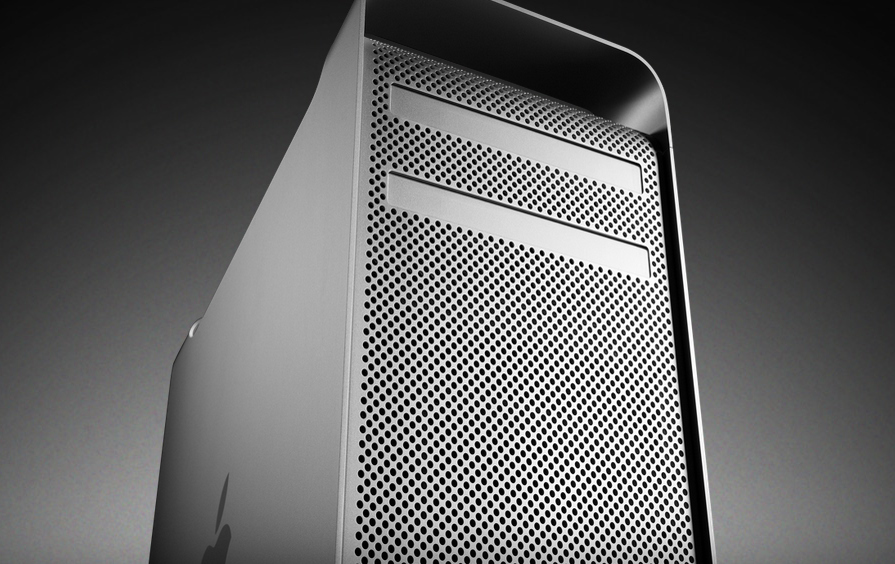 The new one is a weird, shiny cylinder.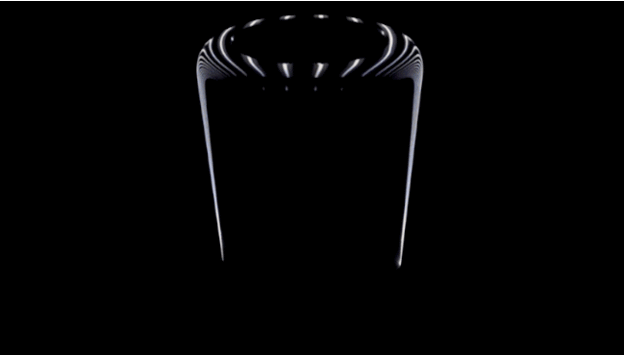 • It's a "pro" product, for video editors, designers, developers, etc.
• It was assembled in the U.S., which is both a big step and maybe not as big a step as it sounds. The Mac Pro is Apple's least popular computer product by volume and among its most expensive. But — no price yet.
So! Along to iOS. First, some bragging: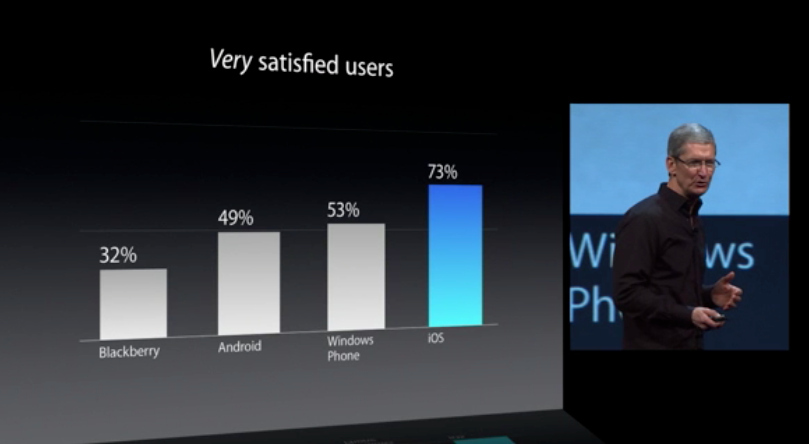 And some poking fun at Android, which Tim Cook says is so fragmented that it's "terrible."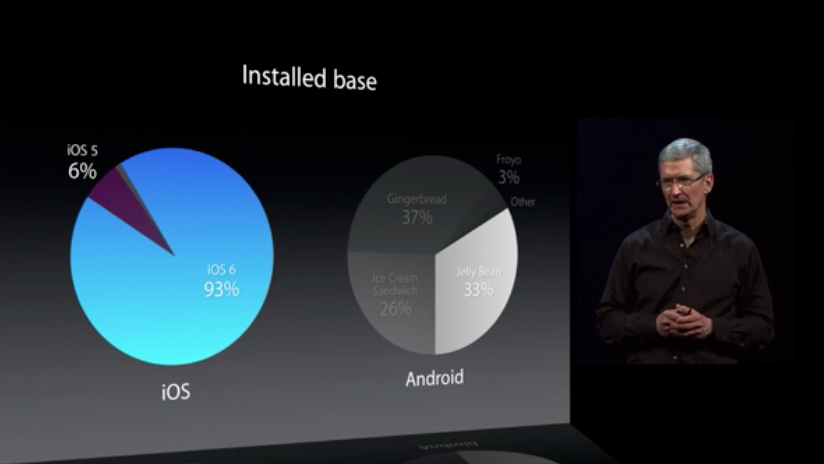 • Sounds a little threatened!
OK, anyway, let's get to it.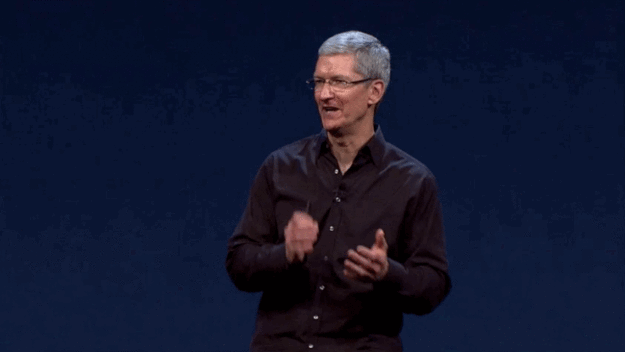 Here's what iOS 7 looks like. It's very flat: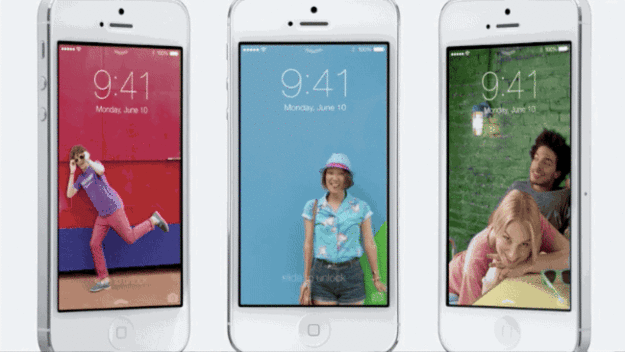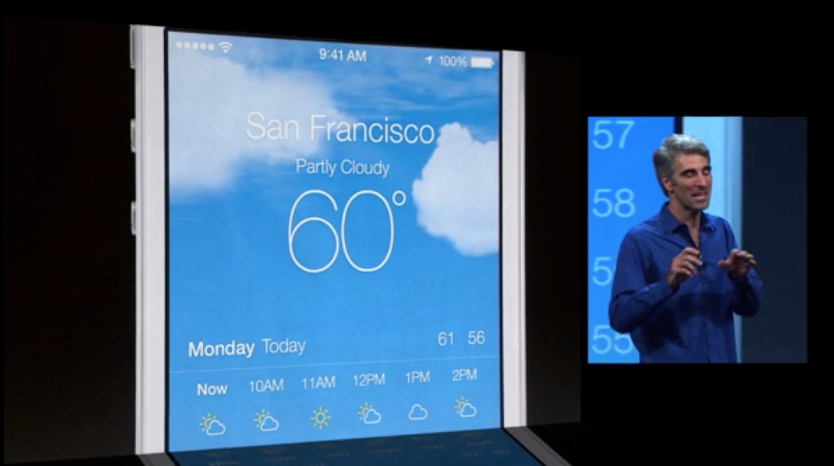 There's translucency, and new basic colors.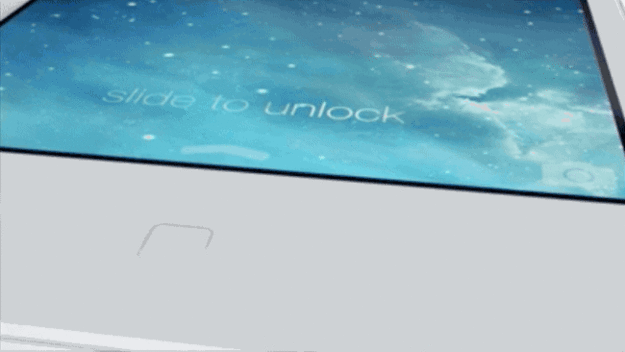 It simulates depth as you move it.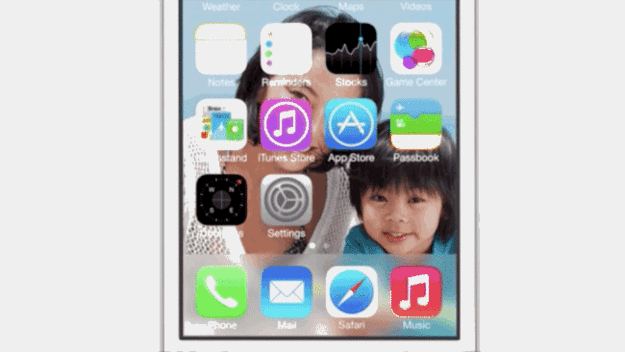 And it has a new multitasking system.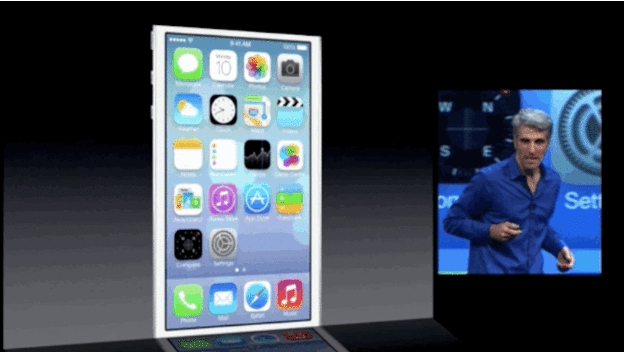 And a much more comprehensive notification center.
There are "ten new features," according to Apple:
Control Center, which is a little control dock at the bottom of the screen.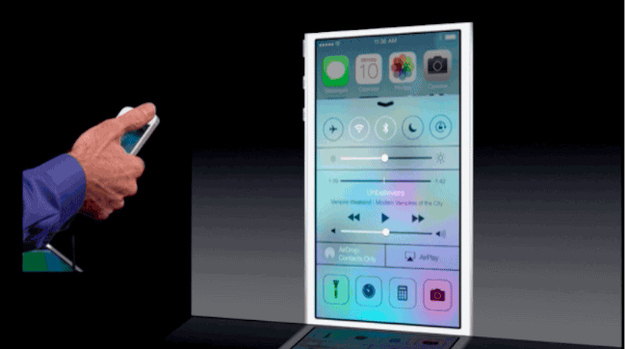 Multitasking for all apps, not just music and navigation.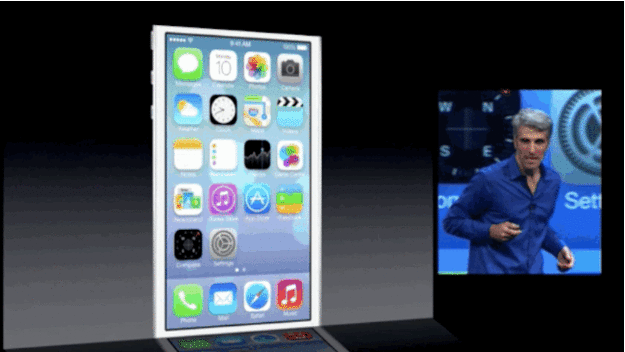 New Safari, with a full-screen interface and different tabs.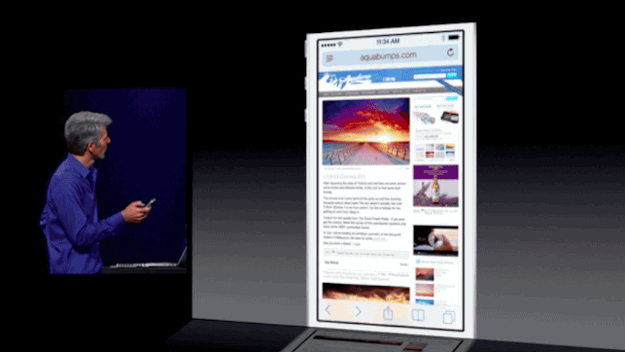 And a new camera and photos app.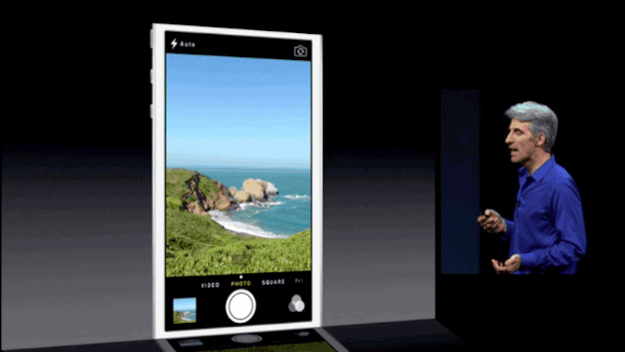 Siri now has a new voice that doesn't sound so robotic.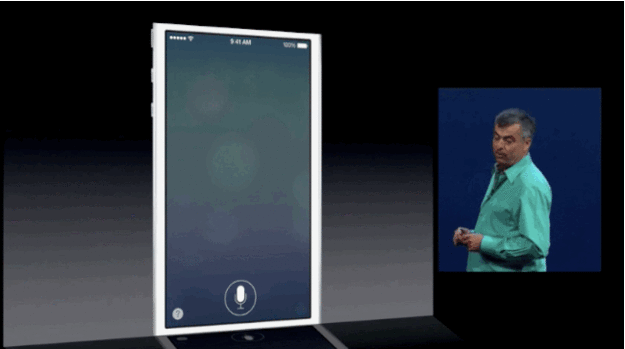 More interesting, and sort of Siri-related? "iOS in the Car."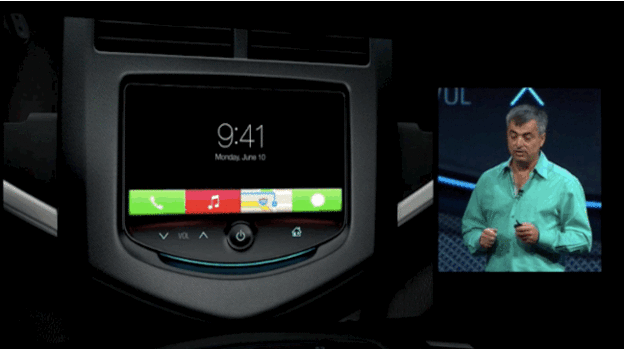 • It's an interface for iOS that works on in-car displays. The buzzword here is "eyes-free."
The App Store now does automatic updates (finally), and the rumored iRadio, which is actually named "iTunes Radio," is built into the music app.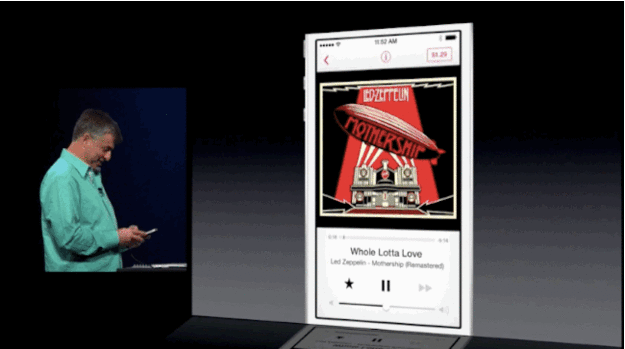 • It's much more like Pandora than Spotify or Rdio. It's based around stations, not individual songs, and is closely integrated with the iTunes store.
The Facetime update is pretty big — it does voice-only calls, like Skype.
So, that's about it! iOS 7 is available to developers now and to the general public in fall — which is when the next iPhone will come out.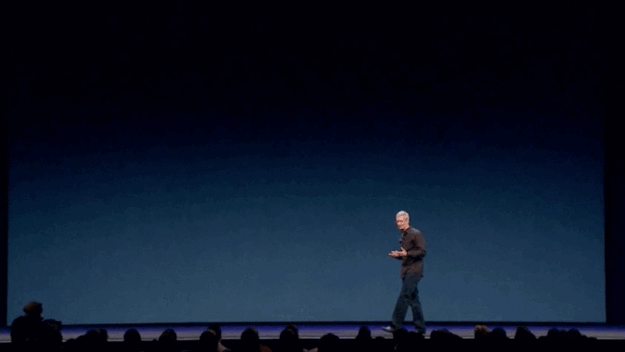 The takeaway?
As Mac OS becomes less relevant, its updates seem to becoming smaller; likewise, as Apple's iOS business gets bigger, its updates are more outwardly significant.
An interesting side effect of having two — or with Windows Phone, arguably three — advanced-age mobile operating systems is that they're becoming remarkably similar, first functionally, then visually. We demand that smartphones be able to do certain things, and increasingly demand that they do them in a certain way, regardless of who made them.
This means that, despite iOS' major visual overhaul, iOS 7 represents a loss of individuality for Apple's mobile software. It's a naked platform — what makes it better to some customers is less about what it does than the apps it can run.