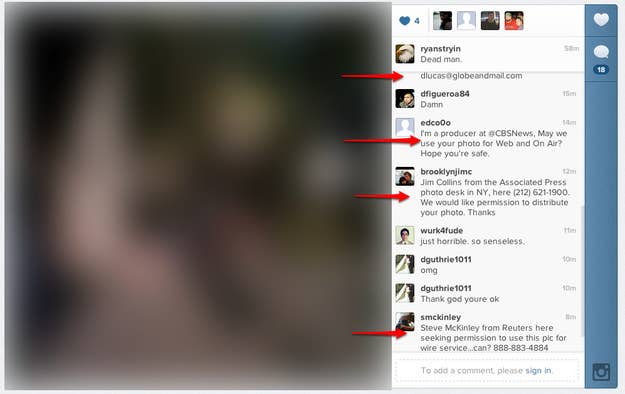 This Instagrammed photo (blurred due to graphic content) allegedly of a victim of today's Empire State Building shooting, was online for less than an hour before the two biggest newswires in the world, along with a national newspaper and a network television station, had asked to acquire rights to it. Photographer appears to be cooperating.
It's an age-old process made staggeringly efficient — Reddit and Twitter and Instagram, once more, are the go-to places for eyewitness accounts. (And, as is always the case, the veracity of the reports ranges from apparently true to obviously and flagrantly false. Update: or maybe not.)
The graphic photo is here.
UPDATE: Another one, from a different photographer and of a different victim. The juxtaposition of the comments is really something: