The New iPad Is Apparently Too Good To Review
"It's great, yeah, but you've really got to see it" ~ everyone.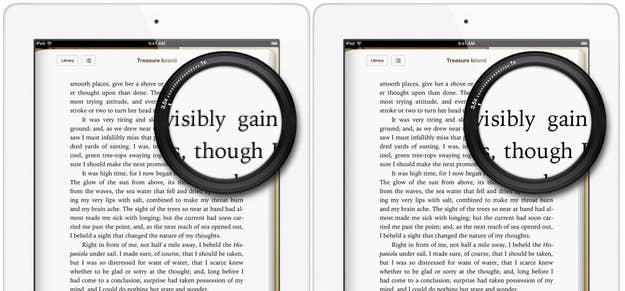 There's this famous physics experiment that proves that merely observing something can actually change it. According to reviewers, the new iPad is apparently a little like that.
It's hard to illustrate on a Web page or in print how brilliant this new display is. You have to see it.

-Walt Mossberg, WSJ
It really is the kind of thing you have to see in person
Trust me, even if you watched the introduction video, you still have no idea how good this display is. You really do have to see it to believe it.
Once you see and use the new iPad, there will be no going back.
At the risk of sounding like Billy Mays, I'll say this of the retina display: You have to see it to believe it.
There you have it: Five out of five reviewers recommend looking at the new iPad, with your eyes. Thanks, @markdubya