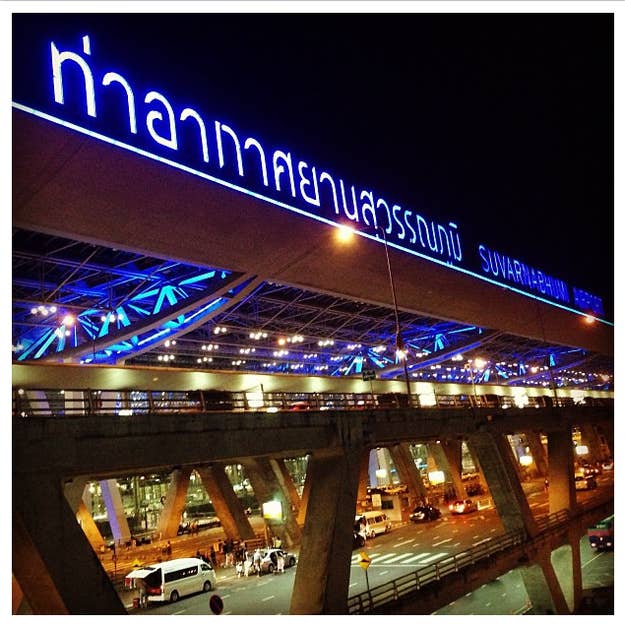 This is Suvarnabhumi Airport in Bangkok, Thailand. It's the most photographed location on Instagram, two slots above Disneyland, three above Times Square, and seven above the Eiffel Tower. The second most Instagrammed location is a mall in Bangkok, and the rest are American sports stadiums.
Since just before the Facebook acquisition, Instagram has been shooting up a near-vertical growth ramp. But to the average user, it feels almost the same. Intuitively, it wouldn't have been a surprise to see Dolores Park and the Brooklyn Bridge knocked off the list, as Instagram moved from hipster tech epicenters to the general public. But the site has taken a step in development beyond that — Instagram, like Facebook, has not only gone mainstream, but international.
What's happening to Instagram now is what happened to Facebook in about 2011: It's becoming a site that depends as much on the rest of the world than on the U.S., if not more. Southeast Asia is where the most growth is coming from:

This also speaks to a profound limitation in the world-flattening power of social networks. More so even than mega web 1.0 properties like Google, social networks don't pass internationalization along to their users (Google, at least, familiarized us with other countries' English language news outlets). Unlike Facebook, Instagram is an photo-based service, where language takes a backseat to imagery. Yet how many Bangkok residents do you follow on Instagram? How many new friends from Thailand have you made this year?
If this teaches us anything, it's that nothing — not the gathered, American-service-using, largely English-speaking digital population of world — can prevail over the power of the filter bubble.