The Month That Goats Won YouTube
Beating cats and dogs. Blame memes. Google Trends, which lets you see what people are searching for, is expanding to YouTube. Here are a few more lessons Google has shared with us.
This month, there were more searches for goats than for dogs or cats:

The 'Harlem Shake' phenomenon has peaked (but hasn't gone away)

Searches for Rebecca Black's "Friday" peak every Friday:

And, every Thanksgiving, searches for Turkey videos spike tremendously:

Update: Here's a graph of the world slowly learning that there's no porn on YouTube: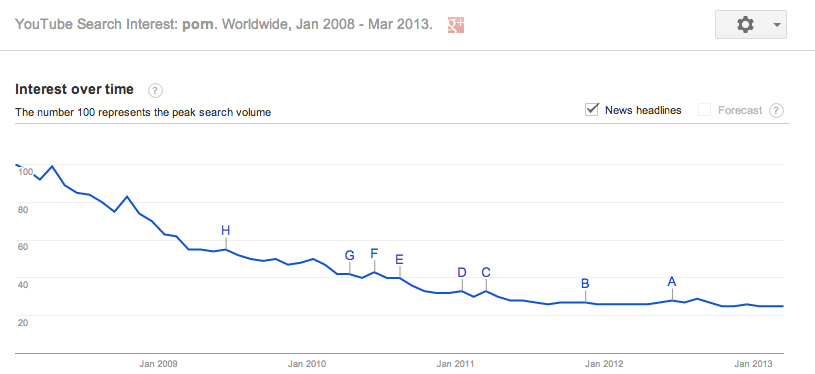 YouTube! It's a strange place.
The YouTube analytics tools will soon be available to everyone at the main Google Trends site.