The Great Twitter/Facebook Logo Conspiracy
WHOA WHOA WHOA. I don't know whether to tweet about this or post it on Facebook.
Twitter got a lot of attention for updating its bird logo this week, but one thing went largely unmentioned: Twitter doesn't have a text logo anymore — the company retired it a while ago to go full bird. This was a simple branding decision, they say. Or was it????
As pointed out by reader Iain K. MacLeod, Twitter's old logos, and Facebook's current ones, share something in common, as revealed by a simple rotate-and-flip:
This changes EVERYTHING. Most things. Well, some things. A single thing? ANYWAY: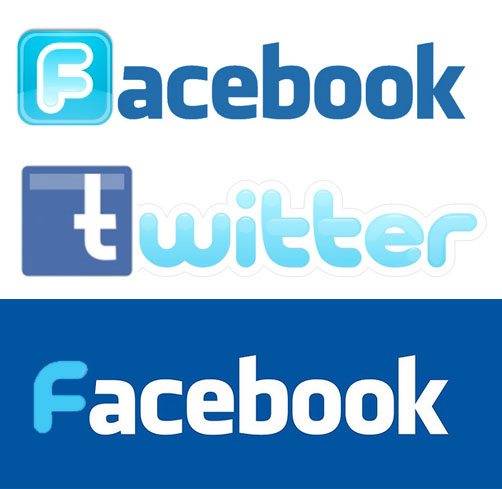 New Twitter logo: Snooty bird, or COVERUP TOOL FOR THE SOCIAL MEDIA SHADOW REGIME??