The Google Glass Worst-Case Scenario
More distraction, not less.
I can't recommend the #ThroughGlass hashtag strongly enough: It will help you understand what wearable computing is, and how Google Glass relates to it, better than all the pundits and media performers combined.
This is where people with Glass put their photos and videos; by extension, it's the space where people are grappling with what it means to have an internet camera on their heads at all times. It's where you'll find unsettling ultrarealist videos like this one, which follows a young man through a graduation ceremony:
It's also, increasingly, where people without Glass file complaints — not about using Glass, but about living in a world in which Glass exists. The image above was posted on Twitter with the caption "Apparently if you have #googleglass you can be a Google Glasshole & block the subway door. #throughglass."
It was by accident, though, that @misterdisco happened upon the Google Glass worst-case scenario: a use case in which, instead of freeing users from the distraction of their smartphones, Glass completes it. It pushes people over the edge, turning them from innocently preoccupied gadget users into fully unaware meat puppets, wandering slowly in mysterious directions, fiddling with Twitter, looking at a gadgets through other gadgets, leaning obliviously against subway doors.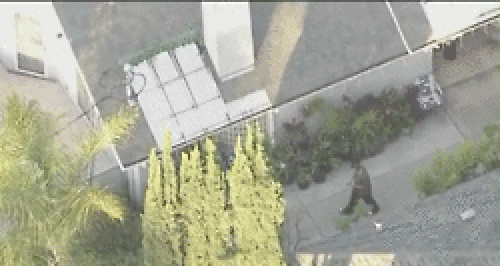 Extreme gadget distraction is, for lack of a better term, a powerful meme. But what's important to understand is that it's a two-pronged and paradoxical one: Microsoft based its entire Windows Phone 7 campaign on the idea that people think they're too distracted by cell phones — and that they might want to do something about it. The reality is that most people only feel that others are too distracted. And if these ads were successful at anything, it wasn't selling phones.
Think of it this way: If an aloof gadget user is incapable of paying attention to what you're saying, you'd better believe he's incapable of self-reflection, at least in that moment.
That's the Google Glass worst-case scenario: an army of people too distracted to even realize how distracted they are.