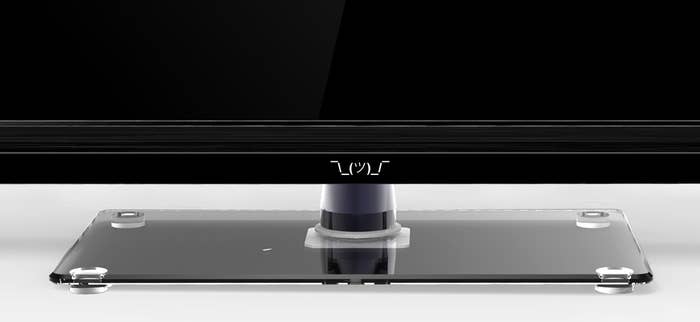 2014 will be the year generic electronics take over the world.
I remember very little about the 2011 Consumer Electronics Show, except for this: I recall, wandering among big-brand booths, arriving at a wall of televisions. Fifteen screens were aligned in a grid and they were all the same size and showing the same looping video reel. They all said "Hisense." They appeared to be neither premium nor cheap; they were unadorned and relatively low-profile. They were the kind of anonymous TVs that wouldn't have looked great anywhere, but would have looked fine everywhere. I asked a representative on the floor about prices and he couldn't give me a clear answer — he said the state-owned Chinese company's TVs weren't widely available in the U.S. at the time, and it wasn't clear that they ever would be.
Since 2011, TVs have plateaued, both in technological and business terms. This gave outsiders ample time to catch up, and, earlier this year, led to my purchase of a Hisense television. I found it at a suburban Walmart, where a salesperson had to dig through storage to find it — its label was on display, but shelf space had been reserved for brand-name hardware. For $430, I got a fairly vivid, bright, clear 46-inch LED screen with a reasonably thin bezel and a slim-enough profile. The TV's speakers were terrible, but that didn't bother me, since I had some similarly cheap speakers ready to hook up. There's a tiny bit of light bleed in the corners when the room is perfectly dark and the screen is showing only black. One of the error messages isn't quite grammatical.
It has been, for the last few months, a good TV. Not spectacular, but good enough that I, as a budget-minded person, would feel stupid ever paying a premium price for a Sony or a Samsung or an LG again. Now my advice to TV shoppers has evolved: Consider the off-brands. Are you building the ultimate home entertainment system to show off to your friends? Do you take pride in that kind of thing? Then sure, shell out for the Samsung. But if you're not, and you don't, perhaps it's time to take a look at one of those sub-$350, 40-plus-inch TVs from TCL, the sixth-largest television manufacturer in the world (and a company to which Samsung has outsourced LCD panel production). RCA, once one of the largest tech brands in the world, is now a label for Audiovox and TCL hardware. Give the sets a chance! Read a few Amazon reviews of an oCosmo or a Seiki. Consider what your TV is really for, which is showing you pictures that look right, and what it looks like in your living room. Forget all the rest.
HDTVs are a commodity now. By the next holiday season, for entry-level sets, brand names will — or should — be vanishingly important. TVs have joined an increasingly large pool of consumer electronics in which brands are visible but virtually meaningless. There are very few categories in which it's easy to declare a winner: Nobody definitely makes the best cheap speakers or earphones; you're better off consulting user reviews than reading brand names on entry-level printers, laptops, projectors, and basic digital cameras; brand names add nothing to HDMI cables but a sticker, and for most basic needs, the same is true of flash storage. My router was made by TP-LINK and cost me less than $20. It has no problem streaming a 1080p video from my laptop to my tablet, then from my tablet to my TV, or keeping a stable connection with a half-dozen devices.
This flattening has been devastating for some of the most recognizable electronics umbrella companies in the world. Remember what a Sony logo used to mean? When Sharp was a "premium" name? Remember Panasonic? How about any of the PC companies?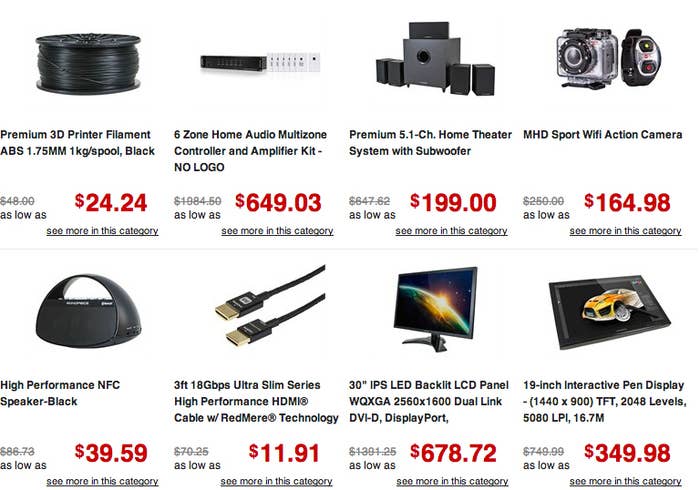 In the pharmaceutical industry, lapsed patents open the floodgates to generic, chemically identical clones of popular, and expensive, medicines. This happens with less clarity but no less inevitability in the electronics industry: Going into 2014, I assume most of my electronics purchases will be either generic or name-brand competitors to generic products.
There are caveats in the "buy generic" plan. Anything with a software interface you need to spend a lot of time with, for example. Generic smartphones and tablets aren't much cheaper than their name-brand competitors and are significantly less useful (originally designed almost entirely by an outside hardware manufacturer, Amazon's tablets are more or less generic themselves). If you want an iPhone, you should probably get an iPhone, and if you don't know which smartphone to get, you should probably still get an iPhone, or one of a very small group of big-name Android phones. Cheap, casual-use laptops can be generic, but full-time work machines often can't be. Specialized categories like DSLR cameras are somewhat immune to commoditization. The very best device you can buy in an electronics category is rarely a generic, so if you consider yourself a snob, or an enthusiast, and you're dead set on getting the top-rated possible picture, the best possibly sound, the highest speed or the best range, you won't be buying generic. Off-brand electronics will often have less established support systems, but they're often not as bad as you think, or mitigated by store return policies. You don't service commodity electronics, anyway. You replace them. Reviews are key here: if you can find a few dozen legitimate buyer reviews, on Amazon or Newegg or wherever, and they're positive, you're fine. If you can't, don't take the risk.
In any case, in 2013, the electronics bargain hunter did buy generic. And 2014 is poised to be a tipping point, after which a critical mass of positive Amazon reviews, or a mention on the Wirecutter, can rightly overpower years-old brand names and millions of dollars in marketing. 2013 was the year I gave shitty electronics a chance. 2014 should be the year that you do too.