Surreal Moments In Twitter Political Advertising
The Romney campaign goes subliminal. By accident.
This is the first presidential election in which both parties have been forced to understand the importance of social media — and spend as such. The Romney campaign in particular has taken a broad step into the world of Twitter advertising. So far, at least, the results of its promoted tweets and trends campaign have been mixed.
But courtesy of a Romney campaign "Promoted Accounts" buy, I found this little gem in my own profile: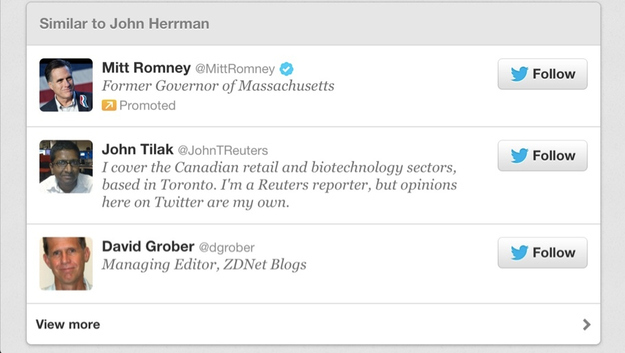 Mitt Romney's accidental new slogan: "A computer has determined that I am similar to you."
These modules aren't reallllly intended to be encountered this way, at least in an advertising context. The company's pitch to businesses reads like this:
Who To Follow is Twitter's account recommendation engine and identifies similar accounts and followers to help users discover new businesses, content, and people on Twitter. Your Promoted Account appears in this section for users who have been identified as most likely to have interests similar to your account.
The thinking is that when you, say, click on your favorite pundit's Twitter account, Romney's name will be listed almost as a peer.
The fact that it appears in users' own profiles is more of a design quirk than woeful plea — in a non-ad context, it's fun to see who Twitter matches with you. But still, I can't stop laughing at this: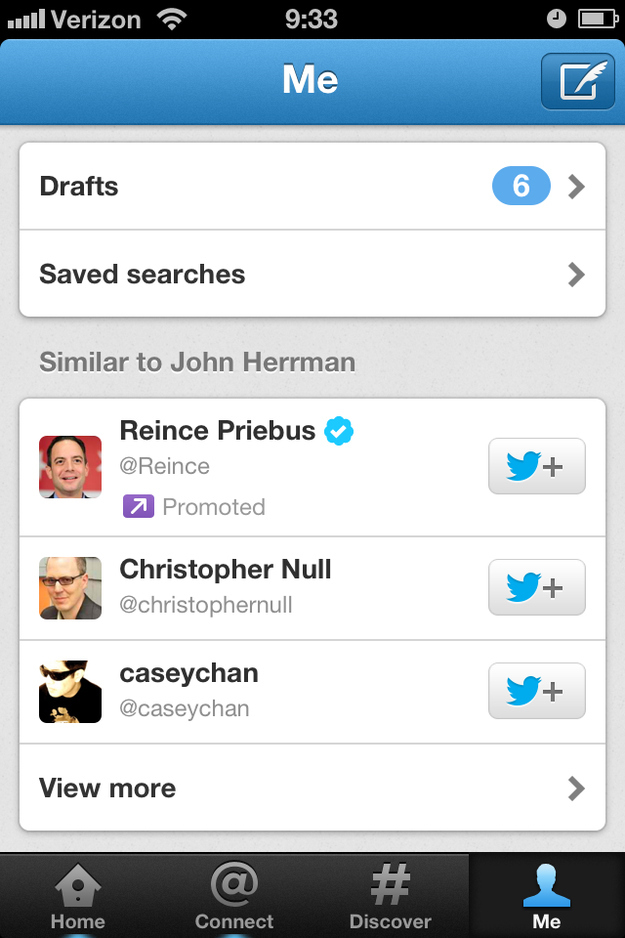 Reince: He's just like me!