It's almost all news feed: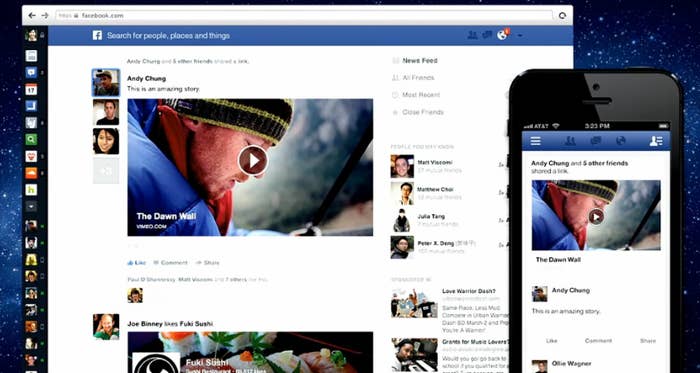 It's a lot cleaner than the current design — everything else has been pushed to a sidebar: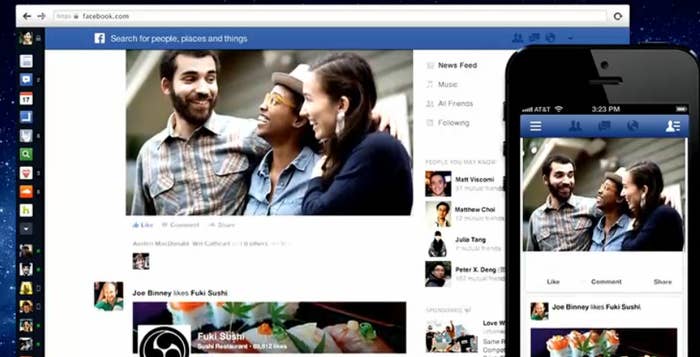 There's more white space, and photos and videos are much larger: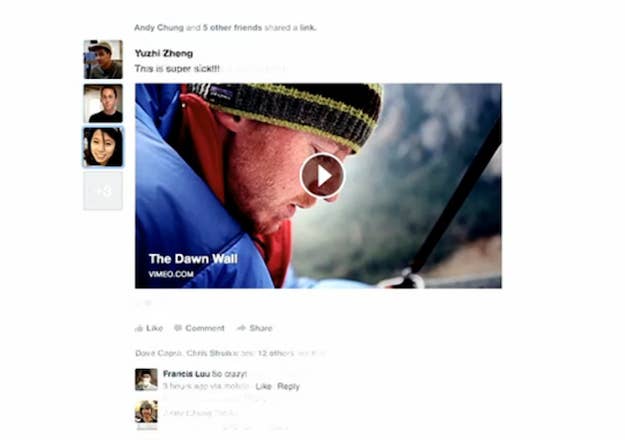 Location maps are bigger too: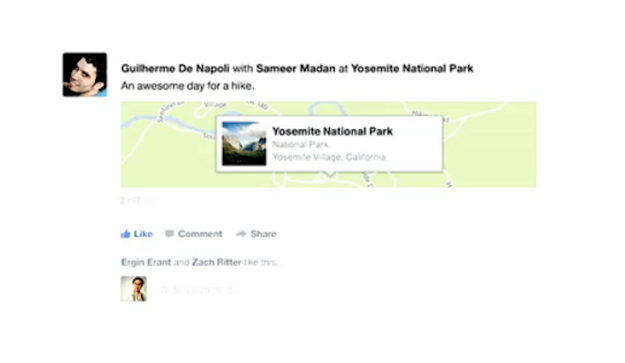 Lots of parts of your news feed are getting lumped together more aggressively: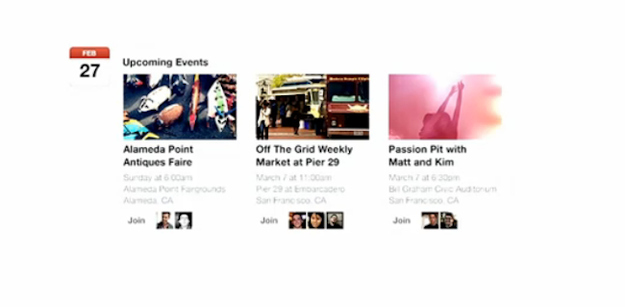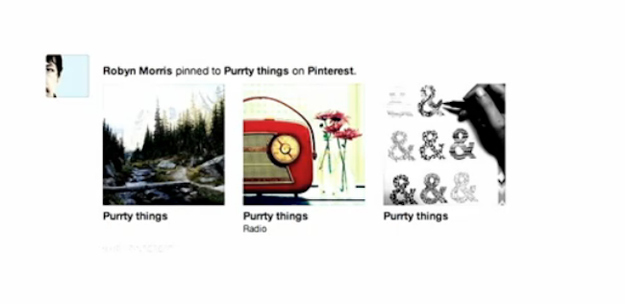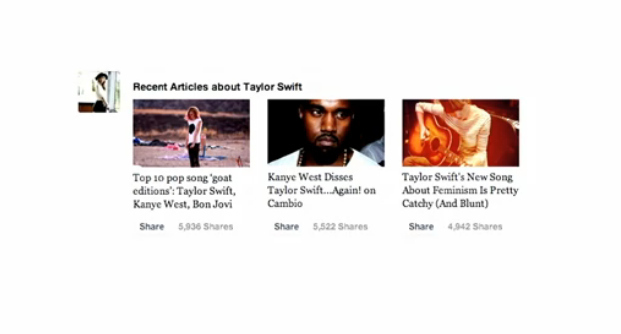 You can hop between different versions of the news feed too: "all friends," photos, video, music.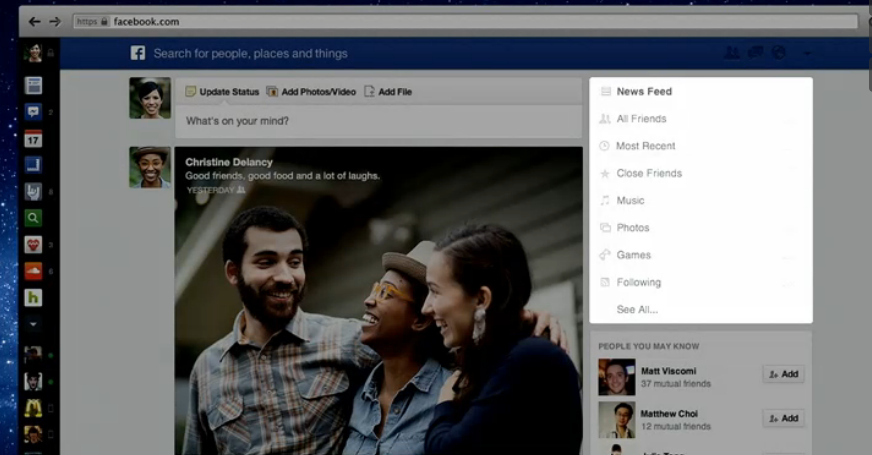 This is what the friends feed looks like:
The music feed: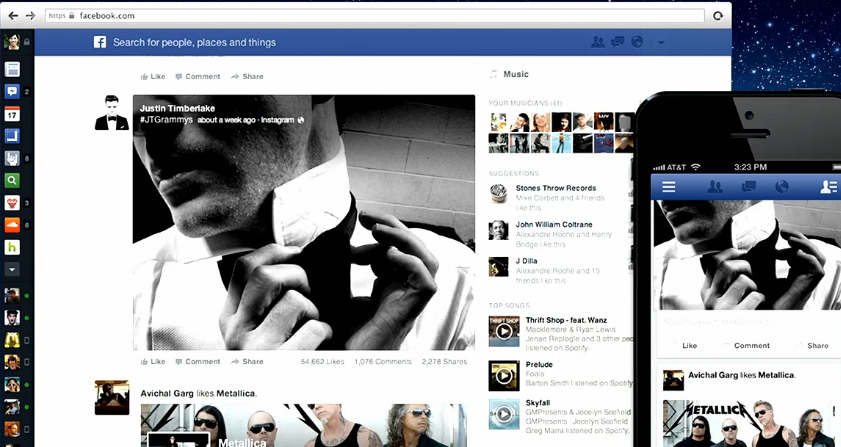 And the photos feed: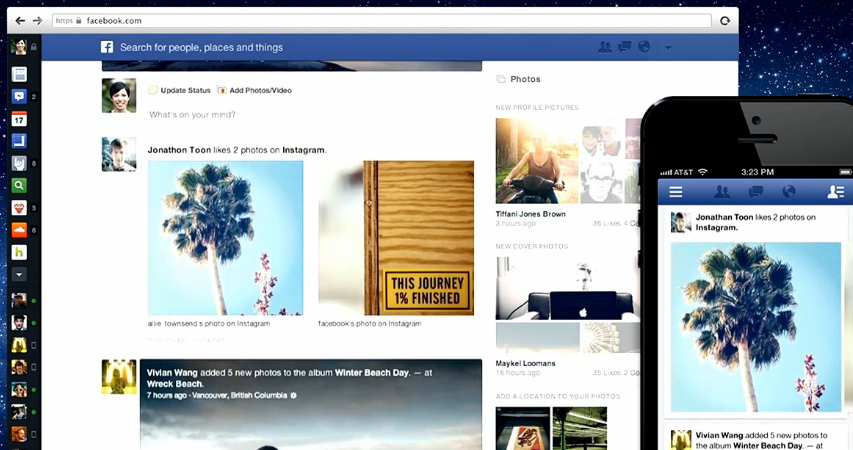 Facebook calls this a "mobile inspired" design.
It's clean, and far less noisy than the Facebook we've become accustomed to over the last two years — it's more like Path, or, in some ways, Google+, than the current Facebook design. Here's a good before/after shot: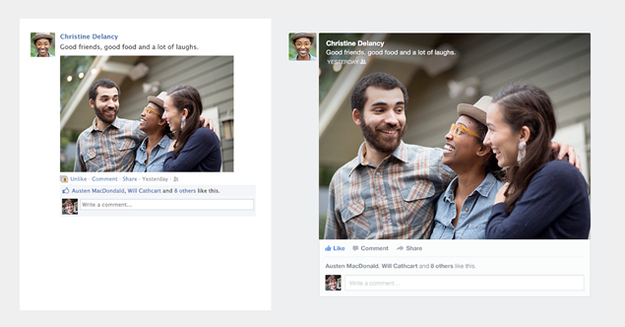 That's to say it's nicer, at least visually, and more consistent across different screen sizes. But what wasn't emphasized up front is that these bigger photos and videos mean bigger ads too. Facebook, now more than ever, needs to quickly increase revenue. Giant embedded videos and images may appeal to users, but they'll definitely appeal to advertisers. Sneakily, the presentation today included no ads at all.
Another thing Facebook didn't address directly? These larger embedded photos and videos may have the effect of keeping more people on Facebook, rather than pushing them out to source links. A mixed bag for content creators, perhaps: great visibility, but less click-through.
Facebook says the design will start rolling out today, but gradually, until it's "super polished."