The NRCC's campaign, which was promoted under the #iwantrepeal tag on Twitter, went well for a little while. People were signing their names as planned, and #iwantrepeal even looked like it might trend. So why was Teddy Goff, the Obama campaign's digital director, telling his followers to check out the site?

Because at some point, the NRCC had lost control to the trolls: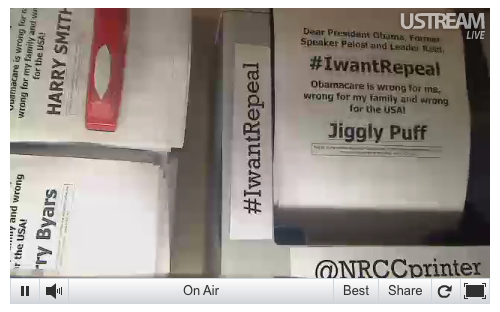 At first, a hand would pop into frame and pluck away the offending submissions:
Later, though, the hand stopped showing up. Then came the deluge.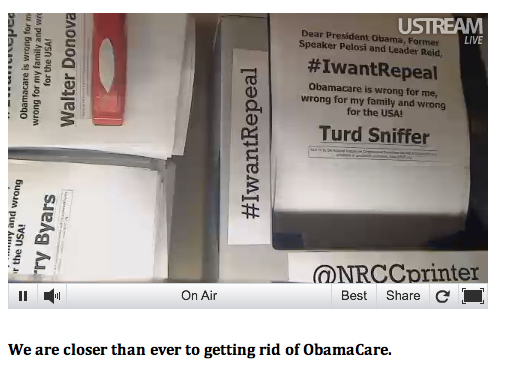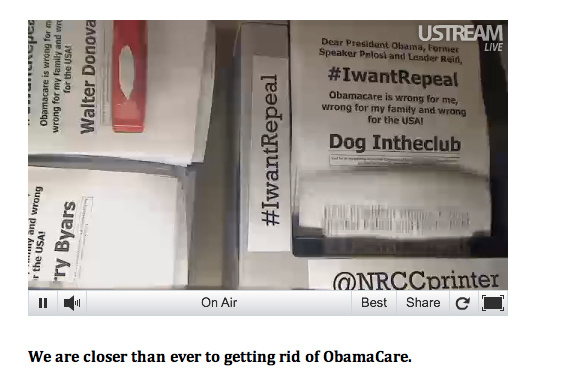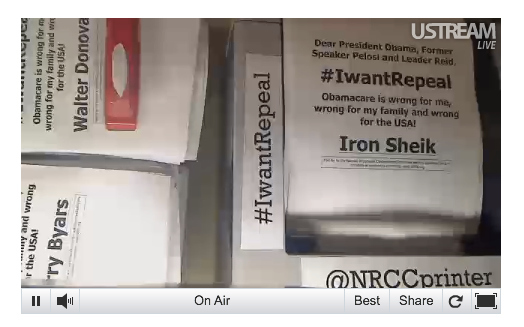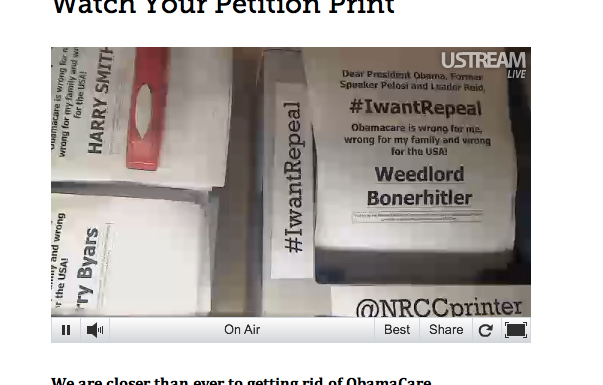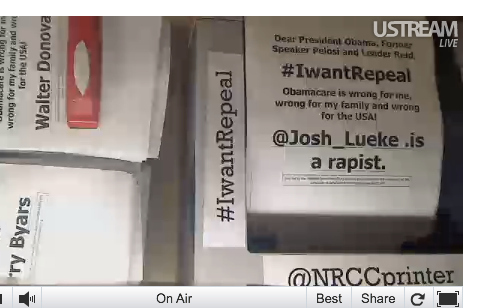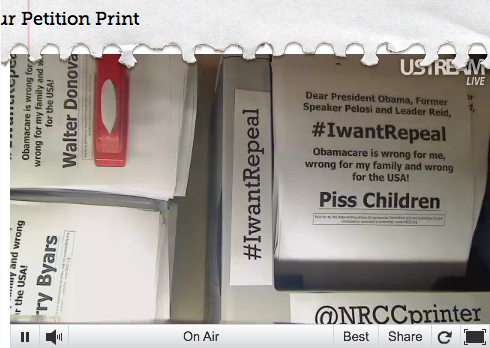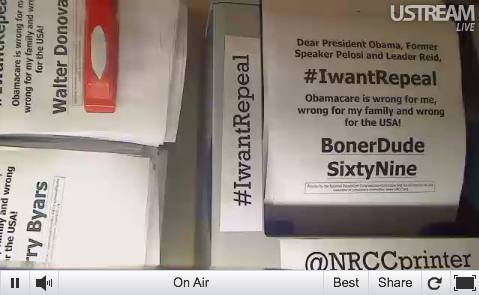 Either the campaign was halted or the printer ran out of paper. In any case, the system had been overwhelmed with jokes for the better part of 10 minutes. Viewers were left with final fake-sounding real name.