Reddit Cofounder Scolds "Fellow Geeks" For Sexism
"It's irresponsible to continue to act as though we are victims," writes Alexis Ohanian. A strategic response to a real problem.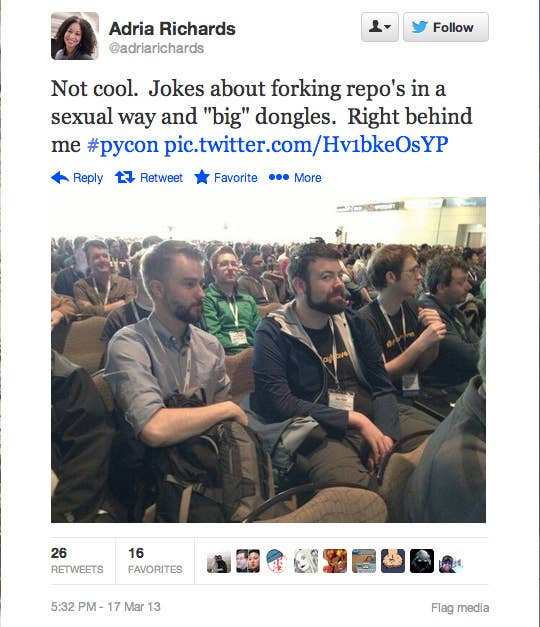 When faced with charges that the Reddit community fosters sexism, racism, and other deplorable behavior, cofounder Alexis Ohanian tends to tiptoe along the line between defensive and apologetic. "Just as social media and ubiquitous smartphones have enabled people to document and share police brutality (a positive for society)," he told The Verge last year, "they also enable reprehensible behavior like taking and sharing these 'creepshots' (an obvious negative for society)." Reddit General Manager Erik Martin is more defiant, telling BuzzFeed last week that "ninety-nine percent of the subreddits have broad appeal and are not controversial." In a recent AMA with Reddit's top brass, the subject was avoided almost entirely, helped in no small part by the mass-downvoting of controversial questions by users.
Today, Ohanian has changed his tune — or, at least, his tone. In response to numerous vitriolic comments against Adria Roberts posted on Hacker News and Reddit — which included physical threats — Ohanian implores "fellow geeks" to "stop."
"I'm talking about how many (otherwise reasonable-seeming) people I saw who were comfortable and self-righteous in calling a woman a bitch/cunt/etc from their Twitter, Hacker News, or, yes, reddit account," he writes.
"They're making movies about us. We're 'rock stars.' Holy shit, the rest of the world is finally realizing how awesome we are," he says in the post. "The geek has inherited the earth. And now that we're the powerful ones, we need to remember: with great power comes great responsibility. It's irresponsible to continue to act as though we are victims."
The post seems to accomplish two things. First, it compares the struggles of young geeks — "We got used to being ignored. Many of us were bullied" — to the life experiences of women and minorities who have faced sexism and racism (perhaps an example of the same victim complex that Ohanian is claiming is "irresponsible"?). In a footnote, he equates being a "straight white guy" to "playing with cheat codes."
It also distances Ohanian from the site he helped create. Here, he is a commentator, not a leader. It's a baldly political move: By identifying as a geek and then criticizing geek culture, he joins an ongoing conversation about tolerance in tech; but by minimizing Reddit's role in driving the backlash against Adria Richards (its /r/mensrights community is raising money for the "vicims" of Richards), and characterizing the site's actions as a reflection of a larger problem rather than a possible cause, Ohanian exonerates himself.
Ohanian, who still serves on Reddit's board, offers little in the way of functional solutions — "we have many more opportunities to decide whether we 1) belittle and ostracize people for being different from us or 2) react with empathy, patience, and kindness," he says.