Meet Paltalk, The NSA's Weirdest Surveillance Target
An ancient chatroom service gets tapped like the big boys. A history with terrorism.
Today it was revealed that the government does, in fact, have sanctioned back doors into the biggest companies on the internet: Google, Facebook, Microsoft, Apple, and more: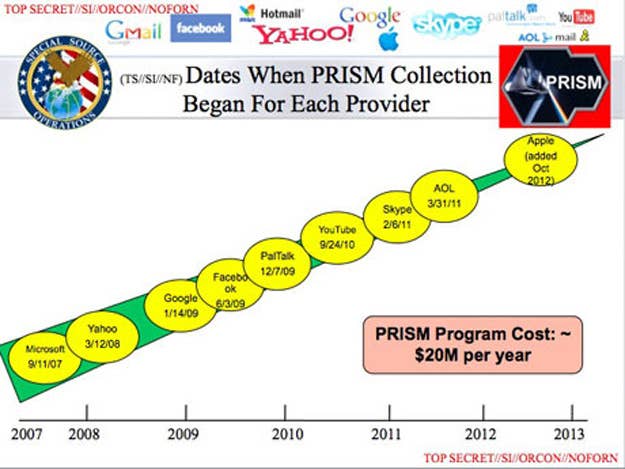 Read the Washington Post's bombshell story here.
The most obvious candidates for mass surveillance were there, excluding Twitter. But there was a surprising one, too: a service called "Paltalk"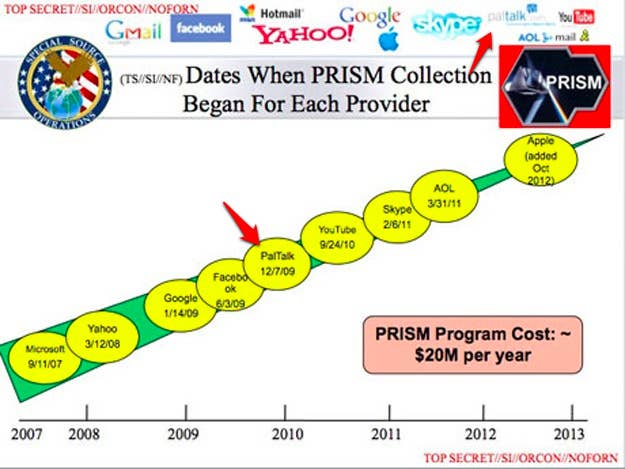 Paltalk is a video chat service, sort of like Skype, but with public video chatrooms.
Yes, that's right: chatrooms.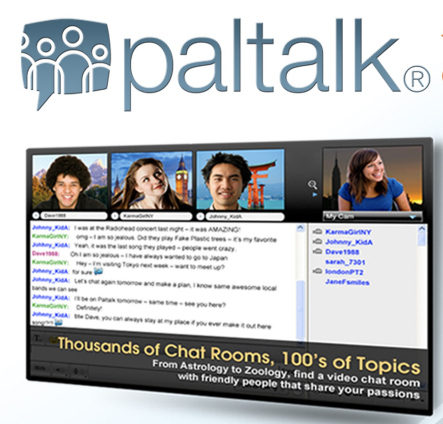 It's been around for fifteen years, and claims to be the largest chatroom network on the internet.
Today, Paltalk is focused on video chat and messaging apps. But it's still largely under the radar. And pretty old school:
So, how did Paltalk get ensnared in the NSA's PRISM program, with more obvious targets such as Google and Facebook?
Well, a few things. First of all, Paltalk does more than chatrooms now — its desktop app can handle traditional messaging, video, VoIP phone calls, and Google-Hangout-style group conversations:
The company also offered a flat-rate international VoIP plan, which means it would have been used for lots of cross-border landline/cell calls.
Still, with 4 million users at most, it's a small fish. But it's a small fish that's been connected in the media to terrorist planning: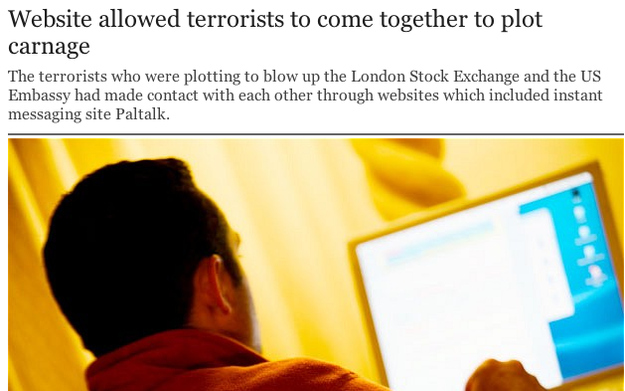 And to the dissemination of activist religious materials.
According to a report by the conservative Hudson Institute, the Paltalk is still widely used by British Muslim activists, and plays host to a wide range of political and religious speech.
Many of the public reports on Paltalk's "extremist" connections seem thin or alarmist. But they may help explain, at least, why the NSA is interested in the first place.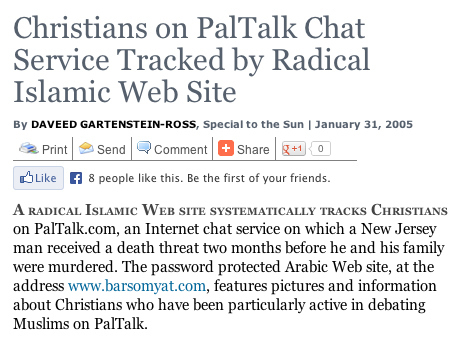 Much of the site doesn't seem to be working now.
But a Paltalk spokesperson told Buzzfeed:
We have not heard of PRISM. Paltalk exercises extreme care to protect and secure users' data, only responding to court orders as required to by law. Paltalk does not provide any government agency with direct access to its servers.