Jeep's Official Twitter Account Hijacked (Just Like Burger King's)
"Sold To Cadillac." By the same crew who did the Burger King hack yesterday.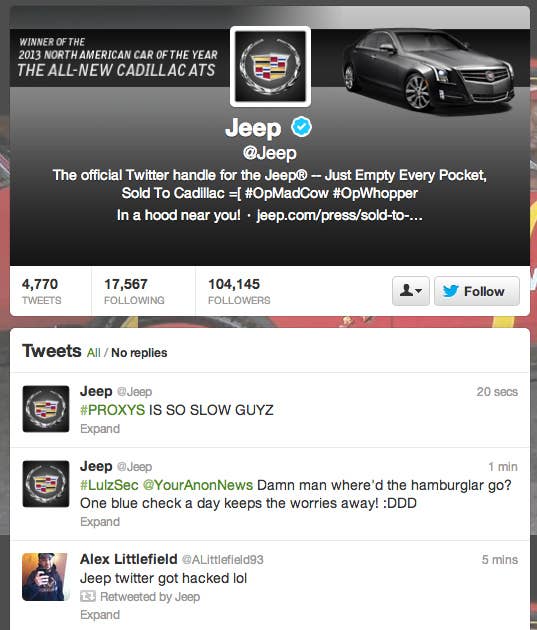 The same people who pulled off a hour-long hijacking of Burger King's account yesterday have struck again, this time taking over Jeep's official Twitter feed. The posts are similar in nature: shoutouts to the same handful of Twitter users, including @lilinternet and @dfntsc, and there are links to many of the same pictures and videos as yesterday.
The hack has lasted nearly an hour. Twitter has not yet responded to a request for comment.
Cadillac has been put in the awkward position of denying involvement:
As has Twitter personality @lilinternet, who has been mentioned in both hacks:
This is @GUHTI_, the alleged hacker, whose account has since been suspended: