Is Google Buying 4chan?
No. Also: hahahahhahaa.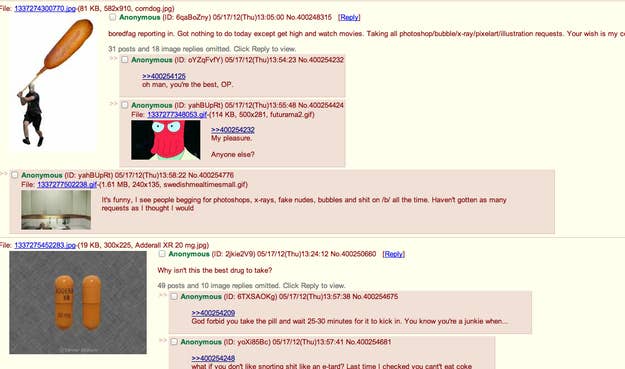 Just a friendly reminder not to listen to, like, 90% of professional tech "analysts." From the end of a legitimate-looking newswire story, on a legitimate site:
Meanwhile, Google continues to work hard to stay ahead, finding new and growing areas to expand into. Most recently the company has begun discussions to acquire the website 4chan which would bring with it a large user base.
First of all, this makes no sense. None. Google is the largest site in the world! Google doesn't need to bring in users bases fro — you know what, I'm not even going to bother. Google is Google and 4chan is 4chan. This reads like a joke.
For kicks, I asked 4chan founder Chris Poole what he had to say:
SEEMS LEGIT
Then pointing to the writer's slightly... unprofessional-looking contact info:
Contact Person:
William T. Knight
stockcall2010@gmail.com
I mean, it's all pretty funny, but it's worth bearing in mind that people make claims like this a lot, and they seem to get away with it. (Sometimes they even convince a few people along the way!) Knight, who hasn't returned a (very recent) request for comment, regularly gets his releases placed on mainstream sites, including the WSJ.
Even "respectable" analysts pull these stunts with regularity, passing off made-up speculation about new Apple, Google and Microsoft products as "insider info." Some publications have joined in, too.
All you can do as a reader is be too savvy to make it worth their while. Never forget: in tech punditry, anyone can say anything, with almost no consequences.