Instagram Isn't Just An App Anymore
Your feed lives online now too.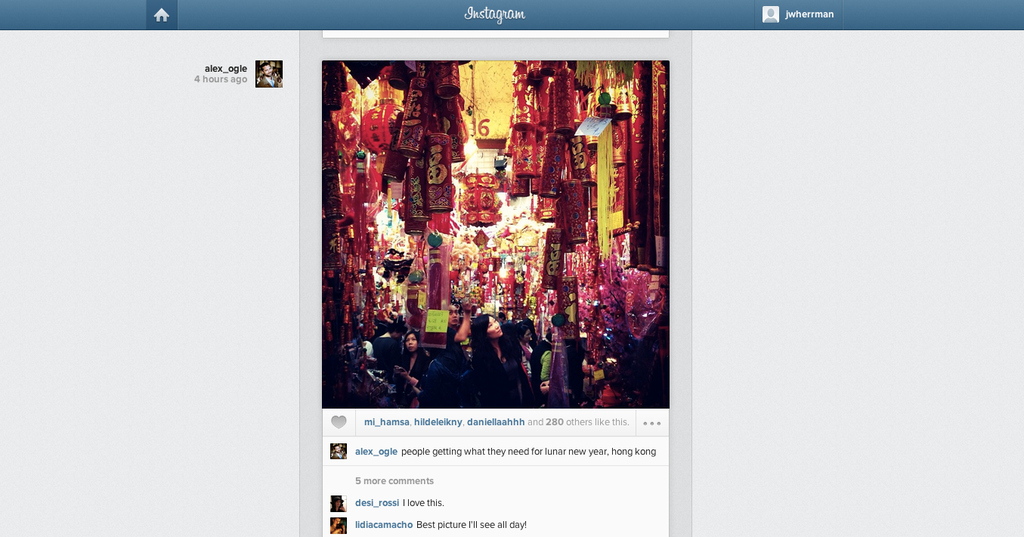 Go to Instagram dot com, log in, and consider what you see and how it makes you feel. Your Instagram feed, once guarded behind the lock screen of your phone, is now in your web browser. As of a couple months ago, your personal photostream is web-accessible too.
Instagram is now a website, not an app. It still does the same thing and contains the same pictures, but now lives where it pleases. This is Instagram distilled and purified, and it feels strange. A little lost? Naked, almost?
This is also how Instagram finishes becoming Facestagram. Next up: ads.