How Tumblr Temporarily Cut Itself Off From The World
Wooooops. A large portion — maybe a majority — of apps that let people post things to Tumblr have been shut out of the blogging service. It seems to be the result of a miscommunication, but it's likely going to be broken for weeks.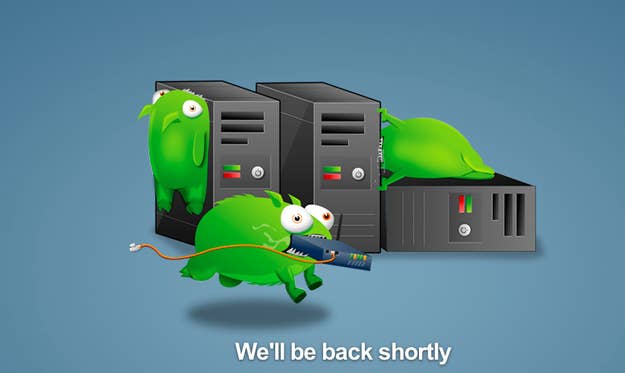 Last year, Tumblr changed the way apps can access its service, upgrading its v1 API to a new version: v2. This was a true behind-the-scenes change, something most users would never hear about. And rightly so! Most of the API changes could only possibly concern developers, and were intended make app development simpler on their end and Tumblr's.
Fast forward to today, over a year into API v2's life. Tumblr warned last month that it would begin to phase out the old API, finally, and that any apps using v1 would no longer be able to post on the site. This announcement didn't get much attention, and now the phase-out has occurred. If an app you use has a Tumblr share function, it probably doesn't work right now. And it might not work for a while.
What complicates this issue is that many, many app developers don't write their own sharing code from scratch. Instead, they use ready-made, drop-in sharing code called ShareKit. ShareKit is open source and will probably be updated relatively quickly, but every app that uses it — which includes some of the biggest news apps in the App Store and Instapaper, for example — will be stuck without Tumblr access until they update. Users will be stuck even longer, until all of their apps have been updated, submitted to the App Store, approved and installed to their devices. Tumblr has somewhat inadvertently cut itself off from the world.

It's ultimately a small issue for everyone but the site itself, which will spend a few strange weeks on a sort of digital island, inaccessible to (or undisturbed by?) the hundreds of apps from which you can post text, photos or links. For users, it's a "just so you know" kind of problem, and for developers, a mid-level annoyance.
But it's also an example of just how delicate and interconnected so many apps and services are, and how the behind-the-scenes rules they all must follow can have real consequences for users as well as developers. I mean, ask anyone who uses Tweetbot.
Thanks, Ben!