Twitter doesn't officially support animated GIFs. In fact, the company basically prohibits them:
Twitter supports JPEG, GIF, and PNG file formats. We do not support animated GIFs. All existing animated GIF images will be left as they are, but no new ones can be uploaded.
But this isn't quite right. While uploading a gif as your avatar is discouraged, it's still possible. — you just need to follow a few hidden, but simple, rules. Here's how to do it.
1.
Find a cool GIF. Something like this one:
A couple notes: Don't choose an especially long GIF, since Twitter has a 700KB file size limit. And make sure that you're happy with the first frame of your GIF, because not all Twitter clients show animations. The main site does, as does Tweetdeck. But Twitter for iPhone, for example, does not.
2.
Now crop it to a square
Online-Image-Editor.com is the best tool for this. Make sure the dimensions are exactly square — in this case, I cropped to 250px by 250px.
3.
Then resize it to a Twitter-friendly size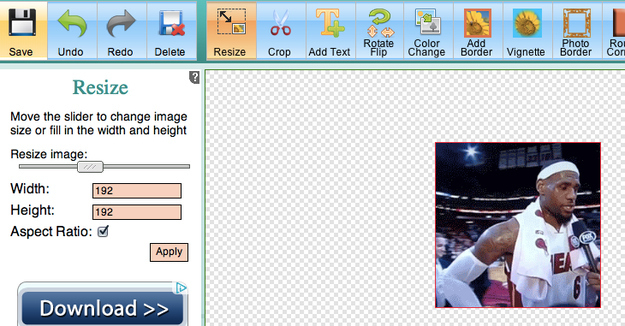 This is the BIG SECRET: Animated Twitter avatars only seem to work properly in certain sizes: 48px, 96px, 128px, 192px, 384px. If you upload another size, it either won't work at all, or it'll get mangled. This egg is just supposed to be shaking slightly; Twitter's automatic resizing tools made it pulse:
Online-Image-Editor.com works for resizing, too.

You'll get the best results with a 192-pixel image, but feel free to use a smaller size if your GIF is too large, or if the 192-pixel version malfunctions, which it sometimes does.
4.
Save the GIF to your computer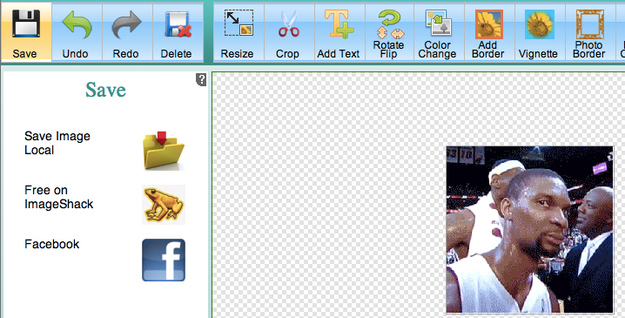 5.
And upload to Twitter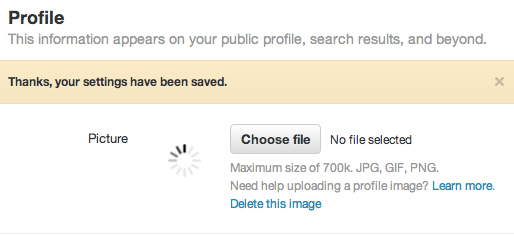 And voilà! You now have the best/worst Twitter avatar of anyone you know
But don't do it. Stay strong.

And welcome to the GIF life.