How Music Taste Flows Around The World
The rap agenda is set in Atlanta, and indie flows from Montreal. Researchers in Ireland have mapped the spread of new music by monitoring Last.fm listeners.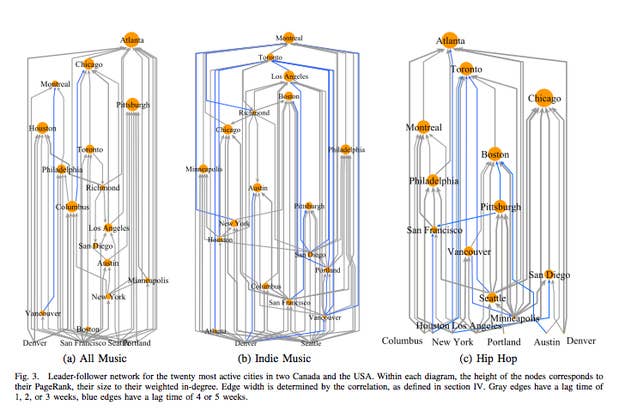 The biggest, highest dots are the most influential. (The arrows seem like they're pointing in the wrong direction; they actually point away from the follower cities and toward the influencers.
The whole paper is an interesting read, but this is the takeaway: Just because you're bigger doesn't mean you get to say what's cool. Sorry, New York and LA — you might not be not as important as you think you are.