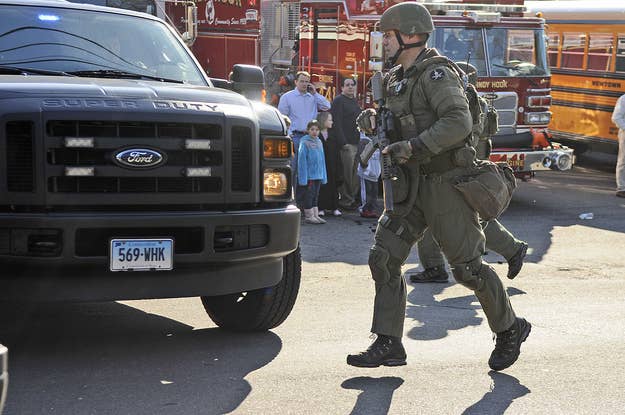 In the wake of the mass shooting in Newtown, Connecticut, the Coalition to Stop Gun Violence says it has seen a "huge" influx of donations.
"I've see a huge increase," a spokeperson for the gun control organization told BuzzFeed. "I have not done anything to add up amounts," she said, emphasizing that the organization's focus today is not on fund-raising. "I had a huge amount of new donors come in, and people have been calling. [It's] notably different than any other day."
"It's really touched people. People are really inspired to do something, anything they can do, to make sure this doesn't happen again," she continued.
A spokesperson for the Brady Campaign, the nation's largest gun control lobbying organization, told BuzzFeed that it hasn't yet been possible to assess the scale of new donations. The organization's site has been online and offline all day, presumably under heavy load.
In a press conference earlier today, President Obama tearfully promised "meaningful action" to prevent further such massacres. Some Democratic congressman are calling for a fresh legislative conversation about gun control. "If now is not the time to have a serious discussion about gun control," said Rep. Nadler of New York, "I don't know when is."
Asked about today's donations, an NRA spokesperson said she would "put in a request" for more information.